Michelle Williams is reportedly engaged!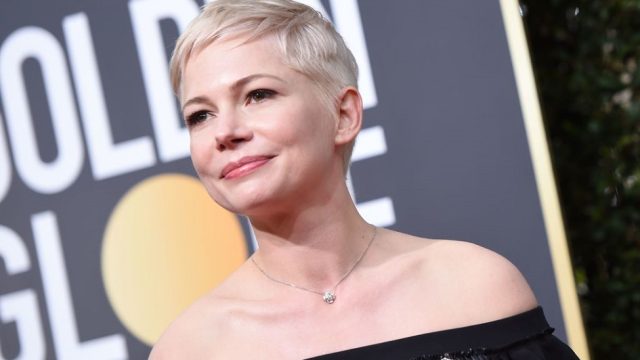 Actress Michelle Williams is reportedly engaged to a financier from New York named Andrew Youmans. This is especially surprising news because Williams has been quiet about her love life in recent years. While she debuted a new ring during the 2018 Golden Globes, she has yet to confirm the engagement herself.
While Williams has had a few high-profile relationships over the years, she's generally remained private about this area of her life — especially since the death of Heath Ledger, fellow actor and father to daughter Matilda.
"I am the mother of the most tender-hearted, high-spirited, beautiful little girl who is the spitting image of her father," Williams said in a statement shortly after Ledger's passing. "All that I can cling to is his presence inside her that reveals itself every day."
Us Weekly, who was the first to announce her reported engagement, writes that Williams and Youmans were publicly spotted together in July while Williams was filming her original scenes for All the Money in the World, which was released in theaters this past December with Christopher Plummer in the lead role. Plummer replaced actor Kevin Spacey, who was removed from the film after facing multiple accusations of sexual misconduct in late 2017.
If the wedding rumors are true, we have a feeling that we know who Williams will choose as her matron-of-honor. One of the star's most famous relationships is with her best friend, Busy Philipps, whom she met while filming Dawson's Creek.
https://www.instagram.com/p/Bckn7GqBwE9
"I'm so in love with her," Williams said back in 2016. "She's proof that the love of your life does not have to be a man! That's the love of my life right there."
If the rumors are, in fact, true, then so many congrats, lady! We're so happy for you.