Michelle Williams' confession of being a mom without Heath Ledger is so heartbreaking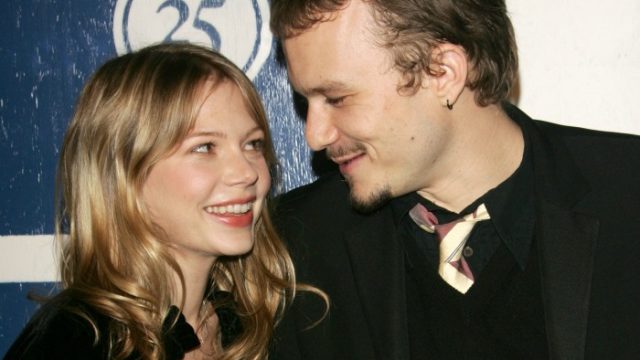 Manchester by the Sea actress, Michelle Williams, appears on the December cover of Porter Magazine.In her interview with the fashion magazine, she opened up about many aspects of her personal life, including the process of raising her daughter, Matilda. Williams explainedthe difficulties of parenting without Heath Ledger, Matilda's father. And our hearts are breaking.
"In all honesty, for pretty much everything else, I feel like I'm a believer in not fighting circumstances, accepting where you are and where you've been," Williams told Porter. She continued, "In pretty much all senses but one, I would be able to go totally down that line of thinking were it not for Matilda not having her dad. You know, that's just something that doesn't – I mean, it just won't ever be right."
After Williams and Ledger met in 2004, the two dated for three years and ended their relationship on good terms. Ledger passed away in 2008 at the age of 28 from an accidental mix of prescription drugs.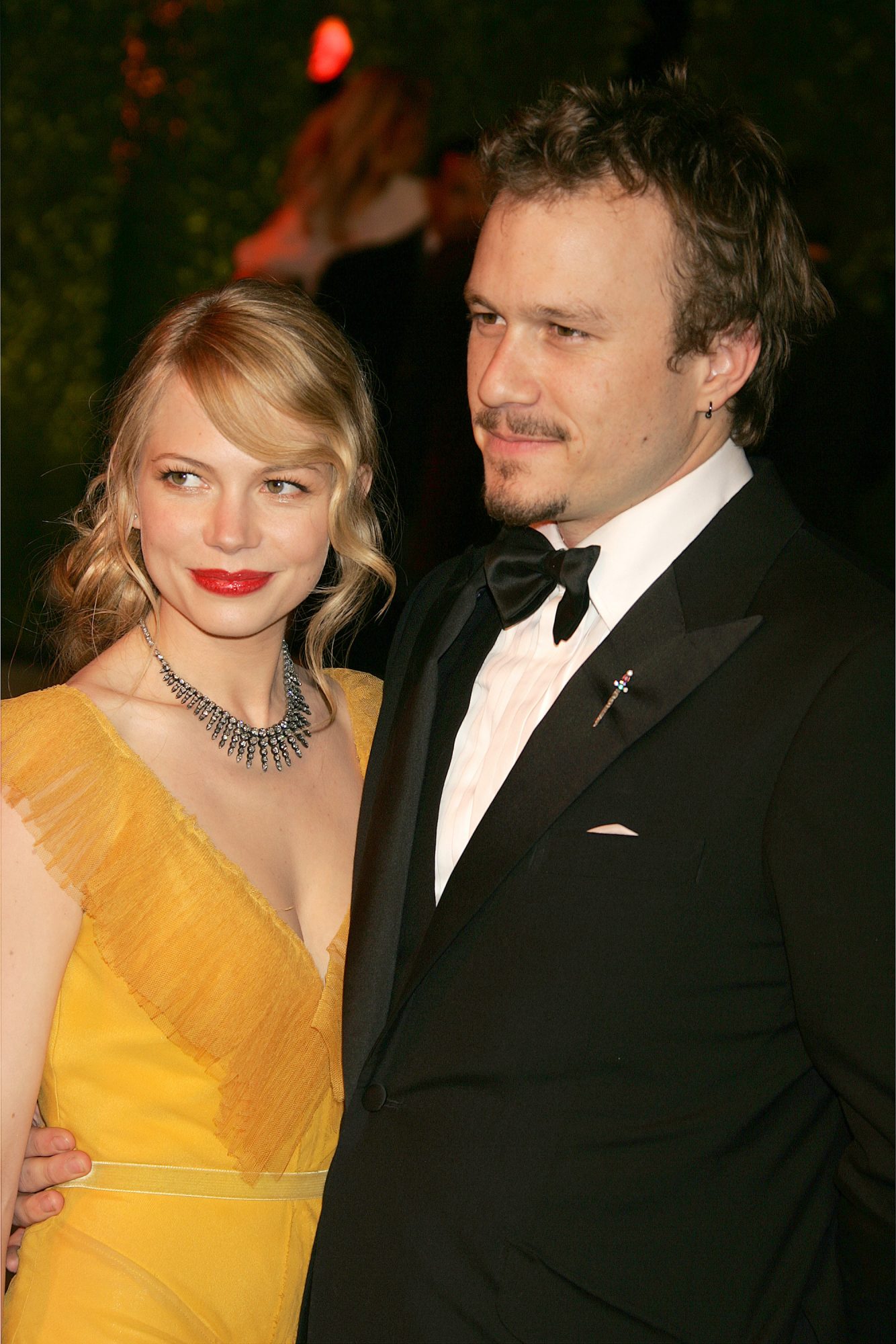 Williams thinks about what her former self would think about her present situation. "Talk about a learning process," she said to Porter. "I think, God, what would I say about it? I feel really sensitive about it and certainly did not expect to still be dating at 36 with an 11-year-old. This is not what I imagined."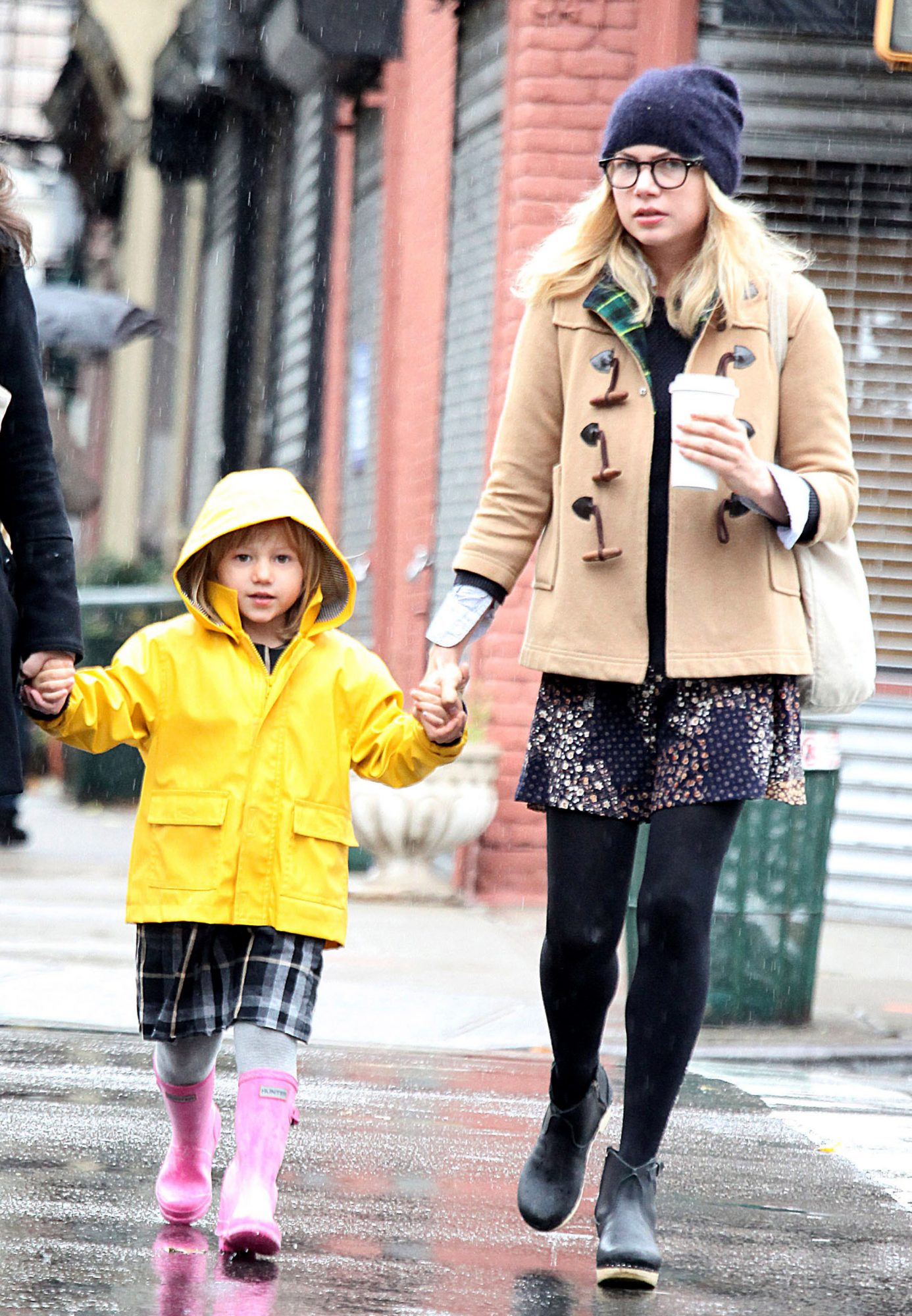 Her best friend, actress Busy Phillips, gave Williams some brutally honest, advice. "My friend Busy and her husband Marc [Silverstein] said, 'Michelle, you're in like a blackout zone, everybody is now partnered up and you have to wait for people to start getting divorced,'" she told Porter. 
Williams responded to Phillips' comment stating, "Oh my f--king God. Are you kidding me? I'm just sitting around and waiting for marriages to crumble? Oh wow! No!"
"I'm like a cat, I'm a very domestic creature," Williams told Porter, "I just want to stay home and take care of people." Even so, she said that she is confident in her future romantic decisions. "But I'm also happy with myself and just because I might have a desire to be with someone," she explained, "that won't lead me to marry the wrong person."
You can catch Michelle Williams in Manchester by the Sea, out now.