Michelle Williams let Busy Philipps dye her hair millennial pink while drunk, and surprisingly, she looks amazing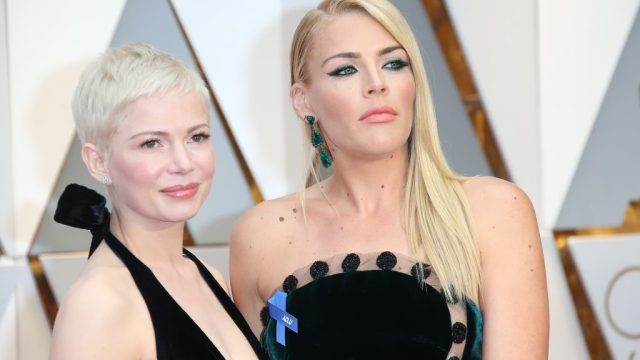 We don't usually recommend having your best friend dye your hair when you're both drunk. But Busy Philipps dyed Michelle Williams' hair millennial pink, and luckily, it looks amazing. Michelle Williams isn't on social media, but we got to see the progression through Busy Philipps' Instagram story.
The pair were hanging out in Paris for Paris Fashion Week. And it seems like they got a bit tipsy and decided to give Williams a makeover.
"We're gonna dye her hair pink. What do you think? Is this a good idea? Philipps (herself already pink-haired) asked her fans on Instagram. "Alright guys, here we are. I am going to dye Michelle Williams' hair. Are you ready?
https://www.instagram.com/p/BZwcVvkBRgl
Well, are you ready?
"Guys, I am putting the pink in. I am massaging the pink into the little pixie's hair. Michelle's hair is going to be perfectly millennial pink. She is going to wash it out in two minutes and it is going to be amazing, Philipps said as she sipped on a glass of wine.
The friends kept drinking wine while they waited for the color to process.
And now, for the big reveal!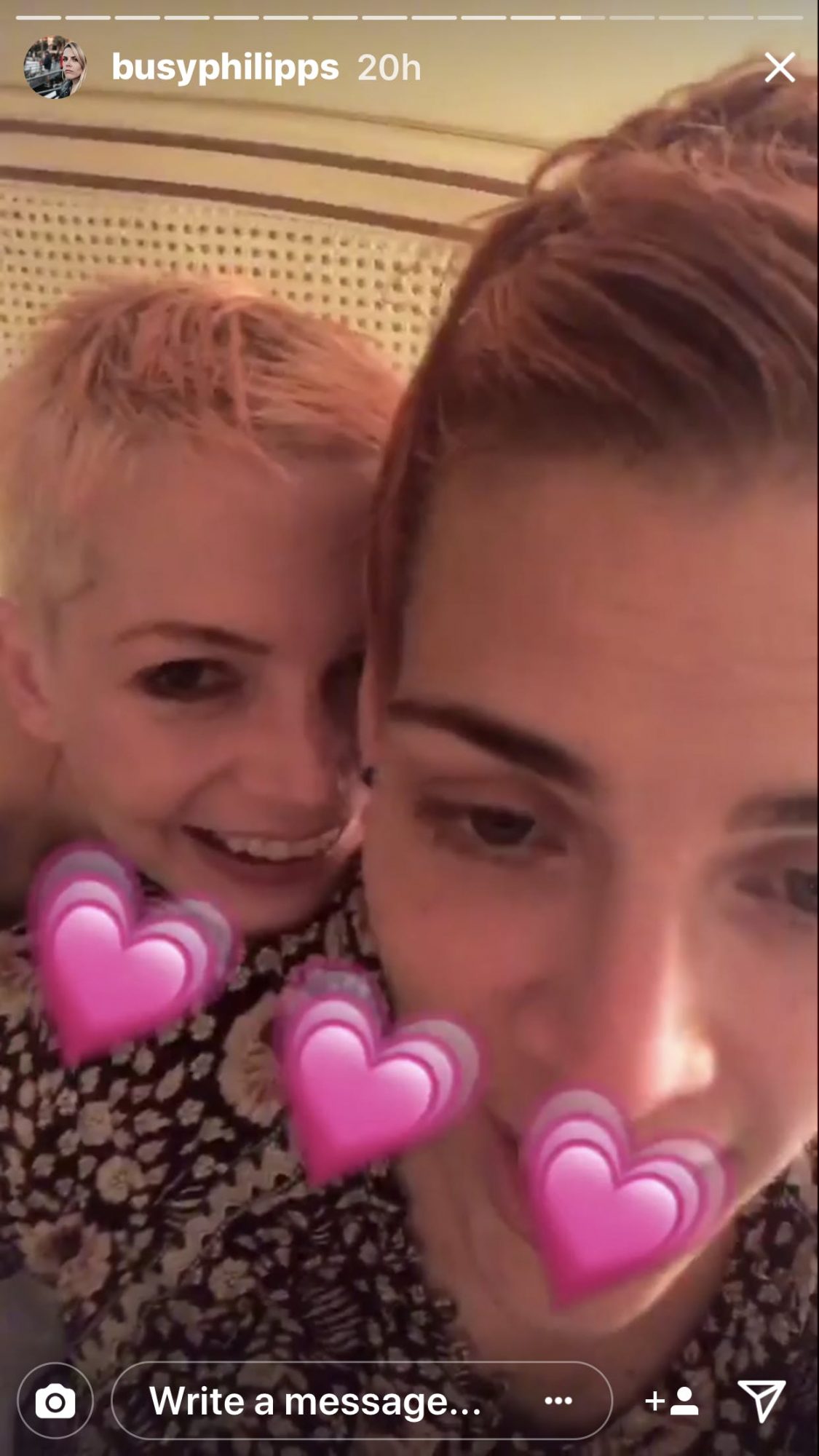 "Guys my best friend now has … I mean, she is kind of naked, and she has slightly pink hair and it is f–king beautiful, Philipps said. "Michelle's hair is slightly pink and so cute. And look, she is like a little nymph asleep next to me. Listen, PEOPLE mag!
We agree, Williams does look super cute after her millennial pink dye job. And we're glad that this drunk dyeing adventure turned out so well. Usually alcohol and putting chemicals your hair is not something we'd recommend. Especially with your best friend. Luckily, it turned out okay, and we're hoping that we get to see more of Michelle Williams' pink hair very soon!