Michelle Williams traded in her signature pixie for a bob, and it is the haircut of summer
Michelle Williams has sported a blonde pixie cut for the better part of the last decade, and whether she's rocking platinum or sandy blonde strands, she has made the look her own, becoming a real-life fairy pixie queen on every red carpet she graces. But for her most recent red carpet appearance, Williams wore her hair styled in a platinum blonde blunt bob, and it's picture proof that growing out a pixie can be impossibly chic.
The actress appeared at the New York City premiere of her film After the Wedding on August 6th, showing off a sleek, straight bob haircut, which she wore parted to the side. She looked like a '60s mod movie star, but more importantly, she proved that growing out super-short hair doesn't have to be painful.
Williams' longtime stylist Kristin Heitkotter shared tips on how to grow out a pixie cut, telling E! News that it's all about communicating with your stylist, and having trendy accessories like hair clips and headbands help the process along.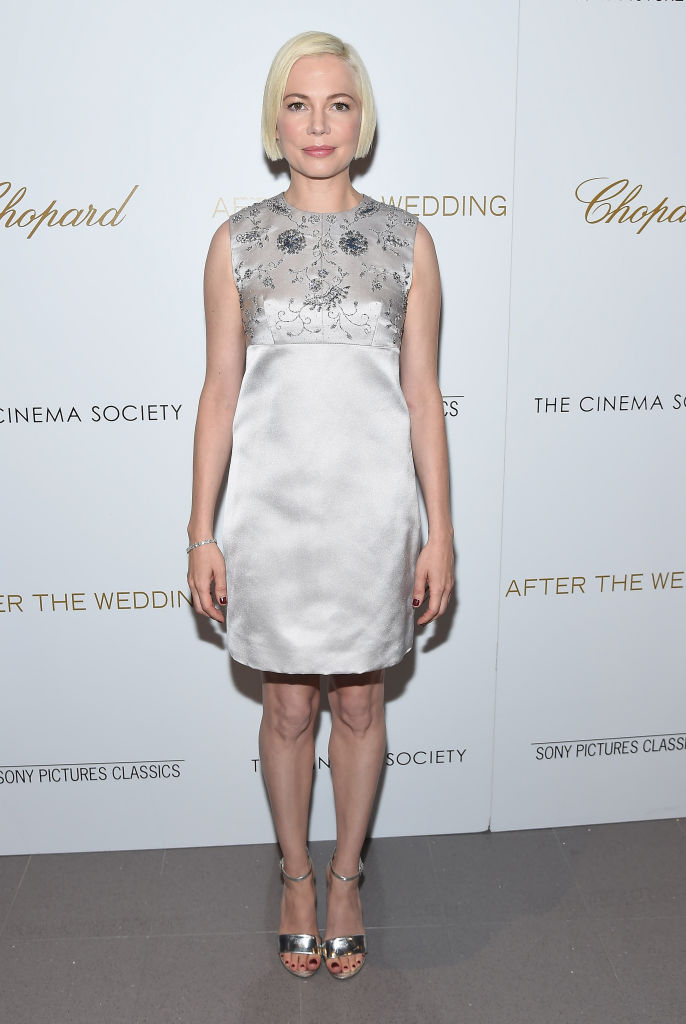 She added, "There are so many variations (texturized, micro bang, blunt and undercut) that short hair can be right for many face shapes and hair textures."
Still, growing out a pixie does require some maintenance, according to Heitkotter.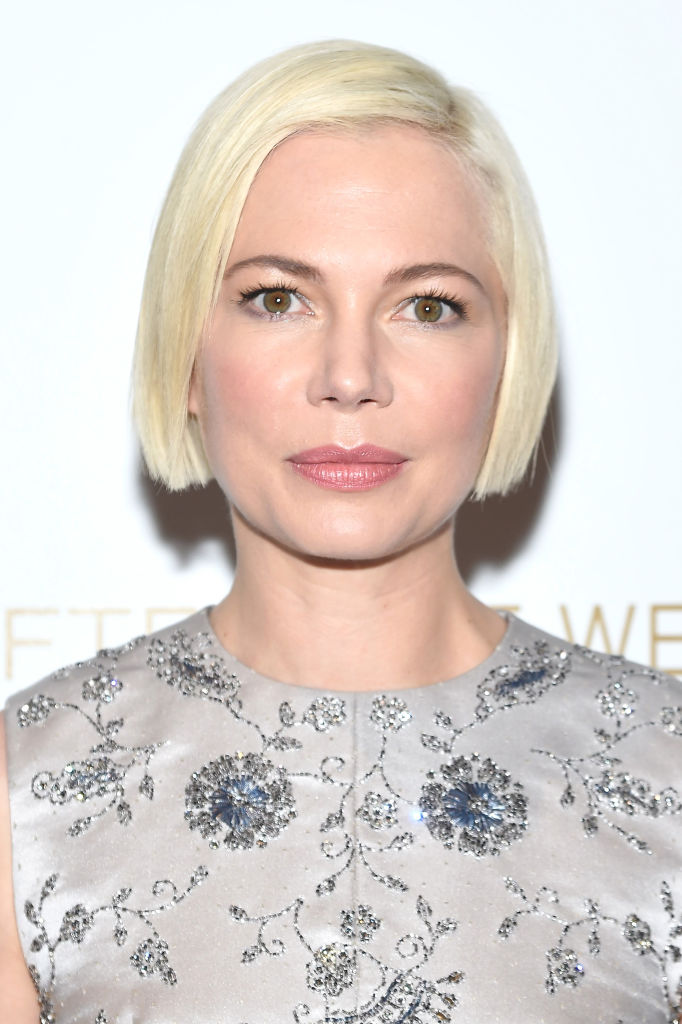 To help the process along, she recommends using a flat iron to get things sleek, a dry texture spray for volume, and plenty of hair accessories.
This isn't the first time Williams has attempted to grow out her pixie. In 2013, she grew it out, but lamented about the process, telling E! News, "I think I'm ready. It's on its way, slowly but surely. That's why I've stayed with short hair for so long. The mid-stage is insufferable. It's really hard on your self-esteem."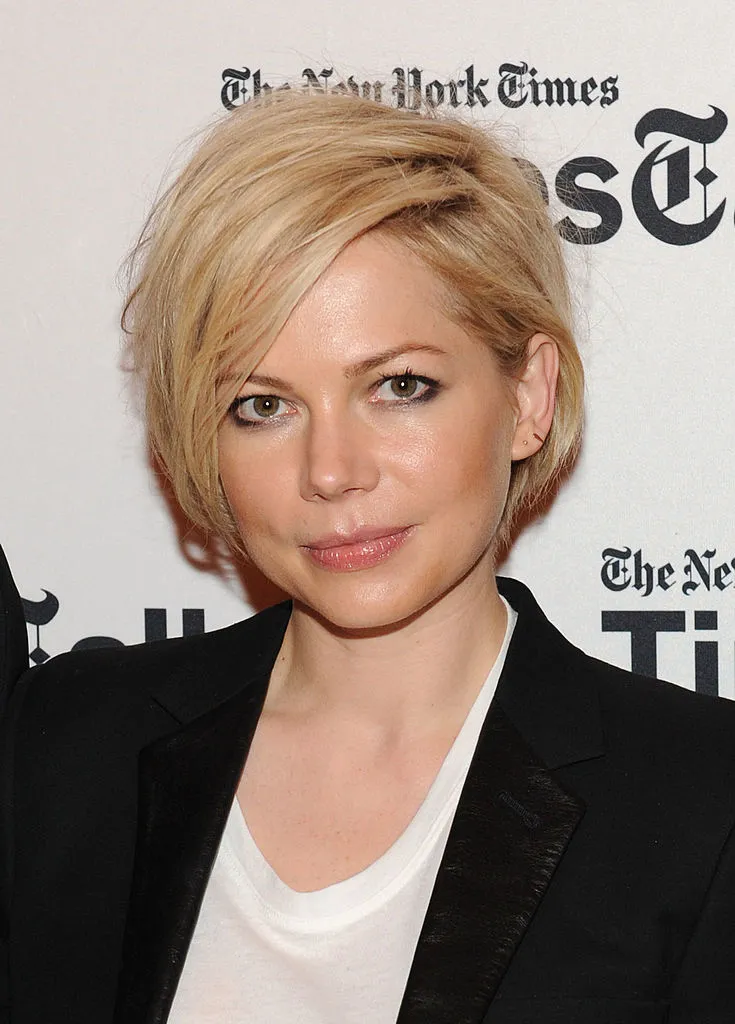 While we sympathize with Williams's struggles, her sleek bob puts her in very good company—celebs like Camila Cabello and Kate Beckinsale have all tried a blonde bob on for size lately, proving that pretty much anyone can pull this look off.
We're inspired and stocking up on hair accessories, thanks to this advice.