Michelle Williams' leather dress makes her look like a '90s punk-rock princess
If ever there was someone who could wear an outfit made entirely of black leather and somehow still look ethereal, it's Michelle Williams.
And what do you know, we just spied Williams getting edgy in leather at the Louis Vuitton show in Paris. She's there attending Paris Fashion Week as the face of Louis Vuitton, specifically spotlighting the Alma Epi leather line, and we're trying not to be TOO jealous.
Now, this dress. It's leather and features a super feminine heart-shaped bust. It also manages to be both simple and show-stopping all at the same time. And in keeping with the theme, Williams showcased pointy leather boots, and a matching black clutch. She kinda looks like she could be an extra in Mad Max. In the best way possible.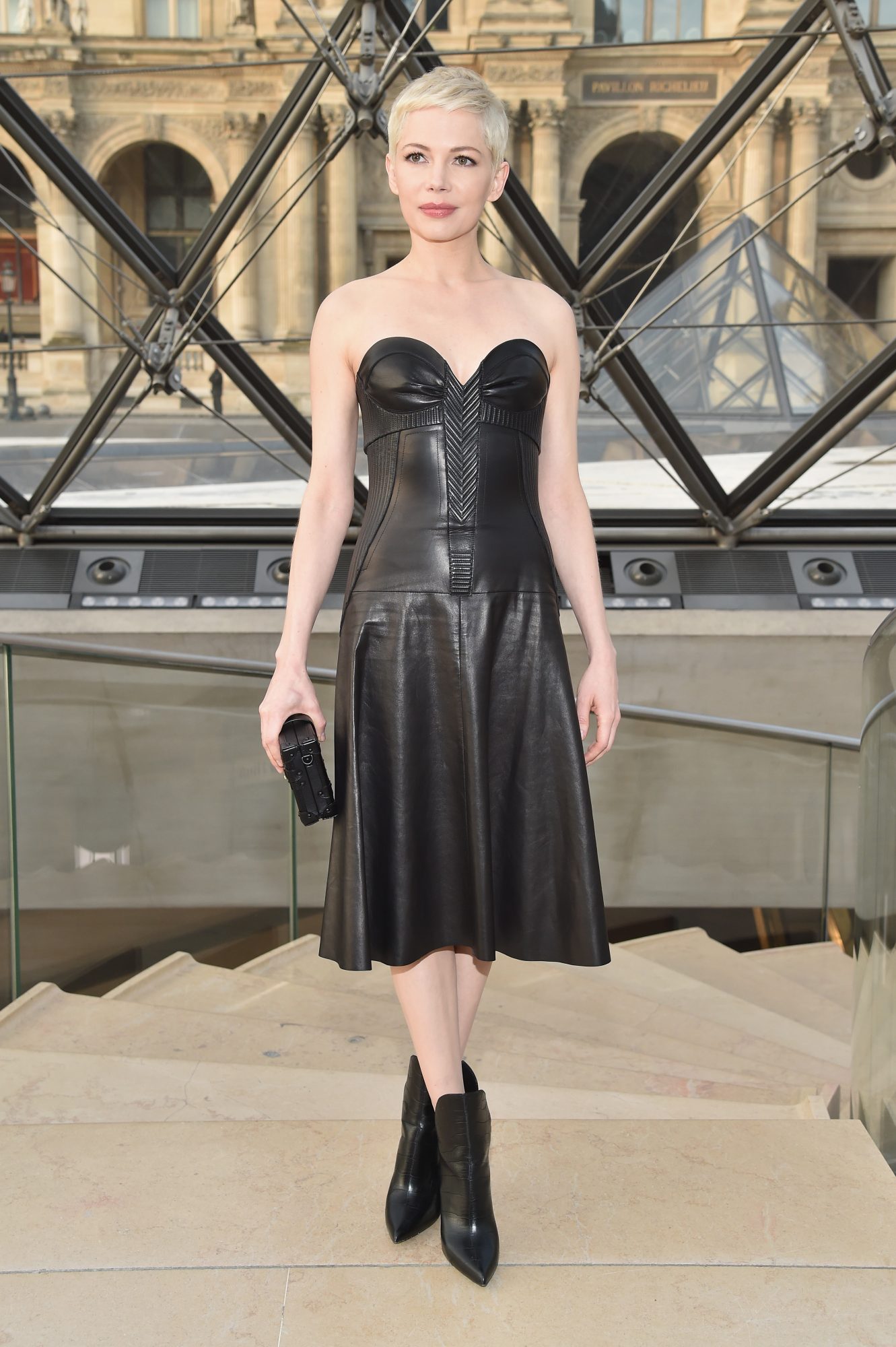 Shhhhhh. There's a punk rock princess in our midst.
She let the dress do the heavy-lifting and kept her makeup totally low key and fresh, complimenting the look with a dash of pink on her lips. Want to glimpse all this up close?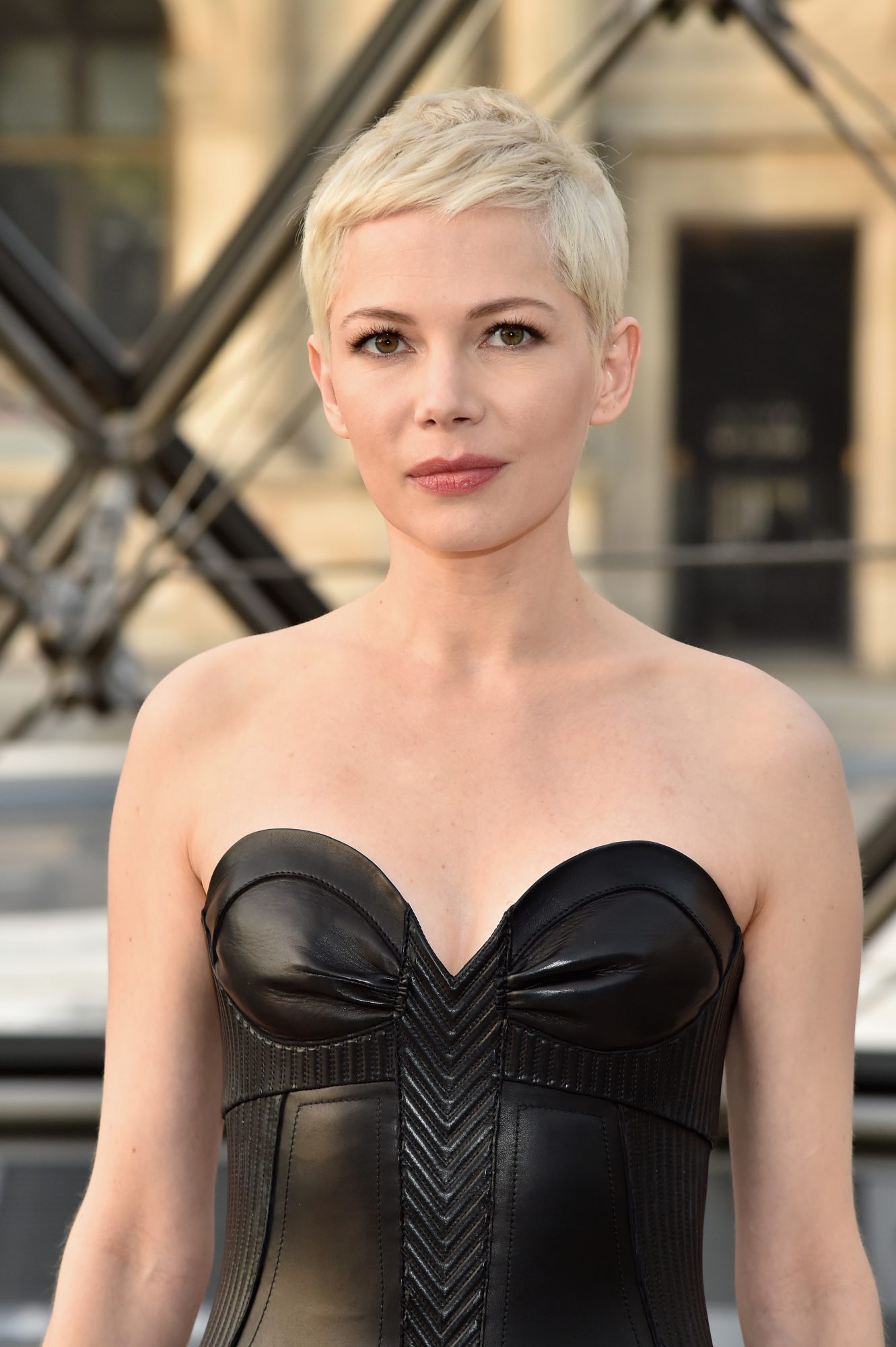 Damn! Okay, we're officially all about adding leather/faux leather to our wardrobes this season. Seriously — even if it's just a jacket or a headband, we're definitely all about it.
We're also super excited for everything that Williams has coming down the pipeline, especially the biopic about Janis Joplin and the circus-themed The Greatest Showman with Hugh Jackman. Then there's Williams' role in the Jonah Hill-directed comedy, Mid '90s. Yup, she's a busy bee.
And we're here for every moment of your journey, Michelle!