Michelle Williams delivered a mic-drop of an acceptance speech you have to hear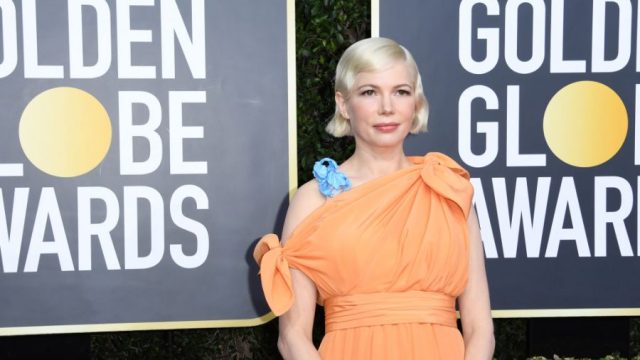 Michelle Williams did it again. During her last epic acceptance speech, at the 2019 Emmys, the Fosse/Verdon actress literally shut down the equal pay debate, and this time, at the Golden Globes, she straight-up implored women to vote, and with good reason.
In another poignant, eloquent speech, a visibly pregnant Williams took her acceptance of the Best Performance by an Actress in a Limited Series or a Motion Picture Made for Television as an opportunity to open up about her career, alluding to how it would not have been possible if she did not have the right to have an abortion and to make choices about her own reproductive health.
The powerful speech started with her talking about her right to choose her career path, and the time, effort, and training that went into her success. None of it would have been possible, she said, had she not had the freedom to choose what she did with her body.
"I wouldn't have been able to do this without employing a woman's right to choose," she said. "To choose when to have my children and with whom."
She then went on to tell women to use their right to choose their elected officials by saying:
"Women 18 to 118, when it is time to vote, please do so in your own self-interest. It is what men have been doing for years, which is why the world looks so much like them. But don't forget that women are the largest voting block in this country. Let's make it look more like us."
Can we get a collective clap for that? Tiffany Haddish could be heard cheering Williams on while on stage, while Busy Phillips's reaction was literally all of us (a puddle of proud emotion).
https://twitter.com/udfredirect/status/1214024480277721088
We stan an outspoken feminist and are always thankful for Williams' preparedness when it comes to perfectly phrased, fire speeches that enlighten and inspire us.