Michelle Obama will not stop working to make the world better after leaving the White House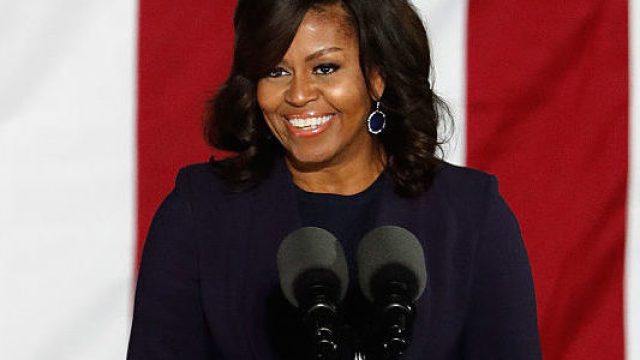 The first family has been wrapping up its years in the White House this week, with President Barack Obama making his final speech Tuesday night. Then, on The Tonight Show Starring Jimmy Fallon this week, Michelle Obama outlined how she'll continue to make the world a better place even after she's left her post as first lady.
Speaking to Fallon about her school lunch program, her Reach Higher education initiative, and other kid-focused projects she's launched successfully in the past eight years, Michelle said plans are already in the works for how those projects will continue once Donald and Melania Trump step in. "We've made plans for the continuation of all the work that we're doing," she said.
"But I will continue to stay involved in these issues as long as I live. I didn't take these on because I was the first lady, I took them on because they meant something to me."
https://www.youtube.com/watch?v=EvLwifDAmMg?feature=oembed
Michelle also took what was arguably a point jab at Trump, saying it's critical that the school lunch program not be unraveled by the next administration. "We have really made big strides to change the health of our kids," she said, "especially through the school lunch program — which I hope does not get touched, because [it] makes sense, and we have to keep doing things that make sense for our future."
She then wrapped up by saying she still has plenty of work to do and won't give up, and provided this A+ boxing moment.
Thanks for all you've done for the nation, FLOTUS! You will be sincerely missed.