Michelle Obama posted the most heart-melting wedding throwback pic, and it will restore your faith in love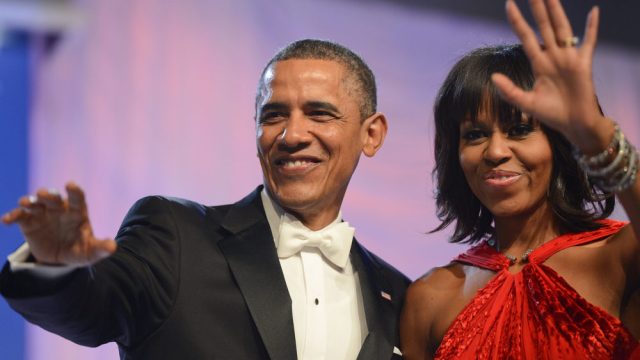 Now that she's done with her duties as First Lady, Michelle Obama is hard at work on other projects. Along with the recent announcement that she and her husband, former President Barack Obama, have signed a production deal with Netflix, she's also preparing to release a new memoir, Becoming, in November 2018. To promote her upcoming book, Obama has been sharing throwback pics on Instagram — including, most recently, an adorable wedding shot.
Obama posted the pic this morning, May 23rd, and the newlyweds are all smiles — reminding us once again that they are #relationshipgoals. But Obama's caption made it clear that even though their wedding looked perfect, there were still some bumps in the road.
"You can't tell it from this photo, but Barack woke up on our wedding day in October, 1992 with a nasty head cold," Obama wrote in her caption. "Somehow, by the time I met him at the altar, it had miraculously disappeared and we ended up dancing almost all night."
She continued with a reflection on their marriage since the wedding, and honestly, we're choked up.
"Twenty five years later, we're still having fun, while also doing the hard work to build our partnership and support each other as individuals," she concluded the post. "I can't imagine going on this wild ride with anybody else.
We're not crying. You're crying!  (Okay, we're crying).
Obama's other Becoming throwbacks included a photo with her parents, as well as a picture from when she attended Princeton in the early '80s (including an inspirational message for students to "be brave and stay with it.").
Becoming comes out on November 13th, and let's hope there's more throwbacks to look forward to!