Michelle Obama just posted her first post-FLOTUS tweet, and we're so glad she checked in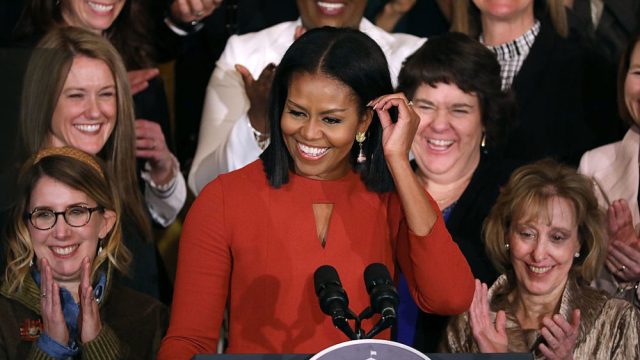 Former First Lady Michelle Obama shared her first tweet post-presidency yesterday, reminding us of just how much she truly cares. After eight years of representing our country so well, the Obama family ended their reign and jetted off to a much needed vacay before tackling their civilian duties. But, before they got too enveloped in enjoying the Palm Springs sun, our favorite FLOTUS made it a point to check in with all of us first.
It's just like the Obamas to make sure we don't miss them too much!
Michelle Obama posted the sweetest post-FLOTUS tweet before enjoying the family vacay!
So cute!
Not even 24 hours after she left the White House, and the former first lady wraps her arms around us in a virtual hug.
Yesterday's inauguration was a tough pill to swallow for a lot of Americans. And we found it even harder to join in on the nation's celebration of our new president. But, knowing that the previous administration has our backs is reassuring…to say the least.
We can't help but wish the Obama family so much happiness in their post-White House lives.
Honestly, it just feels like our mom is finally taking that vacation she totally deserves. Go you, America's Mom.
Seriously, we just love her so much! The Obama's have showed us what magic can happen when you pair persistence with activism. And we can't wait to fight alongside the Obama family on the civilian level. But for now, enjoy your well-deserved break!