Michelle Obama got super real about sexist double standards when it comes to what she wears
The First Lady of the United States — no matter who she may be — is subject to a ton of public scrutiny. And historically, a lot of that scrutiny unfortunately has to do with her wardrobe. Michelle Obama just opened up about the clothes-related double standard she faced during her time in the White House, and to this we can only say: So. Much. Yes.
Specifically, our former FLOTUS compared the attention she received regarding her clothes to that of her husband, President Obama, at Apple's Worldwide Developers Conference.
"Now, people take pictures of the shoes I wear, the bracelets, the necklace — they didn't comment that for eight years he wore the same tux, same shoes," she said.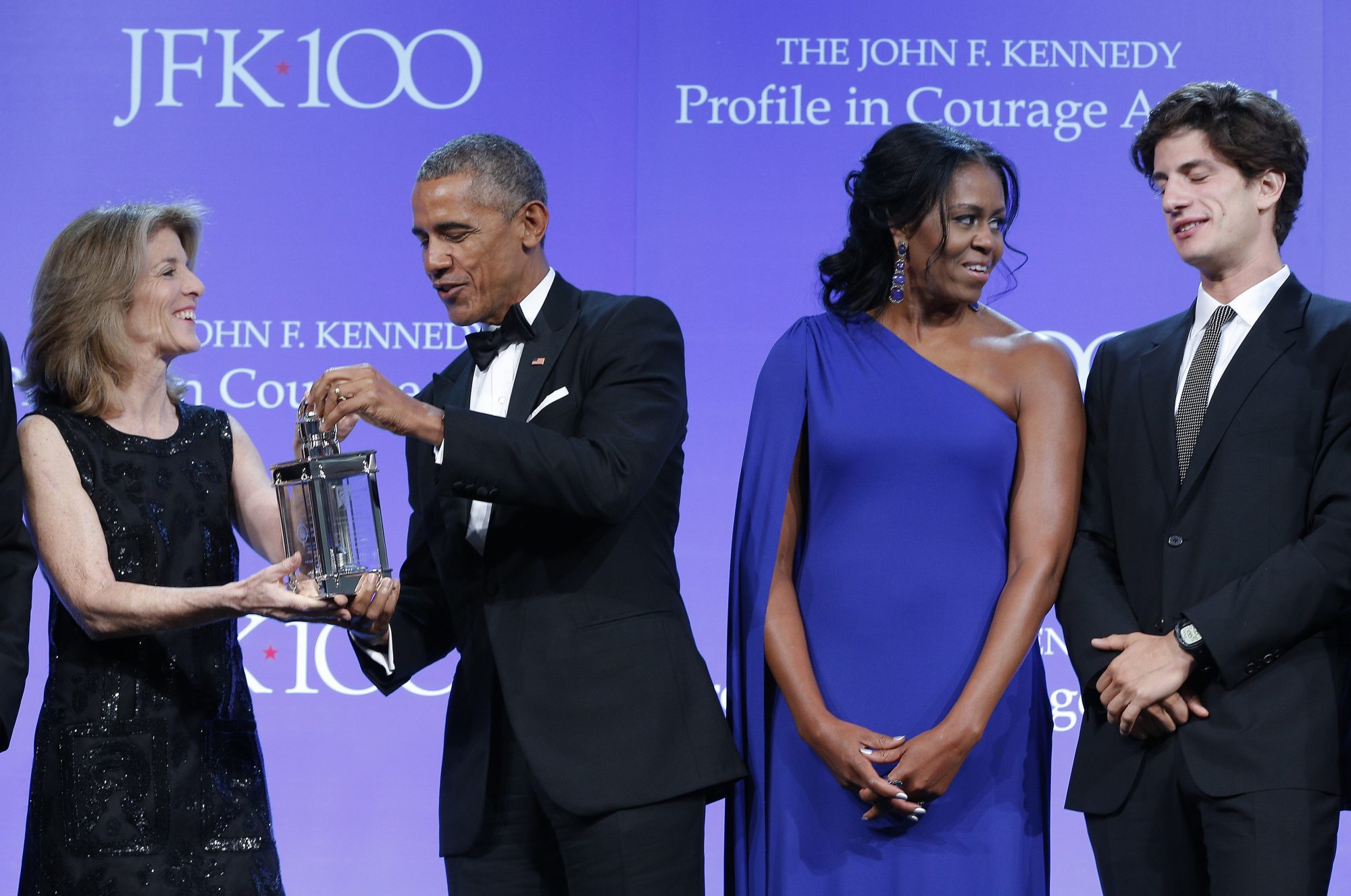 HERE, HERE!
She went on to say, "And he (President Obama) was proud of it too. He's like, 'Mmm, I'm ready. I'm ready in 10 minutes. How long did it take you?' I'm like, 'Get out of here.'"
Mrs. Obama is calling out the fact that women in the public eye can't so much as wear the same shirt more than once, yet men are allowed (and even expected) to wear the same thing again and again. This forces women to spend tons of time on the nuances and details of how they look so that they aren't judged "unfavorably" by the public. Heaven forbid a first lady, female politician, or female celebrity where the same outfit to every event, because she's be eviscerated by the press.
We thank Mrs. Obama for speaking up on this issue — because the more sexist double standards are highlighted, the more we can work to eradicate them.