Michelle Obama just got a new shorter haircut and she looks so good
If the FLOTUS isn't busy running an amazing health initiative, she's stirring up headlines with her style. Recently Michelle Obama got a new shorter haircut and she looks amazing! While other parts of the government are in flux, she's keeping strong. Hence the powerful new cut. If you need fashion inspiration, look no further than First Lady Obama and her amazing style.
From the moment Michelle Obama entered the public eye, her look has been on point.
Think back to her white gown from her first dance with a newly elected president Barak Obama. She looked flawless. The cut, the color and the details all came together into a lovely picture.
https://www.youtube.com/watch?v=rRYaVIs4iVI?feature=oembed
In addition to her Let Girls Learn and Let's Move initiatives, Michelle Obama has introduced the world to amazing forward thinking designers.
Narciso Rodriguez, Azzedine Alaia, and Isabel Toledo are just a few of them. Furthermore, Jason Wu was responsible for that white number in the previous video. FLOTUS made it a priority to bring women and people of color to the forefront, something that is both highly inspiring and under-appreciated.
When news broke that Michelle Obama just got a new shorter haircut, everyone was ready for the final look. Seems like the First Lady didn't disappoint. She debuted the look at the annual unveiling of the White House Christmas decorations.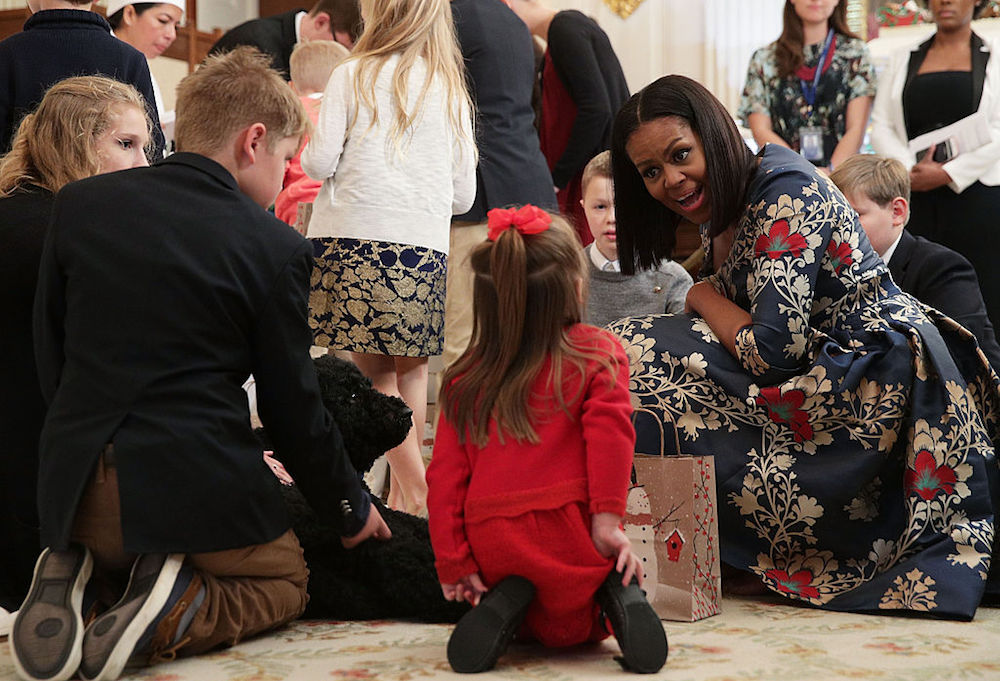 FLOTUS also showed off her new 'do at the National Christmas Tree Lighting.
Her new look is actually very reminiscent of the haircut Michelle Obama rocked when first coming into the White House.
As things come full circle, we cannot help but miss the first family already. Their presence in the public eye and the values they instilled in all of us while in office were monumental. Not only did Michelle Obama give us some fierce looks, she showed us what a loving couple looked like. Michelle and her husband raised two beautiful and smart children while avoiding scandal and gossip. The last eight years were hard on the first family, but they made it look like a piece of cake.