Michelle Obama looked like a shining star at her final Christmas tree lighting
When we think about the Obamas leaving the White House next year, it's tough to get into the holiday spirit. But after seeing Michelle Obama at her final Christmas tree lighting in a shining, sparkling sweater, our spirits are feeling just little bit brighter.
The First Lady, alongside President Obama and their younger daughter, Sasha, lit the national Christmas tree in Washington, D.C. this week for the very last time, and Michelle was decked out in the perfect ensemble (of course).
Wearing a sequin-covered turtleneck sweater and slim-fitting black pants, she looked cozy enough for the season and still exuded her signature confident, chic personal style.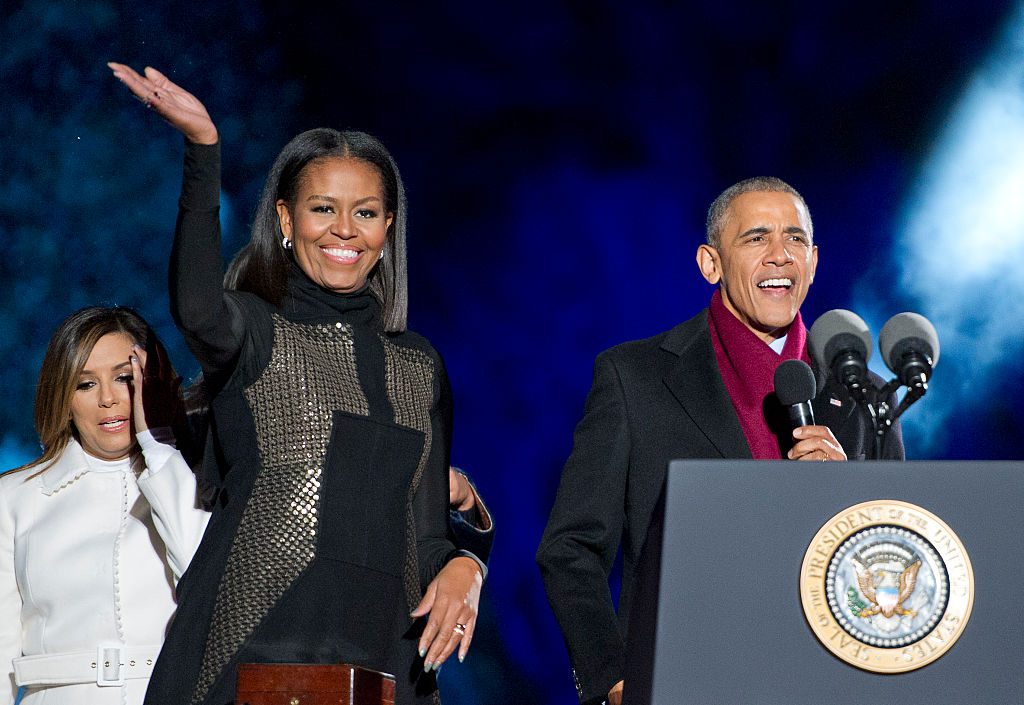 (Don't mind Eva Longoria in the back-left corner, seems like the tree's bright lights were a bit blinding — LOL!)
Here's another look at that to-die-for sweater. In this photo, FLOTUS is reading 'Twas the Night Before Christmas to children attending the event with Olympic swimmer Simone Manuel — aw!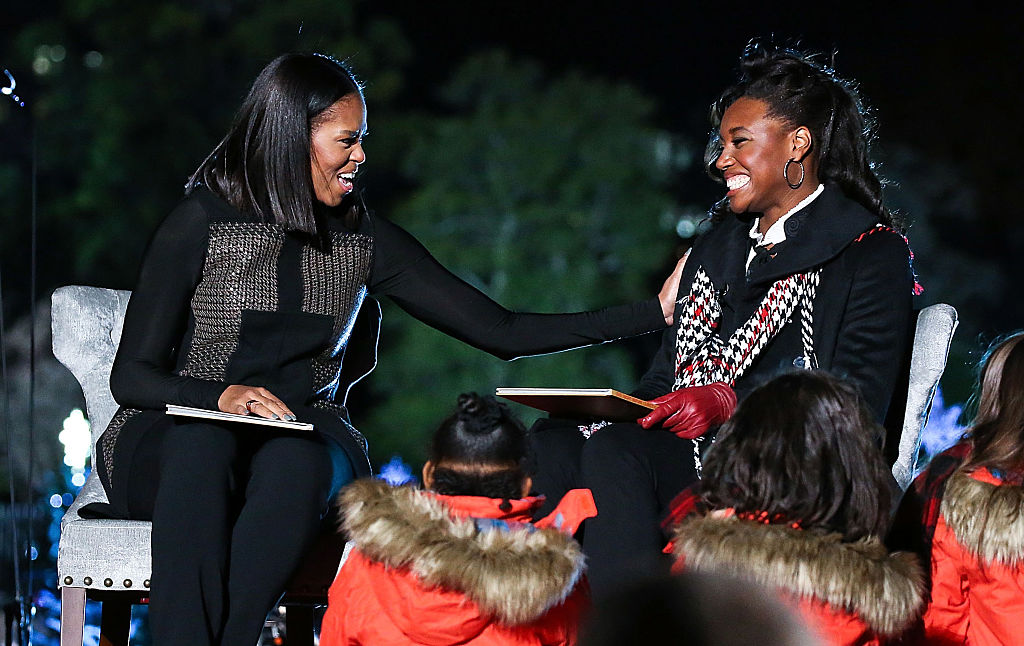 And of course — of course — we had to share this photo of the president, first lady, and first daughter looking adorable as ever.
*Insert heart-eye emoji*
Michelle kicked off the holidays at the White House earlier this week when she welcomed the official Christmas tree, escorted by her sweet nephews, Aaron and Austin. She later took military families on a tour of the White House, showing off its epic holiday decorations and saying farewell to the home she's known for the past eight years.
You can catch the Christmas tree lighting extravaganza Monday night at 7 p.m. EST on the Hallmark Channel, where Chance the Rapper, Kelly Clarkson, and many other stars will perform.
We will miss this woman — and her effortless style! — more than we can express. But we're incredibly grateful for the years we've known the Obamas.