Michelle Obama wore one of Lady Gaga's favorite designers to a state dinner and we're just trying to remain calm
When it comes to Michelle Obama, we've always been huge fans of her fashion choices, from the second she stepped onstage as the newly-minted First Lady to her blue power dress at the DNC. Her choices are always bold without being too flashy, and fun without being too frivolous.
And the gown she chose last night is even more epic than usual. "How is that possible?" you might ask, so we'll tell you—it's from one of Lady Gaga's favorite designers.
That's right. The same person who dresses Mama Monster also put FLOTUS in a gorgeous gown.
In case you were hoping for something vaguely resembling a meat dress, we wish we had better news. But if you wanted to see FLOTUS in a gorgeous, cream-colored strapless gown with insane architectural details, you're in luck!
Behold the glory that is this cream-colored dress: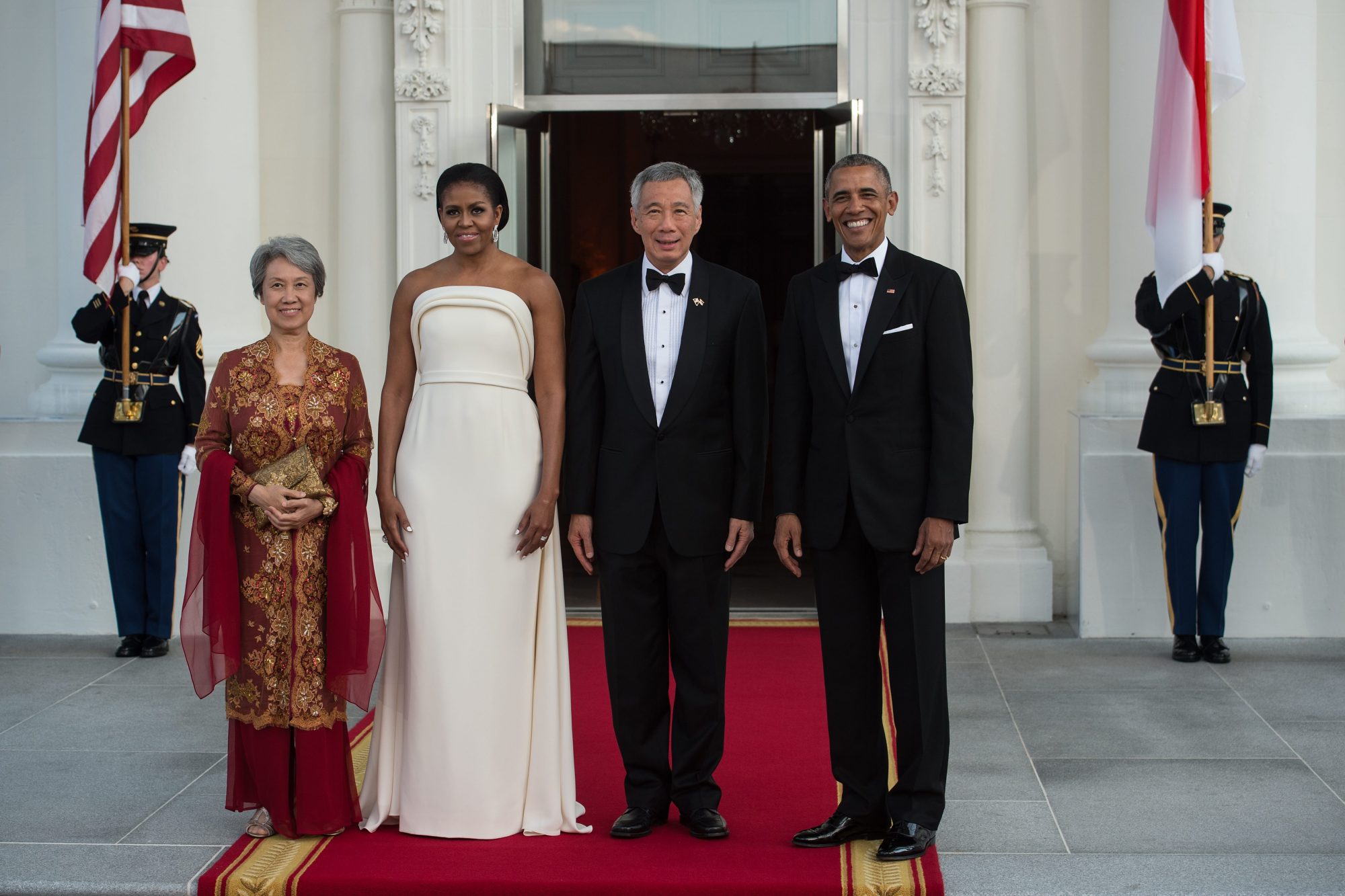 It's as if she's part Grecian goddess and part futuristic space queen, and it's just SO GOOD. POTUS looks fantastic in his tux, too, but come on. Clearly, Michelle is the life of this party.
It was designed by Brandon Maxwell, a favorite designer of Lady Gaga who has also designed for Kristen Wiig, Uma Thurman, and Gwyneth Paltrow.
The state dinner was in honor of Singapore's prime minister, Lee Hsien Loong, and his wife, Ho Ching.
Maxwell told WWD via email that designing for Michelle was an "incredible honor." "Strong and elegant, she is the embodiment of the woman that inspires me to create, and a role model for women all over the world."
We couldn't agree more that the dress is the perfect embodiment of all MObama stands for.
Let's get one of the back of the dress, which we think is just as stately and incredible as the front: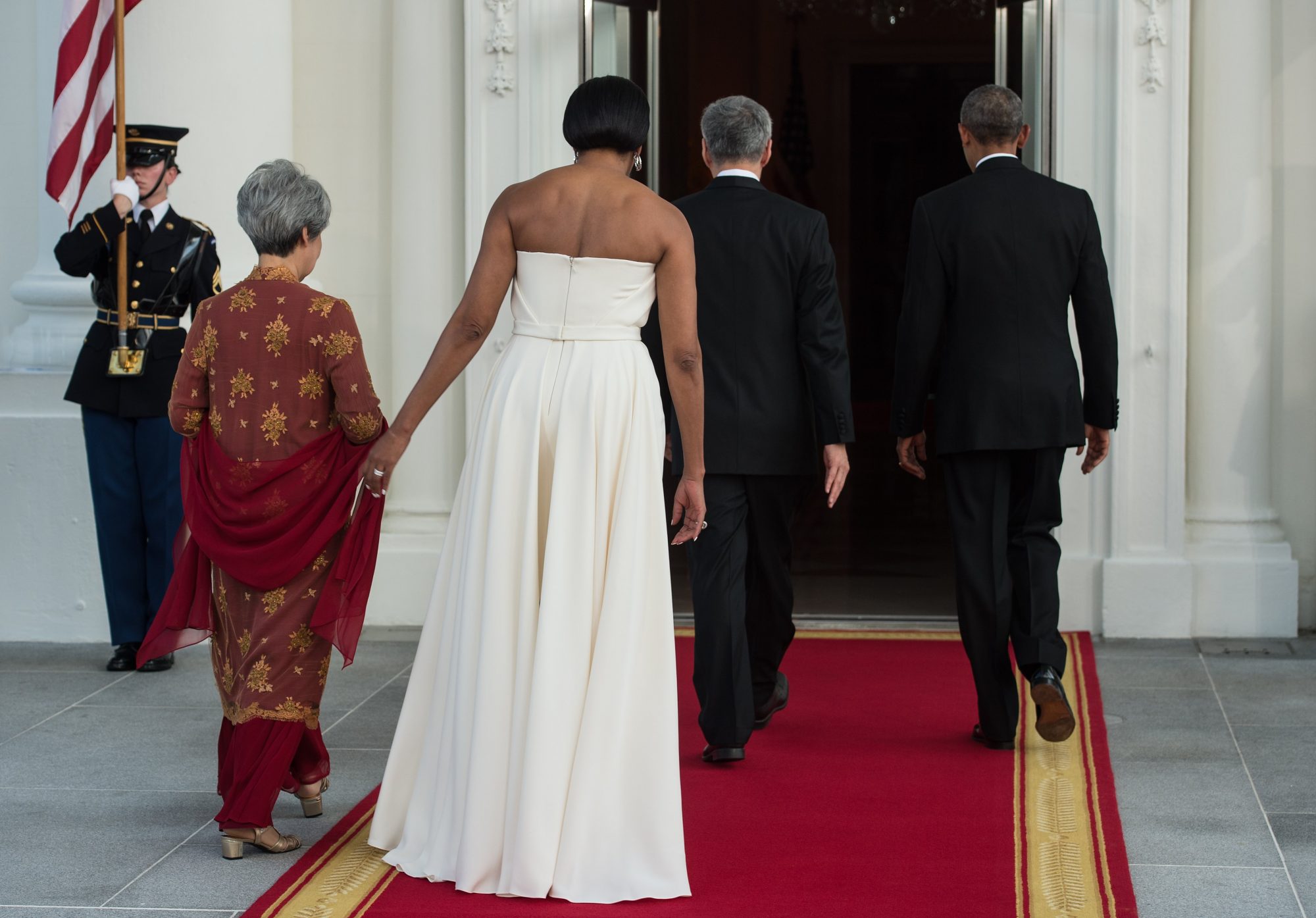 And just in case you wondered if this Maxwell masterpiece got Barack's approval? YAAAAS. It totally did.
Because President Obama gave a sly thumbs up at his wife, basically cementing our love for these two. We'll be so sad to see them leave the White House this November, but have high hopes for both of their fashion (and political) futures.