Michelle Obama just proved she's the perfect carpool companion
Michelle Obama just proved, again, that she might be the coolest person in the entire world, and she is definitely the most fun First Lady, like, ever. From her amazing campaign to get kids exercising, to viral Vines, and now her groundbreaking mission to get girls all over the world educated (while documenting the whole thing on Snapchat), we're sort of devastated that we've only got six months left of the Obamas.
However, for their final victory lap it seems that Obamas are having a bucket load of fun, and Michelle is no exception.
Earlier this week it was teased that the First Lady would be joining James Corden in his highly popular and downright hilarious "Carpool Karaoke" feature, which appears on the The Late Late Show with James Corden. 
Of course, we were curious to see whether Michelle's could top the lofty heights of Adele's, which we're positive is the best one. We needn't have been worried, though, as Michelle totally OWNED it.
Here Michelle is grooving to Stevie Wonder.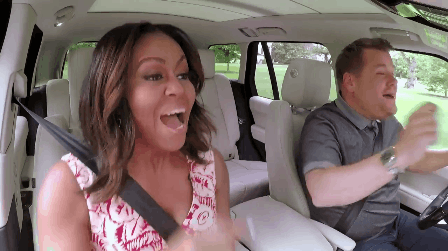 Here she is slaying Beyoncé's "Single Ladies" dance routine.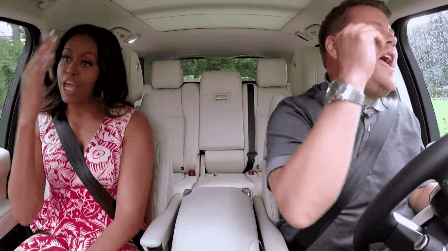 Oh, and then she got down with MISSY ELLIOTT.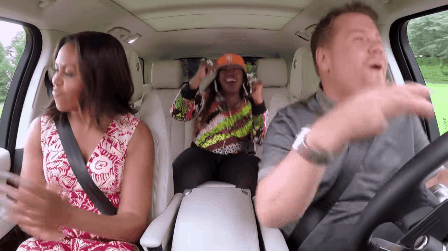 Basically, every time we go for a drive we want Michelle Obama to be there to rock out with us.
Watch the full Carpool Karaoke featuring Michelle Obama and Missy Elliott below.
https://www.youtube.com/watch?v=ln3wAdRAim4?feature=oembed