Michelle Obama's new video with Janelle Monáe will make you want to register to vote, like, yesterday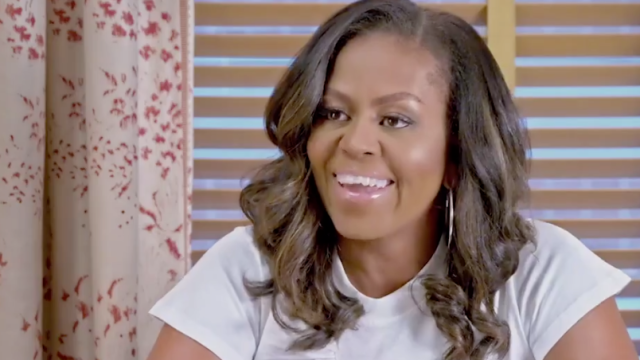 With the midterm elections coming up this November, it's more important than ever to make your voice heard. And now, thanks to former First Lady Michelle Obama, you might get that extra boost you need to feel good about doing your civic duty when voting day comes around.
On Thursday, July 19th, Obama announced her new campaign, "When We All Vote," which strives to not only encourage people to vote, but also to get as politically involved as they can.
As part of this new push, Obama released her first PSA, which also happens to star Lin-Manuel Miranda, NBA player Chris Paul, Janelle Monaé, and others. In the video, Obama calls Miranda to ask him to vote and help others get registered, then he calls Paul to pass it on, and he calls Monaé. It's a pretty cute video, and it really does drive the point home. If anything is going to change, voting isn't enough. We also need to do our part in getting involved in our communities, even when it isn't Election Day.
And if this year is the first time you'll be old enough to vote, this video is especially for you.
"Four million Americans turn 18 this year. That's huge!" Monáe says in the video. "And we need every last one of them to register and vote. 'Cuz let's be real: It's gonna be the young people of this generation that will change the world."
At the end of the video, Obama adds that our democracy and country deserve our attention, especially if we want the U.S. to become a better place, and even Tom Hanks, Faith Hill, and Tim McGraw join in to spread the word.
This is just the beginning for "When We All Vote." The campaign is going to work toward training volunteers to get people registered to vote, and will be hosting events to help reach voters as well.
This video is seriously reminding us how much we miss Obama (and her husband) in the Oval Office, so why not make her proud? Make sure you're voting in national and local elections, and encourage everyone in your life to do the same. Our country needs us!