Michelle Obama got real about Melania Trump's plagiarism incident at the RNC
Melania Trump made headlines earlier this summer following her appearance at the Republican National Convention — because her speech legit copied exact lines from FLOTUS Michelle Obama's speech from the 2008 Democratic National Convention.
The speechwriter for the Trump campaign apologized and admitted wrongdoing, but the Internet gloriously refused to let it go: false
But how did Michelle Obama herself feel when Melania Trump spoke those words as though they were her own?
During an appearance last night on The Late Show with Stephen Colbert, our beloved First Lady got real about the incident — in addition to sharing an on-point Barack impression, Queen Bey anecdotes, general ~mom~ observations, and her important global initiatives, of course.
https://www.youtube.com/watch?v=xRkoRHiSsTY?feature=oembed
After discussing the role of presidential spouses in policy making, Colbert transitioned to a conversation about Melania's infamous flub — and the late night host expressed having some sympathy for Melania Trump. Colbert asked if Michelle could understand his reasons for sympathizing with her. Michelle's succinct response?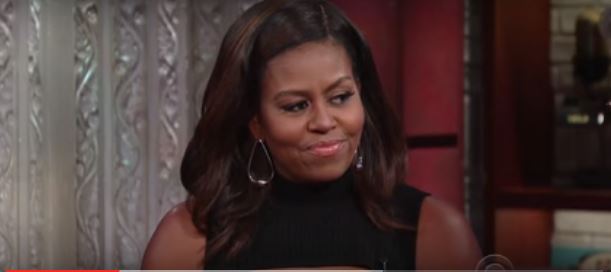 "Yeah, that was tough."
***Flawless answer
Watch the first half of Michelle's  interview on Colbert below!
https://www.youtube.com/watch?v=jiMUoVjQ5uI?feature=oembed