Michelle Obama dazzled in gold sequin thigh-high boots, and this is serious New Year's Eve inspo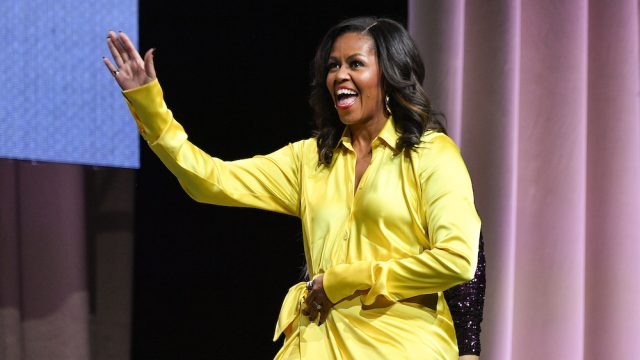 Let's all take a moment of silence to admire Michelle Obama and her show-stopping (re: glittery) thigh-high boots. While on her book tour for Becoming, she pulled out all the stops at her event in Brooklyn, where she talked about her book with none other than Sarah Jessica Parker—another fashion icon. If anything, Mrs. Obama's remarkable outfit gave us nostalgic Carrie Bradshaw vibes.
Naturally, all eyes were on the former First Lady during her event. Not only because everyone in attendance was there to hear her speak about her best-selling memoir, but because she showed up looking like a snack (two snaps, one twirl). While her bright yellow dress was definitely eye-catching, it was her sparkly gold boots that stole the show.
But if you're looking to cop a pair, just know that they aren't cheap. Both the thigh-high boots and wrap dress are Balenciaga designs, it's not going to have a TJ Maxx price tag. In fact, the boots cost $3,900 (which, for some, is more than a few months worth of rent). As for the dress? It's not available to the public just yet, according to the Daily Mail.
Michelle Obama killing the fashion game with her silky yellow dress and glitter thigh-highs.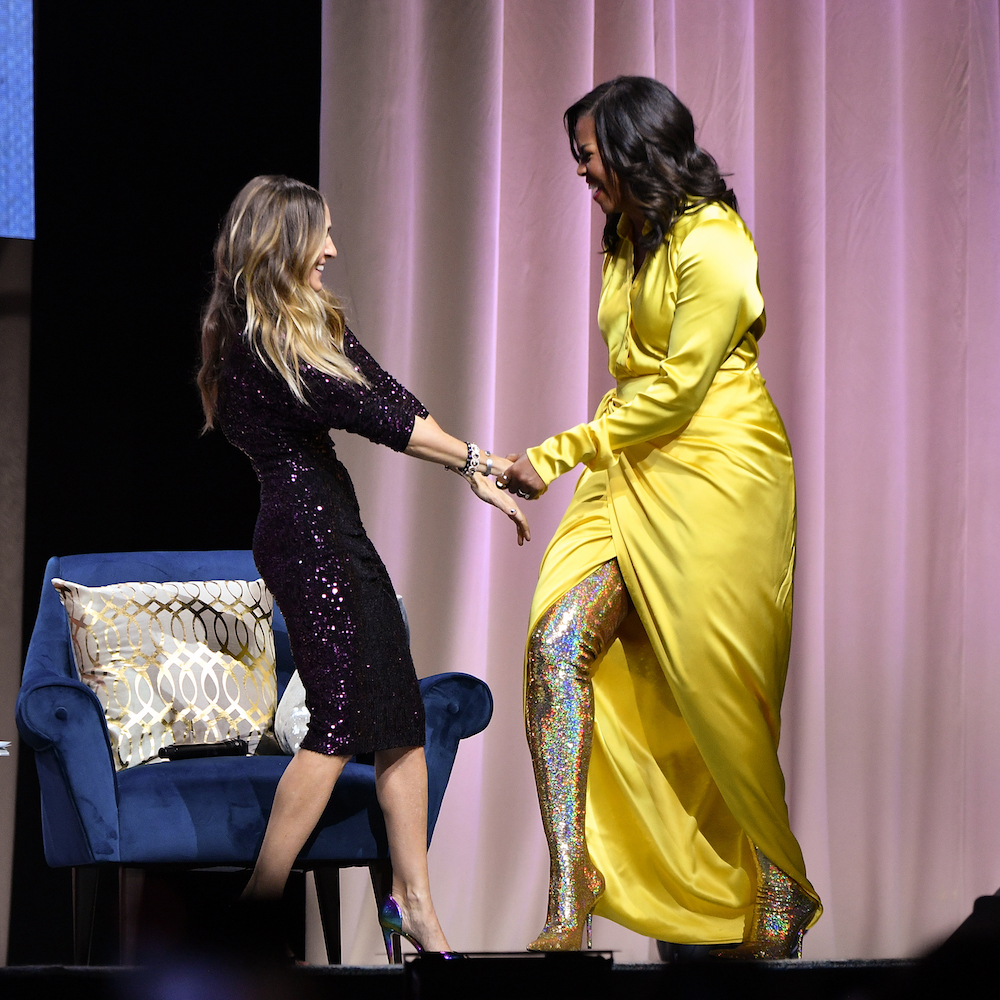 Name a more iconic duo (or moment, for that matter), we'll wait.
Because we need angles.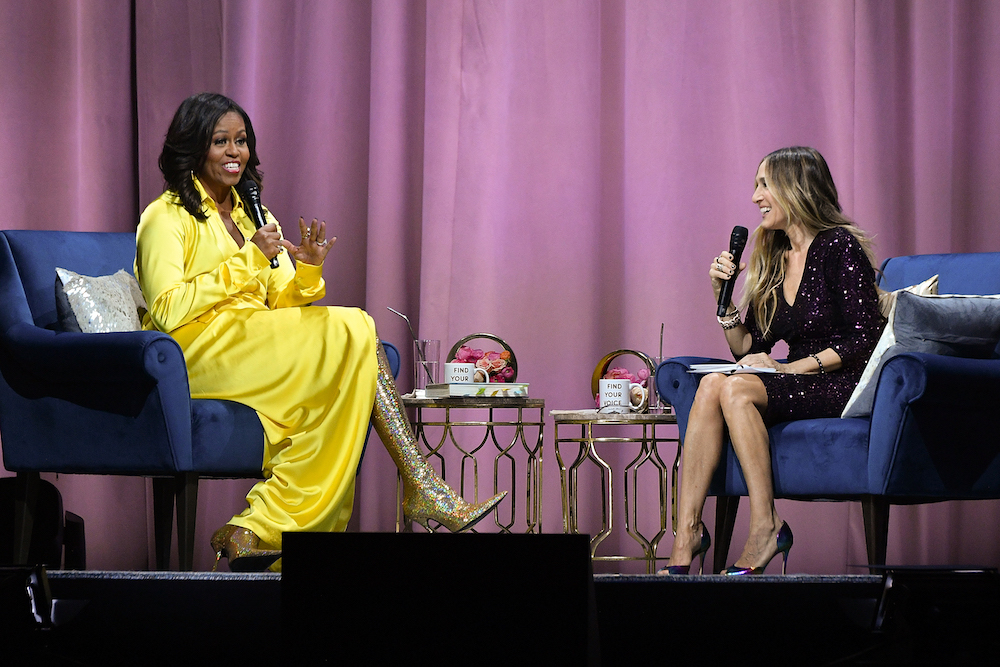 If you are ready to drop some major dough, and say "screw it" before the new year starts, you can shop the sequins thigh highs.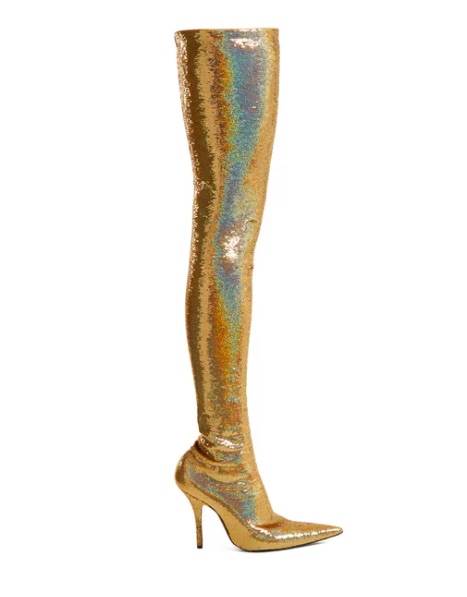 Even if you can't bring yourself to buy these stunners (and we don't blame you), at least Michelle Obama gave us one last thing to treasure before the New Year starts.