Michelle Obama dances on "Ellen" and we just can't get enough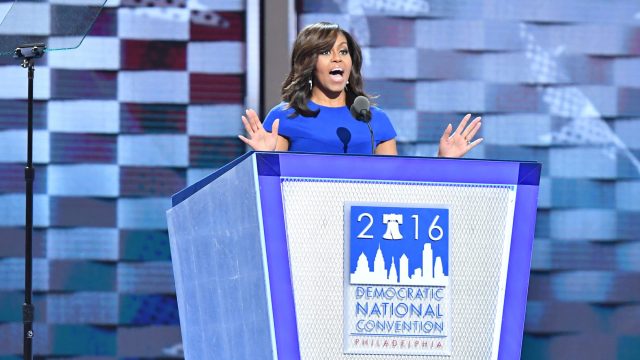 If you're a fan of the Ellen Degeneres Show, you already know she often has some pretty high profile guests grace her stage. Recently, none other than First Lady Michelle Obama co-starred on Ellen's show, and unsurprisingly, pretty much everybody loved it.
While Ellen and the First Lady talked about important issues, including what an honor the First Lady feels it's been to serve the American people, and how much the Obama daughters, Sasha and Malia, will likely miss their home (AKA the White House) the pair also joked a lot, because what else would happen on the Ellen show?
And of course, social media pretty much exploded with joy over the fun appearance:
false
And:
Plus:
Oh and let's not forget: false
In fact, First Lady Obama not only shared her delightful sense of humor, but she literally danced through the audience. That's right: First Lady Michelle Obama danced through the audience of Ellen's show, and it was pretty magical.
You can see the clip for yourself, below:
And here are some of other fun shots of First Lady Obama's time on Ellen's show, courtesy of Instagram:
https://www.instagram.com/p/BKTk2t8BzoF
WE'RE SO OBSESSED WITH THIS! Her poise, her grace, and most of all, her total sense of fun. The next first man or lady is going to have some MAJOR shoes to fill.