Michelle McNamara wrote a letter to the Golden State Killer, and it's chilling in light of today's arrest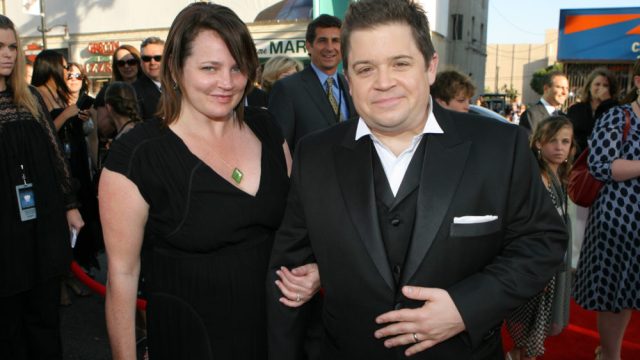 It has been more than 30 years since the serial killer known as the Golden State Killer murdered his last victim. And today, April 25th, after decades of searching, Sacramento police have arrested 72-year-old Joseph James DeAngelo in connection to the case. Since the arrest was announced, true crime writer Michelle McNamara's posthumously published book, I'll Be Gone in the Dark, is being credited with restoring interest in the case. And fans are pointing to a particularly haunting letter addressed to the killer at the end of her book.
The serial killer is believed to be responsible for the rape of more than 45 women and the deaths of 12 people from 1976 to 1986. Until DeAngelo's apprehension it was unclear if the Golden State Killer — also called the Original Night Stalker and the East Area Rapist — was still alive, although the FBI estimated that if he was, he would be between 60 and 75 years old. But McNamara was convinced that the criminal was still out there, as is evident in the letter to the Golden State Killer.
McNamara's admonishment of the serial killer was published on January 10th in the New Yorker, a little more than one month before her widower, comedian Patton Oswalt, would publish I'll Be Gone in the Dark. In the letter, McNamara painstakingly imagined the Golden State Killer's arrest, writing about him opening his door to, presumably, face the police.
"Take one of your hyper, gulping breaths. Clench your teeth. Inch timidly toward the insistent bell," she wrote in the letter. "This is how it ends for you. 'You'll be silent forever, and I'll be gone in the dark,' you threatened a victim once. Open the door. Show us your face. Walk into the light."
https://twitter.com/udfredirect/status/989185077971161089
In a press conference today at 12 p.m. PDT, Sacramento Sheriff Scott Jones relayed the details of DeAngelo's arrest, saying that, just like in McNamara's letter, the suspect had been arrested without a struggle after he stepped outside of his home.
McNamara's fans pointed out the seemingly prophetic nature of the letter.
We are simultaneously in awe of McNamara's incredible reporting and heartbroken that she isn't here to see her work pay off. But even so, it's clear that her book has had a huge impact on the case. We just hope that, after evading prison for decades, the Golden State Killer will be brought to justice.