Michael Scott will be played by a woman in a stage production of The Office, so that's literallywhat she said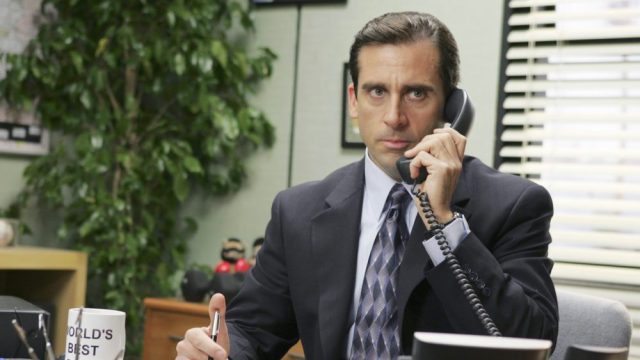 Ever since we heard there was going to be a musical parody of The Office, we've been not-so-patiently waiting for more details. And while the show's set to debut near Times Square in New York City on September 20th, we don't have many details about the first-ever stage adaptation of the beloved sitcom just yet. However, we do know that Michael Scott will be played by Sarah Mackenzie Baron, giving a full-on feminist twist to the regional manager we all love to hate.
Scott was, of course, famously played by Steve Carell for much of the show's nine-season run, and Baron seems well-aware of the comedy shoes she's about to fill. In a press release sent to HelloGiggles, the actress called it a "role of a lifetime," adding, "I'm overwhelmed with gratitude to be making my debut as Michael Scott."
The Office! A Musical Parody creators Bob and Tobly McSmith said, "Because Dunder Mifflin firmly believes in Diversity Day, all genders, ages and races were considered for the role. Baron is just the regional manager we've been looking for to run Scranton's third-largest paper company."
https://www.youtube.com/watch?v=C8co7URJ2bI?feature=oembed
Bob and Tobly McSmith have previously been at the helm of other pop culture musical parodies, including FRIENDS! The Musical Parody, Bayside! The Saved by the Bell Musical, Full House! The Musical, Katdashians! The Musical, and Showgirls! The Musical!, so we have a feeling their take on everyone's favorite paper company will be flawless.
The Office! A Musical Parody opens on September 20th and runs through the fall. Tickets are on sale here.