Michael Moore wants Oprah to run for president next time and we'd be alright with that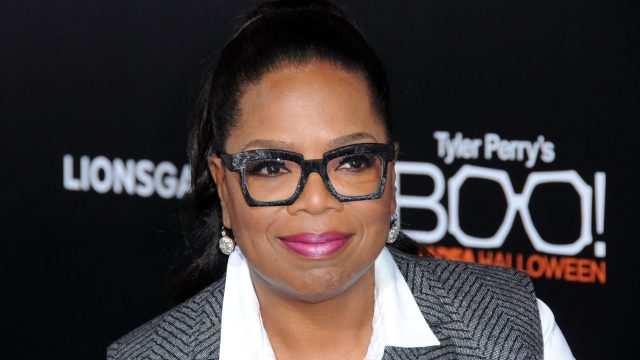 After the election, everyone seems to have an opinion on what should happen next time. Take documentary filmmaker Michael Moore, who thinks that Oprah Winfrey should run for president. Or Tom Hanks. Moore, a proud liberal, is full of ideas. Sure, campaigning for celebrities for president may seem a bit strange, but hey, so was the entirety of the 2016 election season. Given that a reality star is currently our president-elect, we guess it may not be that unrealistic after all.
During an appearance on CNN's "State of the Union" with Jake Tapper, Michael Moore explained his reasoning. According to Moore, "Democrats would be better off if they ran Oprah or Tom Hanks… why don't we run beloved people?"
"We have so many of them. The Republicans do this -- they run [President Ronald] Reagan and the Terminator (Governor Arnold Schwarzenegger) and other people. Why don't we run somebody that the American people love and are really drawn to, and that are smart and have good politics and all that?"
Given that pundits attribute part of Hillary Clinton's loss to unfavorable opinions of her by the general public, we can see where Moore is coming from. I mean, everyone loves Oprah. And who doesn't love Tom Hanks? His State of the Union addresses would be captivating… and give us all the Polar Express feels as he orates political jargon.
By saying that Democrats need to run more likable figures, Michael Moore is referencing the current state of the Democratic party. Party leaders are scrambling to figure out what's next now that Clinton lost and President Obama is leaving the White House. Moore believes we need more progress; not just at the presidential level, but throughout our political system. When discussing the interim chair of the Democratic National Committee, Donna Brazile, Michael Moore was explicit in his support of the first Muslim-American congressman, Keith Ellison, to take over. "That is the exact way to go. That is the future," Moore said.
If anyone can make America come together, it might just be Oprah. Plus, she tends to give away presents, which is something anyone can get behind.