Michael Bublé announced his toddler son Noah has cancer, our thoughts are with his family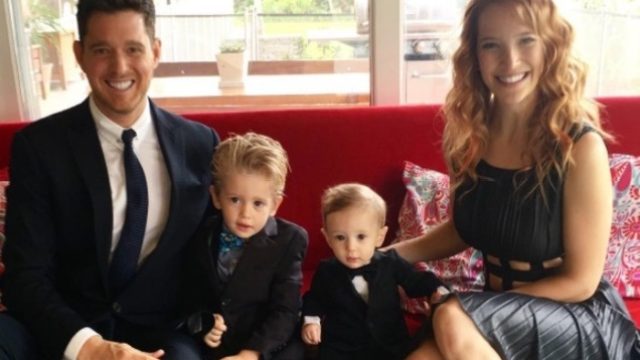 An announcement has been made about a toddler that is absolutely devastating. Michael Bublé's 3-year-old son Noah has cancer. Bublé and his wife Luisana Lopilato wrote a statement about Noah's diagnoses and posted it to Bublé's Facebook page.
"We are devastated about the recent cancer diagnosis of our oldest son Noah who is currently undergoing treatment in the US," the Canadian singer and Lopilato wrote. "We have always been very vocal about the importance of family and the love we have for our children, they wrote
Bublé, Lopilato, Noah and 9-month-old Elias spend most of their time in both in Buenos Aires, where Lopilato is from, and West Vancouver. The entire family is currently in the U.S. while Noah sees the very best doctors for his treatment.
"Luisana and I have put our careers on hold in order to devote all our time and attention to helping Noah get well," the statement continues. "At this difficult time, we ask only for your prayers and respect for our privacy. We have a long journey in front of us and hope that with the support of family, friends and fans around the world, we will win this battle, God willing,Bublé stated.
We are sending endless positive healing vibes to Noah and continued strength to his entire family.