Twitter Is Losing It Over Michael B. Jordan's "Sexiest Man Alive" Honor
Comedian Loni Love said it best, "Yasssssssss Come thru."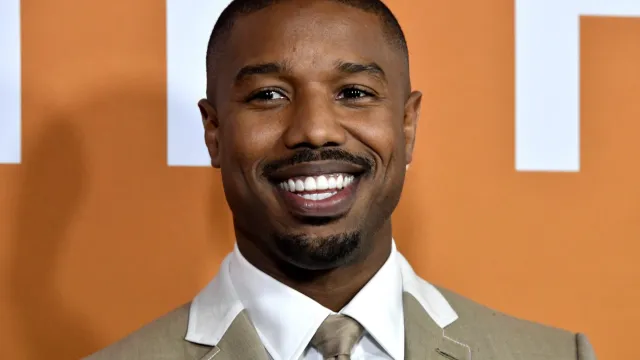 It's official: Michael B. Jordan is People's Sexiest Man Alive. The Creed and Black Panther star told People that receiving the honor of being the hottest man of 2020 is "a cool feeling," and that the Sexiest Man Alive alumni group is "a good club to be a part of." And according to Twitter, Jordan is the sexiest man of all time—an honor that's way overdue.
You know, everybody always made that joke, like, 'Mike, this is the one thing you're probably not going to get,' Jordan told People in his cover interview. And, um, whoever told him that needs to be arrested.
Not only is Jordan outwardly sexy, his sex appeal is kicked up a notch by the fact that he is an avid activist in the Black Lives Matter movement; his production company, Outlier Society Productions, was also one of the first in Hollywood to include an inclusion rider which states that filmmakers must enlist a diverse cast and crew when shooting a movie. "I've been picking my moments to make the most impact," Jordan said of his activism. "We can all take action—big or small—to help create the change we want to see."
And of the title of Sexiest Man Alive, Jordan says no one will be prouder of this achievement than the women in his family. "When my grandmother was alive, it was something that she collected, and then my mom naturally reads it a lot and my aunts as well," he told People. "This is one that they're definitely going to have a special place for."
The women in Jordan's family have some stiff competition, because, collectively, Twitter may just be the proudest of them all.
It's been seven years since Jordan made the first-ever "Ones to Watch" list as part of People's Sexiest Man Alive issue, and it's been seven long years of waiting for him to reach the top. Now that's happened, we can finally sleep peacefully at night.