9 adorable moments between Michael B. Jordan and Lupita Nyong'o during the "Black Panther" press tour
While Black Panther doesn't hit theaters until February 16th, it's already set to be one of the biggest films of the year. The film is expected to rake in at least $170 million during its opening weekend and is already being dubbed as one of the best films in the MCU. But as we've been following the incredibly talented cast and director Ryan Coogler on their worldwide press tour, something magical has caught our attention.
We're gathered here today, not to talk about the masterpiece that is Black Panther, but rather the undeniable chemistry between Lupita Nyong'o and Michael B. Jordan. Now, the cast of Black Panther is comprised of some of the most insanely attractive and talented people in Hollywood — and based on their various social media accounts, we already know that they had the best time filming the Marvel film.
But if there's one thing we've learned on this press tour, it's that we all need to drop everything and start hoping and praying Lupita and Michael become a real thing.
While the two have known each other for years, and are always snapping gorgeous photos together at events, this press tour has us thinking that maybe, just maybe, the two of them are actually meant to be. First off, it's probably important to figure out if they're both single, on the off-chance they're *not* actually dating each other right now. Most recently, Nyong'o has been linked to GQ editor Mobolaji Dawodu, but has been largely mum on her relationship status. Meanwhile, Jordan recently confessed to being "technically single." So now that we've settled that this could happen, here are just a few of the times we've fallen in love with them in the past year:
Michael lost a bet on the Black Panther set and now has to do a push-up *whenever* Lupita commands…like at New York Fashion week:
https://www.instagram.com/p/BfKXyM1D9Jj
When they turned a South Koran airport into their personal runway:
https://www.instagram.com/p/BexxABVDrLx
Every single time Michael has ever looked at Lupita: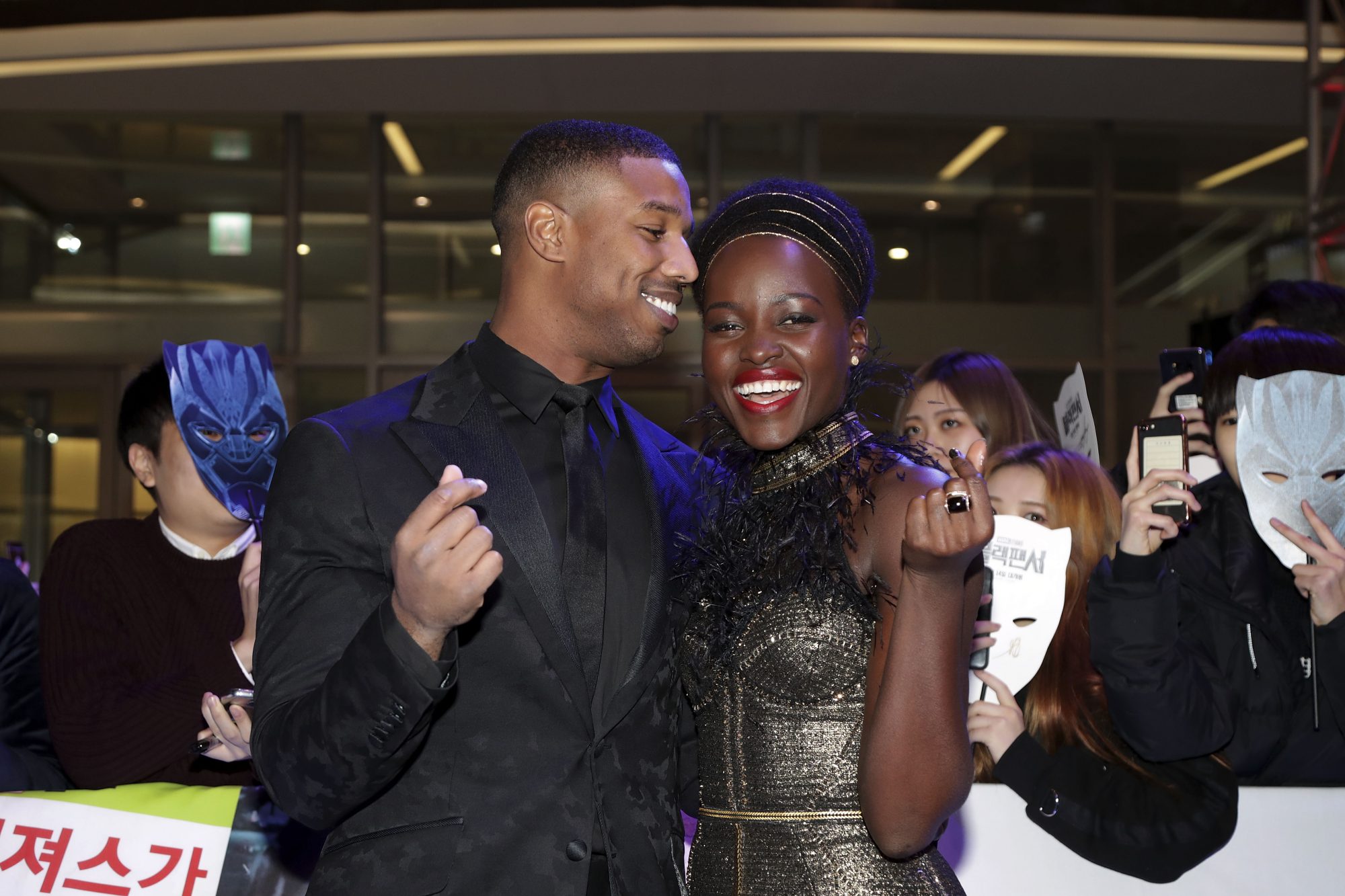 Lupita's iconic birthday post:
https://www.instagram.com/p/Be-9NbMjcsk
Everything happening during the Black Panther Sirius XM Town Hall: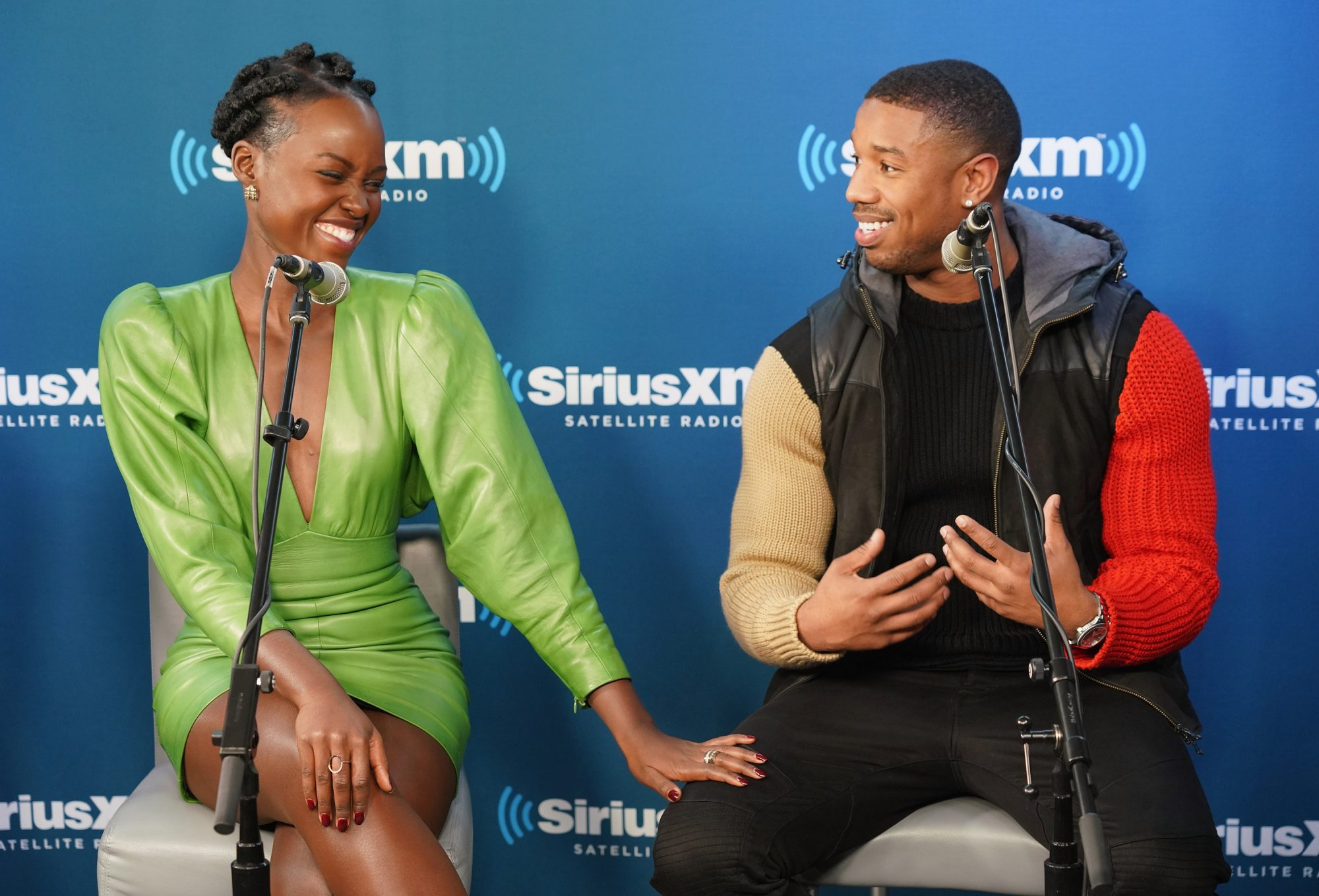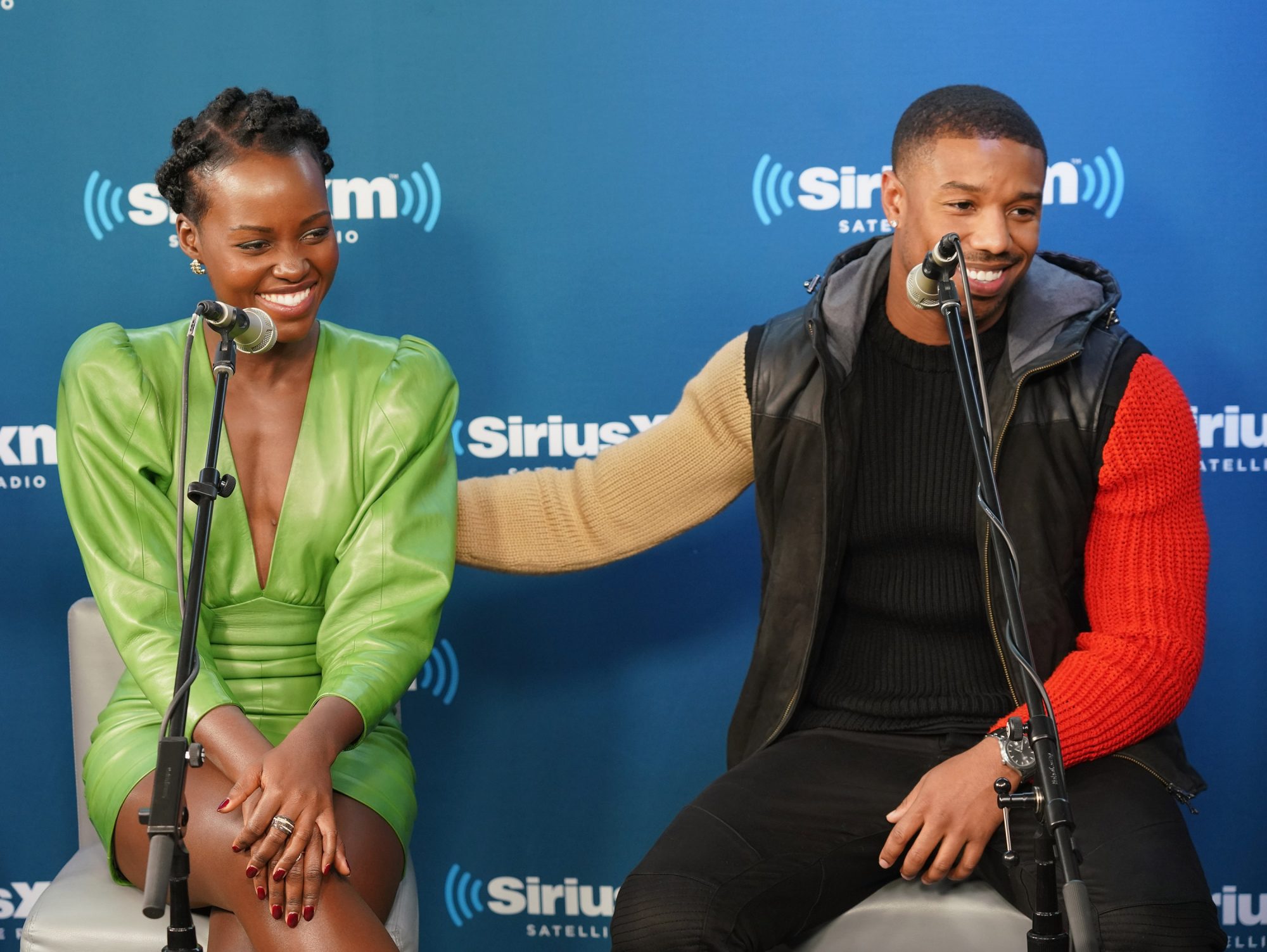 When Michael lifted Lupita to her seat during the Tumblr Q&A like the dutiful knight in shining armor that he is:
When they showed up arm in arm at the European premiere of Black Panther in London looking like actual royalty: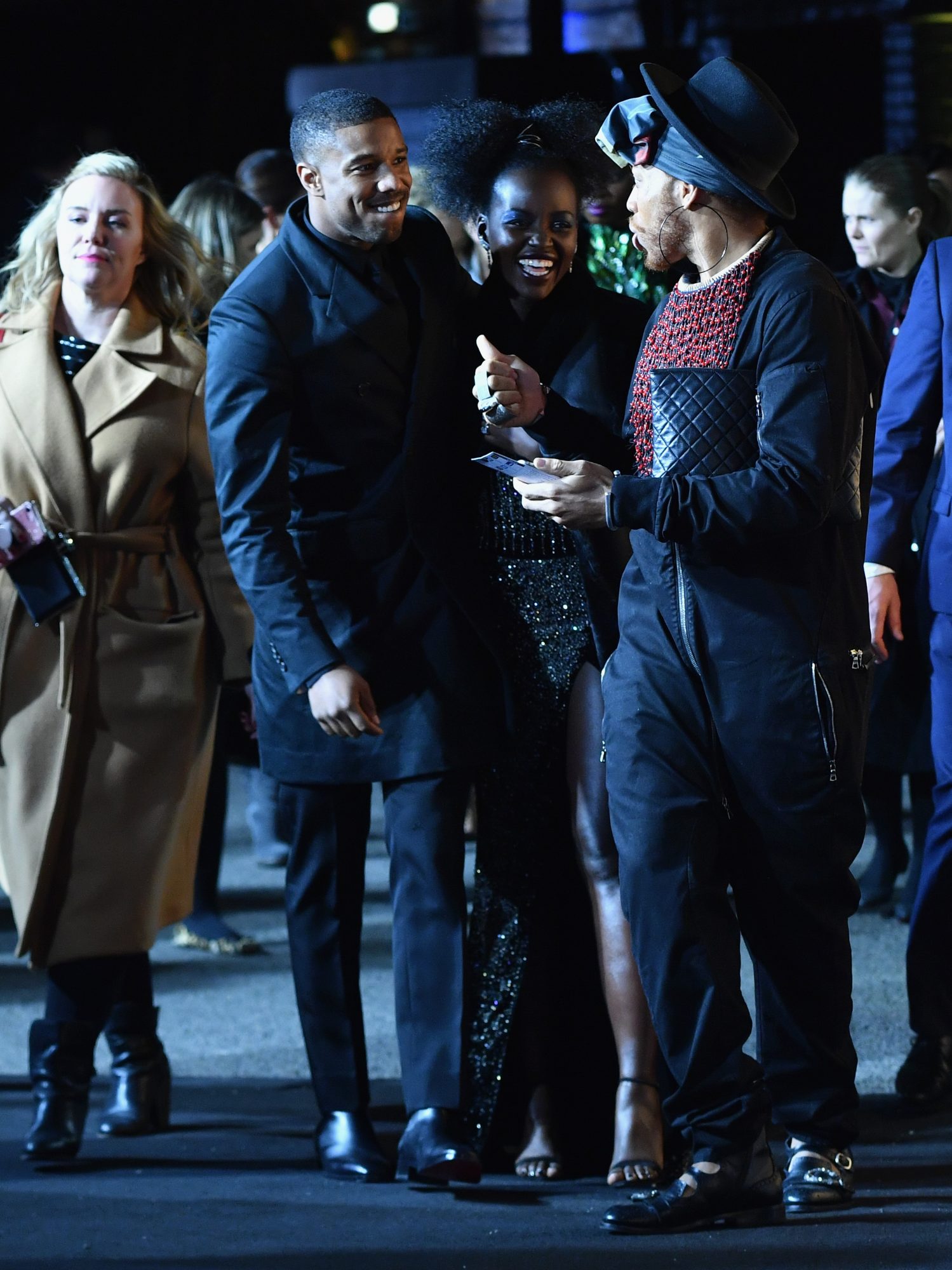 We've talked about how they look at each other, right?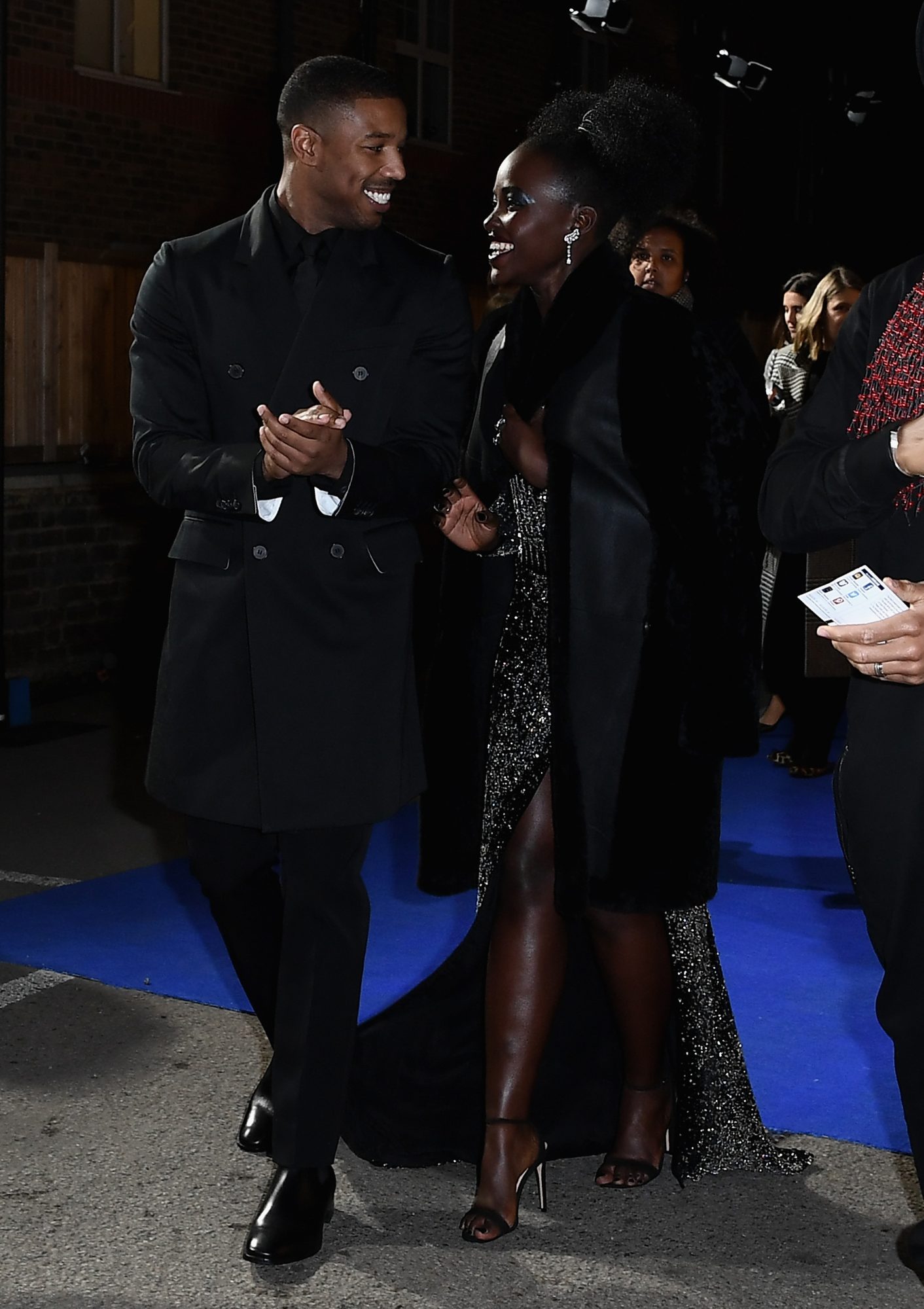 In summary: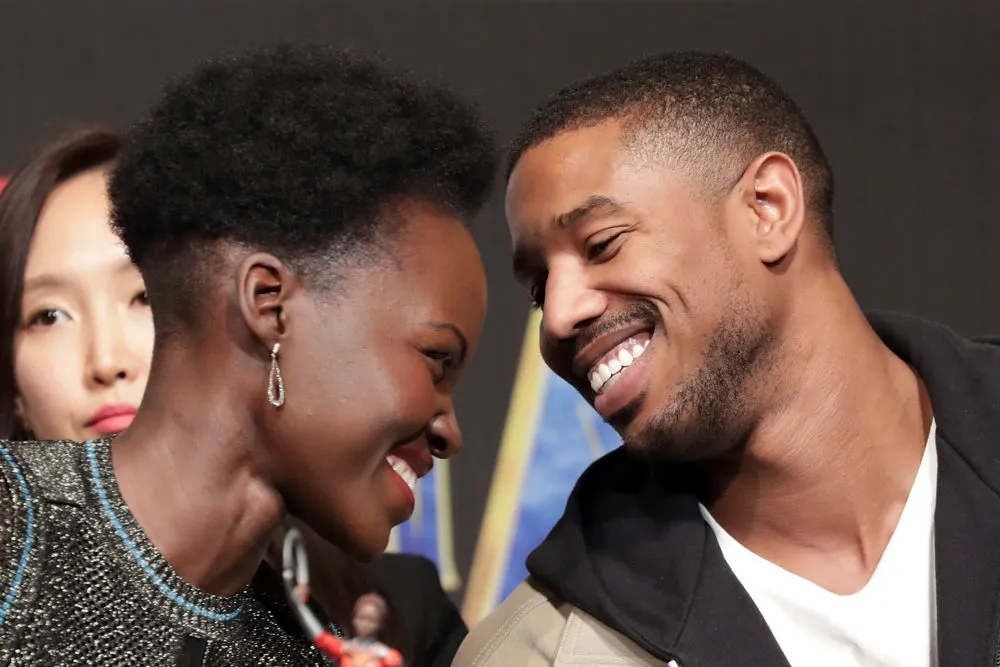 Okay but for real, if they're not together, can someone please cast them as love interests in the next great romantic comedy? Because this ship is officially sailing!