Michael B. Jordan is joining "Black Panther" because dreams come true
Maybe it's because Captain America: Civil War just came out, or because the summer movie blockbuster season is upon us. But right now, we have superheroes on the brain. So when we heard this amazing casting news about Marvel's upcoming movie Black Panther, we totally freaked out.
It's official: Michael B. Jordan is joining the project! His role in the film is still unclear, but according to The Hollywood Reporter, he could very well be playing a villain.
The actor is no stranger to superhero films. He starred as The Human Torch in Fantastic Four last year.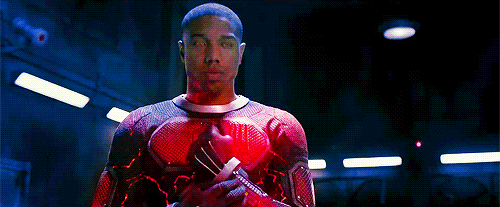 This makes Jordan the second Human Torch (aka Johnny Storm) to make the jump to the MCU as a different character (or presumably as a different character — we don't know who Jordan will be playing in Black Panther yet, but Fox still owns the film rights to the Fantastic Four, so an appearance as the Human Torch seems unlikely). Captain America himself, Chris Evans, played Johnny Storm in two Fantastic Four films back in 2005 and 2007.
Jordan will definitely feel right at home on set. He previously worked with Black Panther's writer and director, Ryan Coogler, on the movie Creed. They've also worked together on an indie film called Fruitvale Station.
Black Panther is about a fictional African nation led by T'Challa, the title character, played by Chadwick Boseman. We just got a first glimpse of him in Civil War.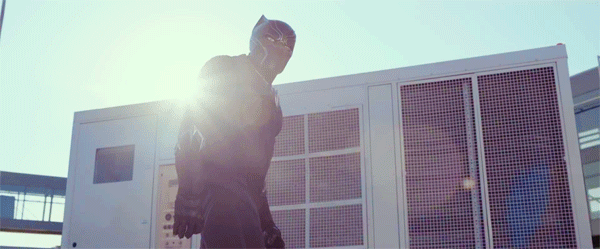 If that wasn't enough, Lupita Nyong'o is also in negotiations to join the cast. The movie is set to start filming early next year, and will release in early 2018. We can't wait!