Mexico has its first ever indigenious female presidential candidate, and YOU GO GIRL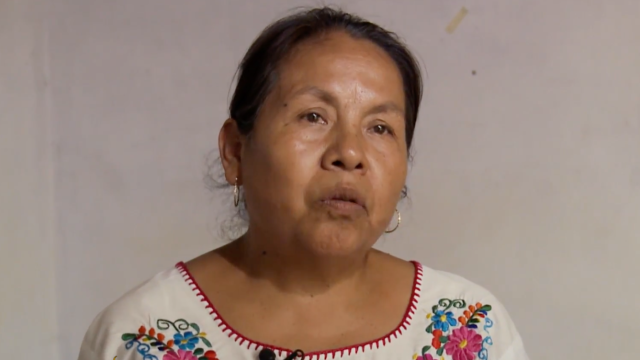 In the midst of Britain's election and the turbulent American political landscape, here at HelloGiggles we like to offer you some love, light, and happiness — especially in any political realm that's available. That's why we're currently crying over the fact that Mexico has its first ever indigenous female presidential candidate. It may have taken a long time, but better late then never, right?
Maria de Jesus Patricio Martinez, also known as Marichuy, was elected by members of the National Indigenous Congress (CNI) as their candidate for the 2018 presidential election.
Marichuy is a Nahua curandera, or healer, from Jalisco, and works with traditional medicine and herbs to help heal her community.
In late May at San Cristóbal de Las Casas, hundreds of delegates representing indigenous communities across Mexico met at the CNI, and named her as their candidate. According to Remezcla, as she accepted the position, she said,
"Our proposal on behalf of the National Indigenous Council and our brothers and sisters of the EZLN who spoke their piece is not to work so much to receive votes, or to sit over there in the malicious [presidential] chair. Rather, our participation is one for life. It is for our organization. It is for the reconstruction of our peoples who have been beaten for years and years. Now we need to find a way to continue existing… Here, those who will be on the front lines are present. They're the 71 representatives, men and women, who will form the Indigenous Council for Government.
https://www.youtube.com/watch?v=_OjqwPUMqUU?feature=oembed
Although she's a candidate, Marichuy is more of a spokesperson. Decisions will be made starting in community and regional assemblies, until they reach the Indigenous Council for Government (CIG). And while we don't know the outcome of the presidential election, we do know that if there's a way to heal the world, it's through women who are already doing the work. We're excited to watch this unfold.