These 9 Mexican candies will make your summer sweeter (and maybe a bit spicy)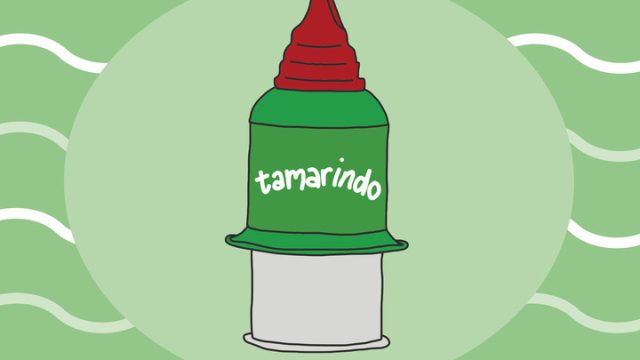 We are never here to shame you and your tastes. Whether that's in terms of candy, fashion, or love, we all have different proclivities. But variety is the spice of life, which is why we're here to share some new sweet treats that could your taste buds happy. Courtesy of Mexico, these candies have a range of flavor — from sweet watermelon and mango to spicy-ish chili powder, that will leave you feeling warm inside.
Whether you're a candy lover, or just want to taste something new, these 9 Mexican candies are meant for you.
1Duvalin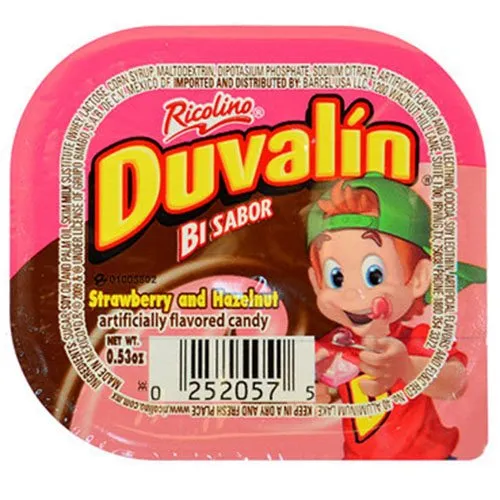 Like the Kinder Egg of Mexico, Duvalin is a cream that comes in three flavors (hazelnut, strawberry, and vanilla) and is eaten with a small spoon. Think of it like a Nutella-pudding hybrid that you don't have to be embarrassed about eating with a spoon. And since each pack also contains vanilla cream, you can mix it all together for a special, one-of-a-kind concoction.
2Vero Mango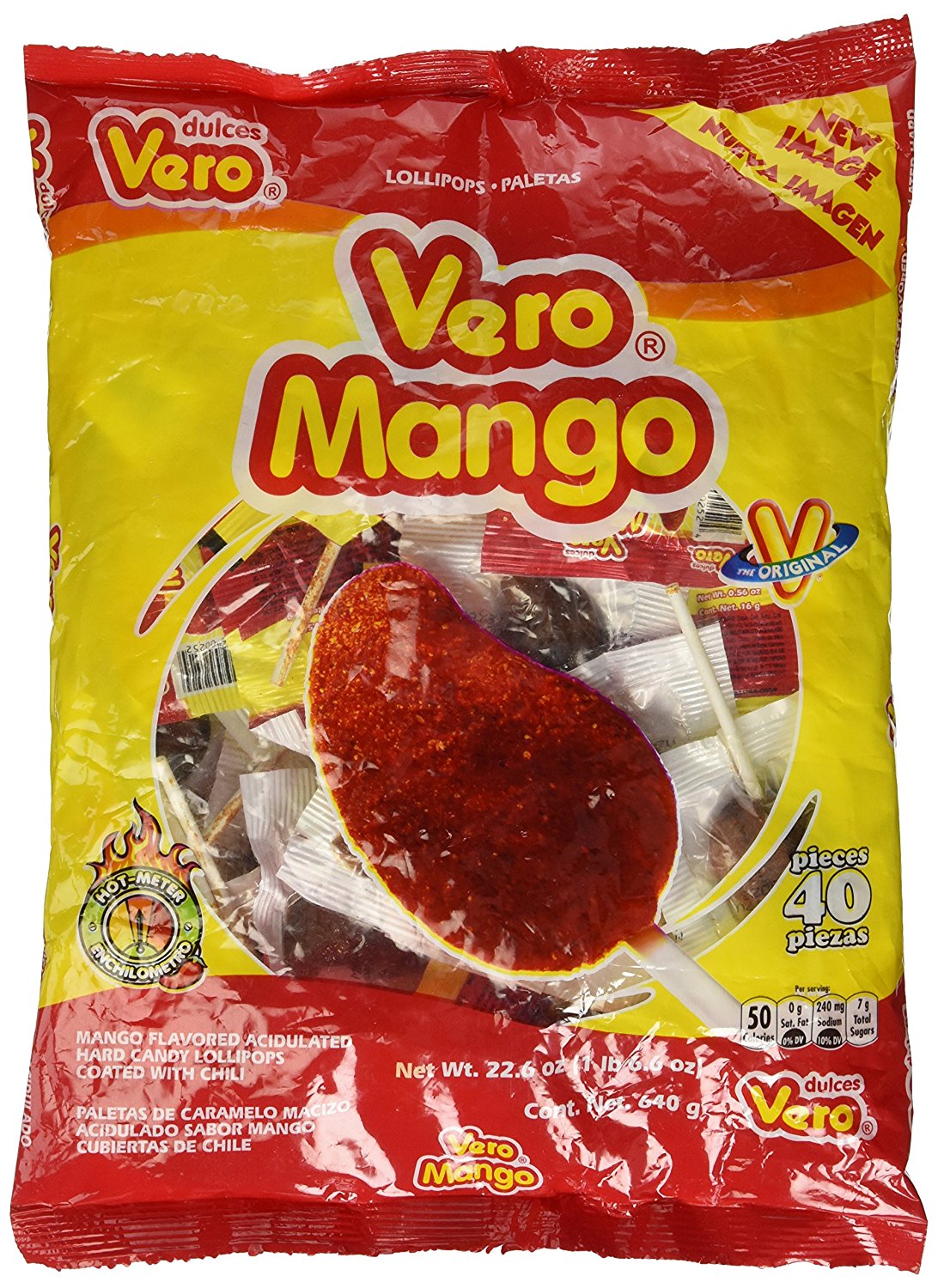 Perhaps one of the most quintessentially Mexican candies, Vero Mango are mango lollipops…coated in chili powder. In Mexico, it's customary to eat fruit with lime and chili powder, so it makes sense that the sentiment carried over into the candy aisle. Lick the salty chili powder until you reach the sweet mango center, and then get back to us. You'll be hooked in no time.
3Aldama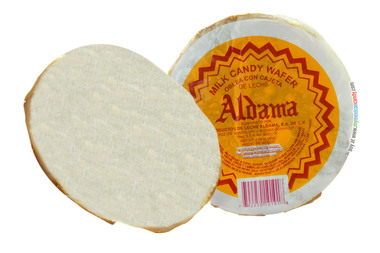 If you're more of a cookie person, than fear not. Aldamas straddle the line between cookie and candy, thanks to their wafer exterior. Oh, but the inside? Well, that's just full of milky, caramely goodness. Kinda crunchy and super satisfying, this is sure to convert any cookie connoisseur.
4Pelon Pelo Rico
One of the stranger candies on this list, Pelon Pelo Rico is kind of like the Mexican version of a Ring Pop. You know, one of those candies that kind of just tastes like sugar but is super fun to eat, and also #aesthetic. For these babies, you squeeze the bottle and tamarind flavored "gel" comes out of the top like hair or worms. But it's not as weird as it sounds…promise.
5Vero Rebanaditas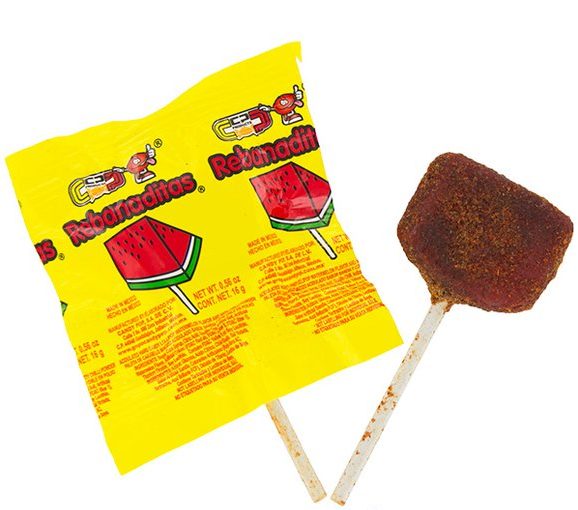 So we already have the mango version of these on this list, but we're adding the watermelon version, aka Vero Rebanadita, because they're just that good. Chili powder tops a watermelon-flavored lollipop for a delicious and vaguely confusing mix of flavors. Served best outside with the sun kissing your cheeks.
6Canel's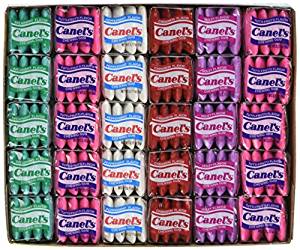 Technically not a candy, Canel's is actually a chewing gum, one that almost every Mexican child probably knows by the name of "chicle." Although these don't really pack that much punch in terms of flavor, they're so pretty to look at and they're super nostalgic, which makes them worth it.
7Bubu Lubu

Marshmallow lovers, rejoice. This marshmallow and strawberry dessert is covered in chocolate to satisfy all your cravings. Bubu Lubu is that one candy we can eat over and over again. If you like your chocolate with a side of fruit and vanilla, then you're welcome, we've just found your perfect match.
8Bandera De Coco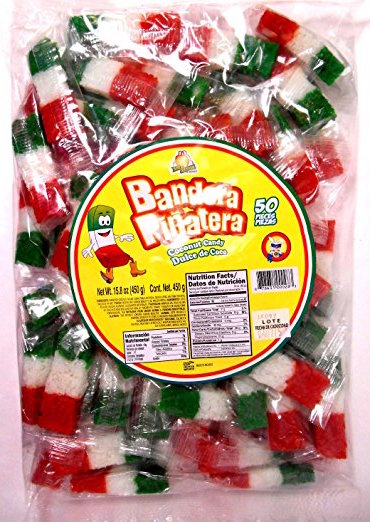 Coconut lovers, we got you covered. If you want a multicolored treat that melts in your mouth, then you'll love Bandera De Coco. Bandera means flag in Mexico, which makes sense, since these candies feature the same stripes as the Mexican bandera. Andale to that!
9Lucas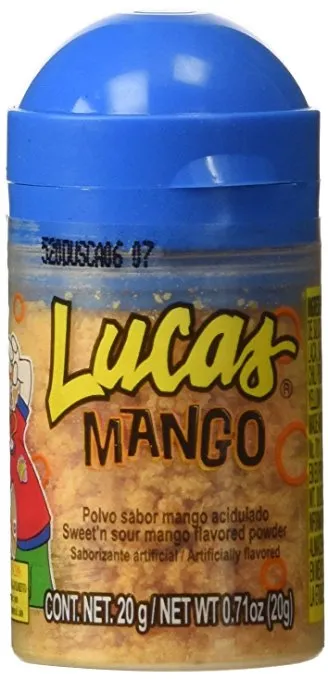 Last but not least in this list is the strange, strange candy that is Lucas. Coming in a variety of flavors, like mango, cherry and watermelon, this delicious treat is actually just flavored powder that you scoop into your mouth. And of course it's flavored with chili powder, so you can also sprinkle it on whatever you desire.
No matter what candy you pick up, we hope you find a new favorite that will help make your summer that much sweeter.