MeUndies' new dog clothing line lets you be twins with your fur son
Dog owners, have we got some great news for you. If you've ever wondered to yourself how you can get even closer to your beloved pup (and let's be honest, who hasn't?), MeUndies has come through with a solution. One step below starting to look like your dog (or is it the dog that starts to look like its owner?), the brand has released the BuddyBands collection, a line of loungewear, underwear, and accessories, for you and your dog.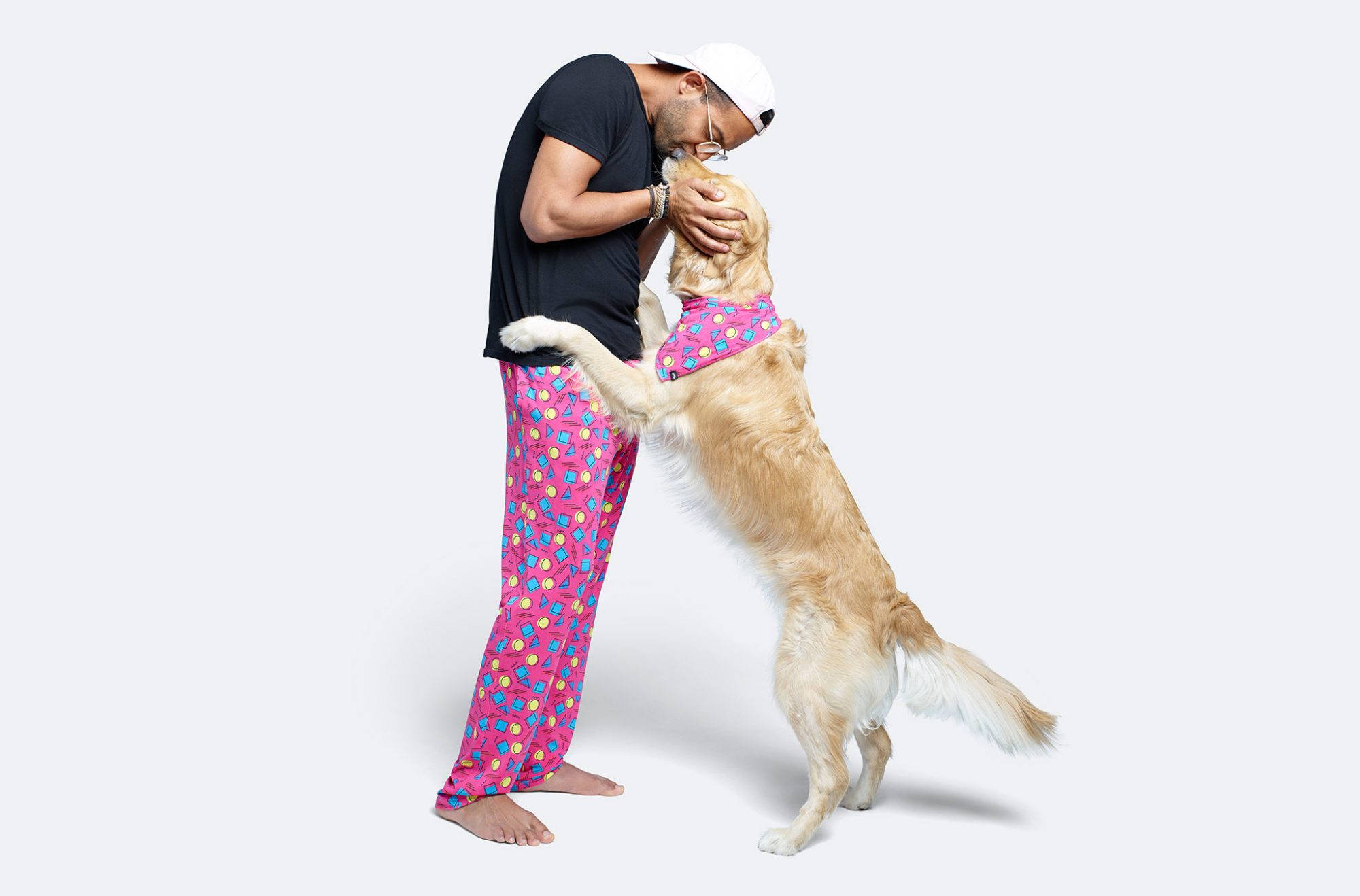 The line, which we never knew we needed until this very moment, features pajama sets, socks, underwear, and bandana neckties (the latter for the dog) in matching colors and prints.
And better yet, a portion of the proceeds go toward a great cause. "BuddyBands give you the chance to match your most loyal of buds," writes MeUndies on Instagram. "Limited quantities in your favorite colors and prints available. For every BuddyBand sold, we'll donate $1 to Angel City Pit Bulls, an organization dedicated to creating a better future for Pit Bulls."
Shop the collection at MeUndies.com. Now go forth and bond with your favorite furry pal this weekend.