This metallic lipgloss tutorial is crazy hypnotic
When it comes to metallic lip colors, it doesn't matter whether you prefer your lips with a glossy finish or a matte one. You can get either, or you can do both, or you can give yourself the illusion of both. That's the best thing about metallic finishes. The way they reflect light and add dimension to your lips is incredibly mesmerizing, and we found a tutorial to prove it.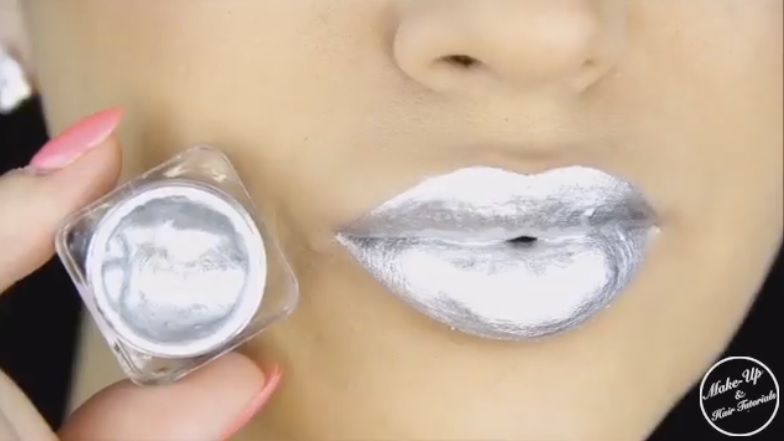 Makeup artist and Instagram beauty guru Ashley Rosales posts tons of swatches on her feed, but the ones where she utilizes a metallic lip product have us ditching our daily to-do lists so we can watch on loop.
https://www.facebook.com/plugins/video.php?href=https%3A%2F%2Fwww.facebook.com%2Fthewomansworld74%2Fvideos%2Fvb.596070177228812%2F599421930226970%2F%3Ftype%3D3&show_text=0&width=560
She is actually using something called a Lip Composite, which is a trademark product by Who Is She Cosmetics that's a "composite" that's part lipstick, part lip gloss, and part lip stain. Regardless of what it is, the thick whipped consistency basically makes Rosales' makeup application look like actual fine art (which it is, TBH). She also uses one of the newer oval-shaped ergonomically designed brushes instead of a traditional lip brush, which we have to admit, helps make this beauty video stand out.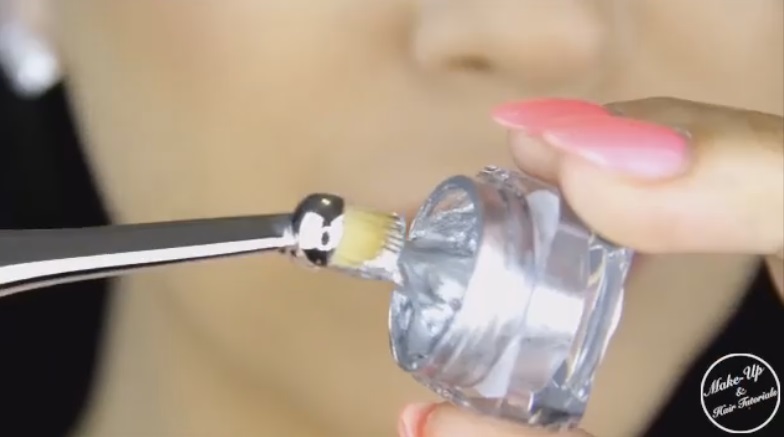 However, you can use any metallic gloss or lipstick to achieve a metallic finish. If you don't own any, you can DIY some by mixing your favorite lip color with an illuminating powder or liquid, such as your highlighter. It might not look as awesomely space age as the lips above, but it's a great jumping off point.