Metallic bombers are the trend to try if you want to feel like a literal star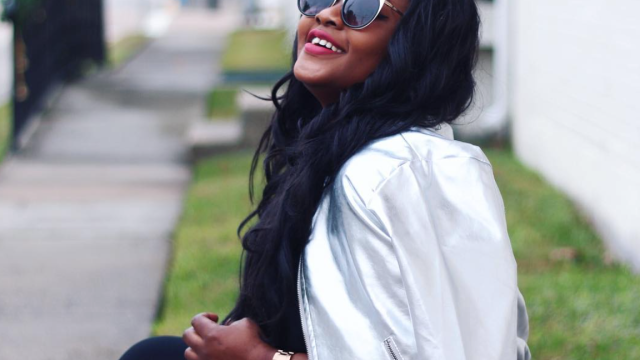 In the age of Aquarius, it only makes sense that our sartorial leanings are skewed towards everything futuristic. As we draw closer to what feels like a dystopia, we must prepare our closets and wear our glamorous armor, literally. Thankfully this doesn't have be camo, or a body shield, instead we can choose to drape ourselves in something way more fun. Say hello to your new favorite statement piece — the metallic bomber.
https://www.instagram.com/p/BOllzIblYDj
To change the world, we must find a spark, and everything about this trend is sparkly. Because honestly,  how can you not be motivated to be seen when you're wearing something so beautiful and loud? Metallic pieces were seen all over the Spring/Summer 2017 runway, at major houses like Saint Laurent, Isabel Marant and Kenzo and according to Fall/Winter 2017/2018 shows, the trend isn't going anywhere. Don't take our word for it, this Saint Laurent quilted metallic bomber is sold out in every size.
Bomber, $45, Calico
The best part about this trend is that it's so easy. Seriously. A jacket like this speaks for itself, so you can literally put zero effort in and still reap maximum rewards. You can dress the piece down with an all black ensemble, think plenty of patent and leather for some extra extra-terrestrial vibes, or you can dress it up with a party dress elevating the Jetsons-esque aesthetic. Or  go full Fifth Element and wear the piece with every other metallic thing you own.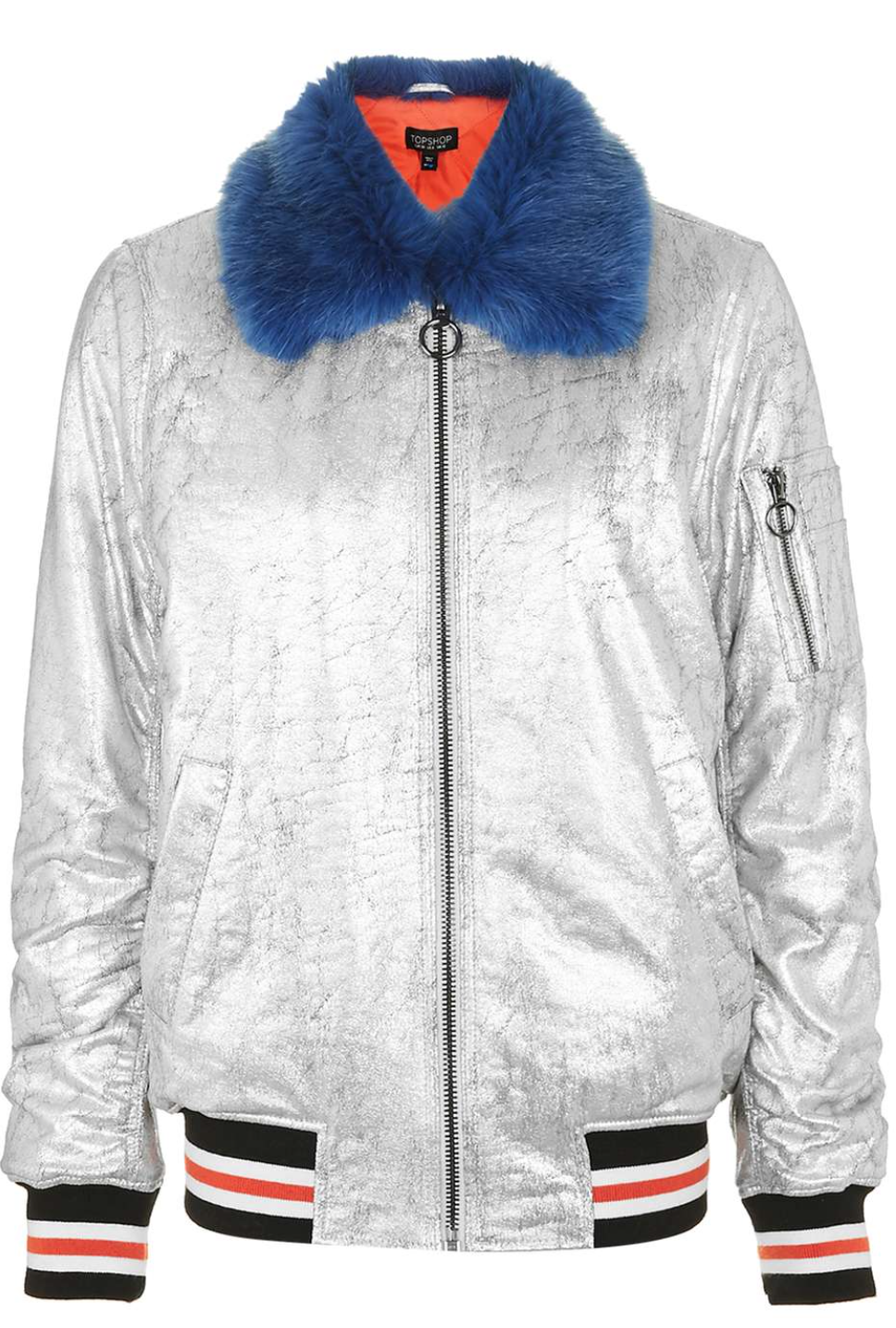 Bomber, $140, Topshop
Thankfully you don't need a Saint Laurent budget to get the look. We've rounded up the coolest bomber jackets to light your metallic fire.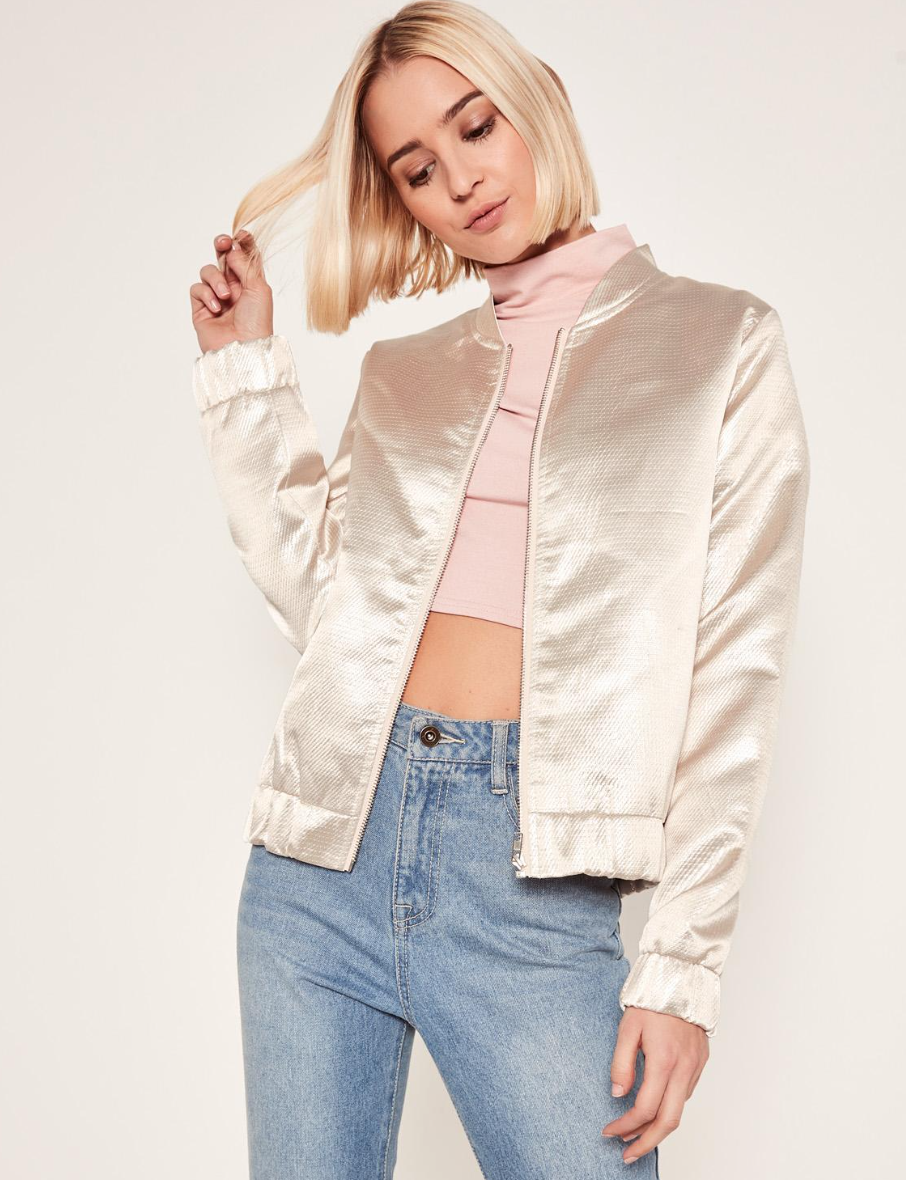 Bomber, $27, Missguided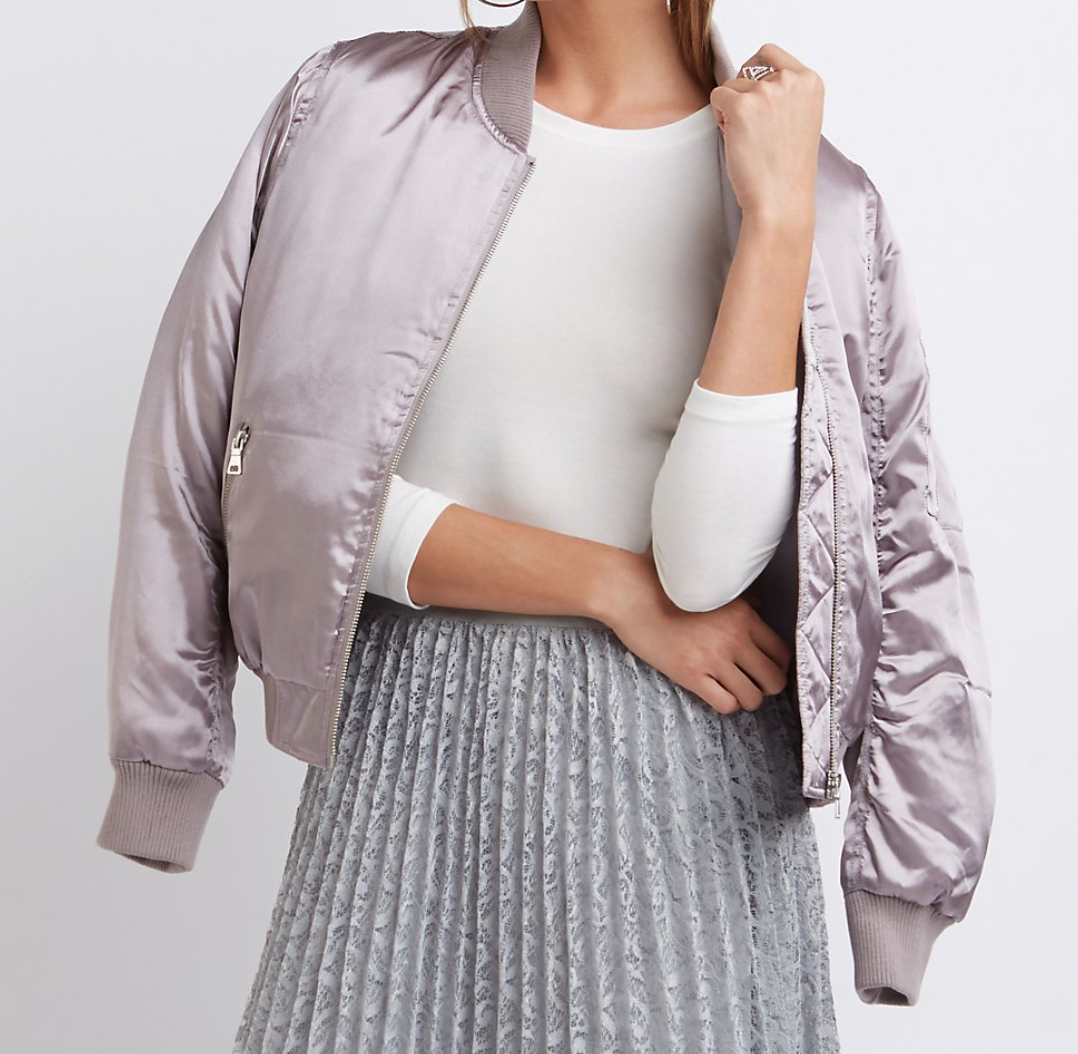 Satin bomber, $18, Charlotte Russe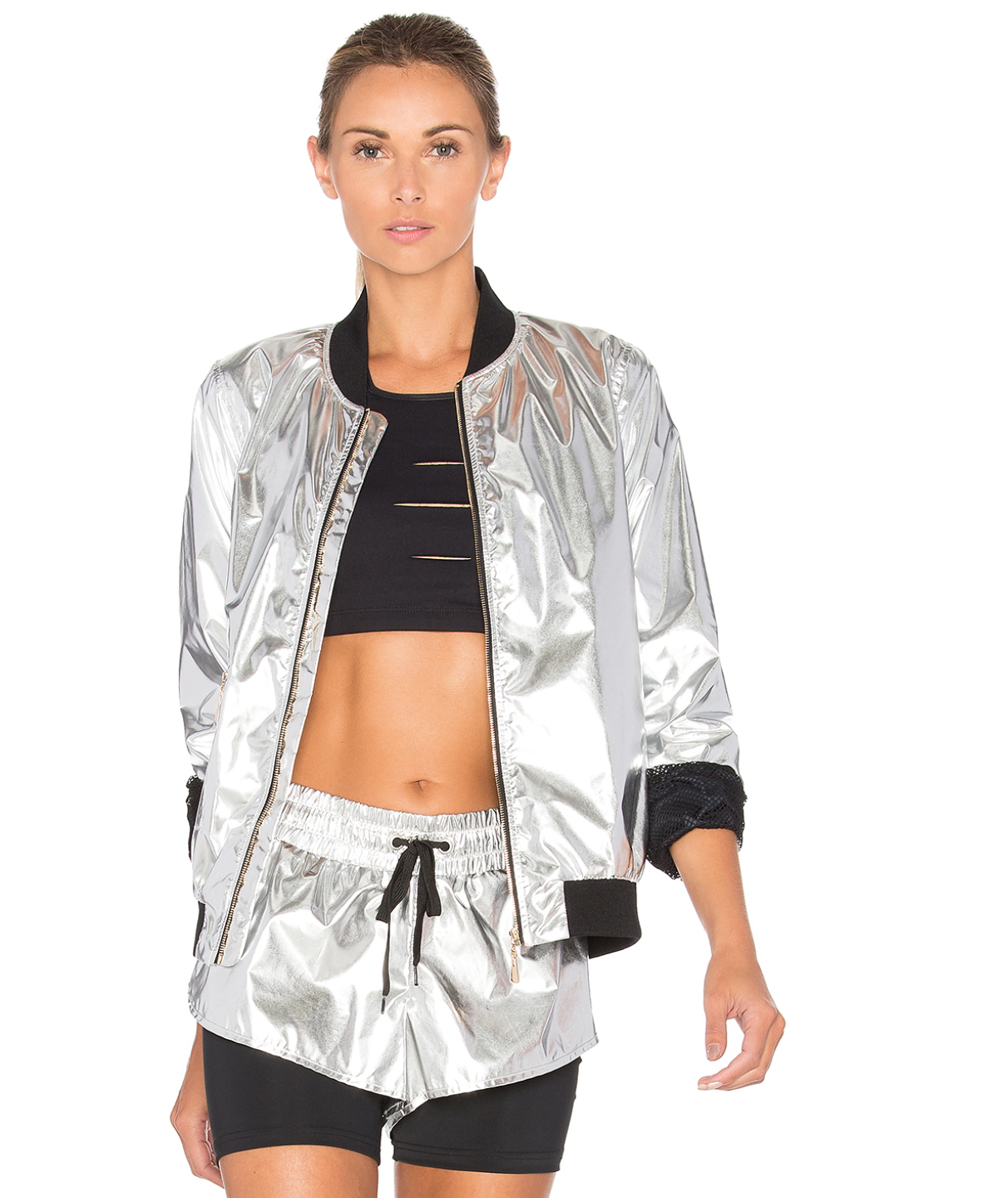 Bomber, $72, Revolve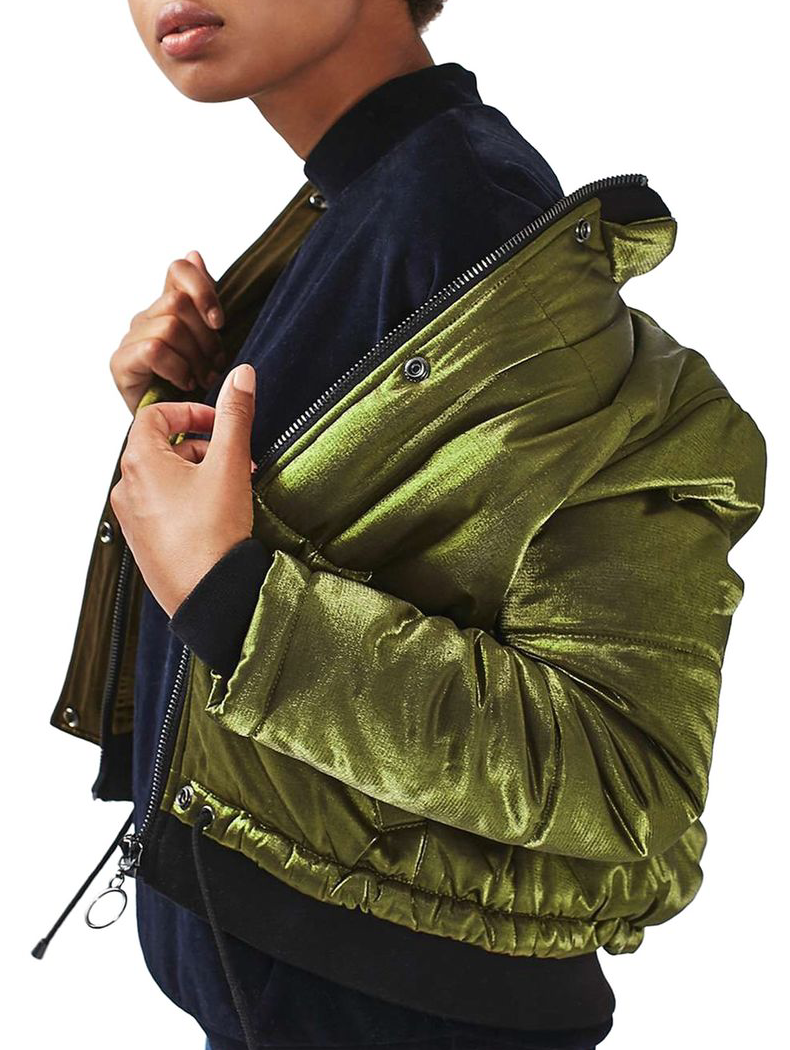 Lurex jacket, $65, Nordstrom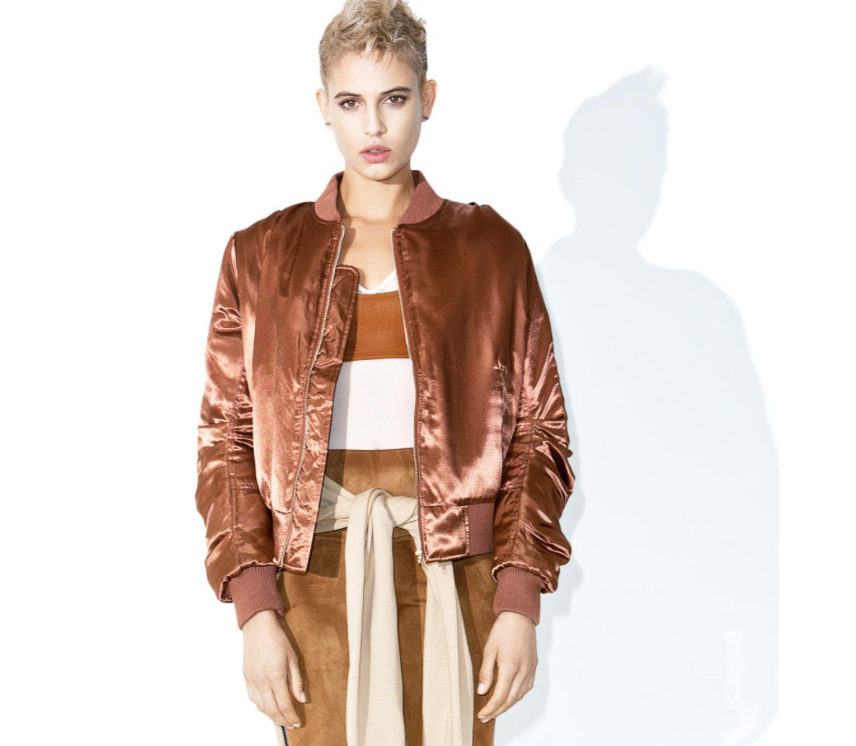 Bomber, $33, Dolls Kill