Sophie Turner looks like Dany during Season 3 of "Game of Thrones" on the Met Gala red carpet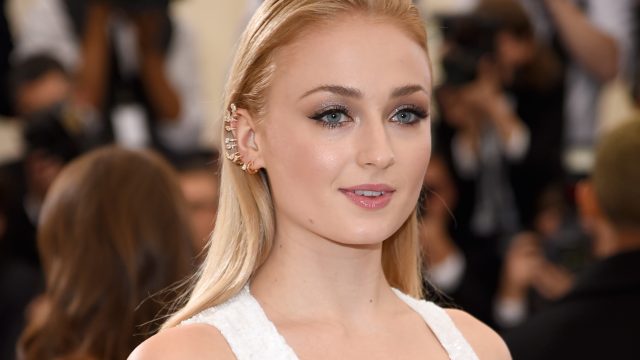 While it's not a spoiler, it's most definitely a throwback to Game of Thrones. Sophie Turner showed up on the Met Gala red carpet with long, blonde hair and just enough gold embellishments on her dress to really give off some "mother of dragon" vibes.
The theme of this year's gala is a retrospective of Rei Kawakubo's fashion design, including her label, Comme des Garçons. The dress code: avant garde. We're seeing lots and lots of red on the red carpet (no pun intended), but Sophie went for for a softer look, with a white dress and a black floral pattern. And, the GOLD!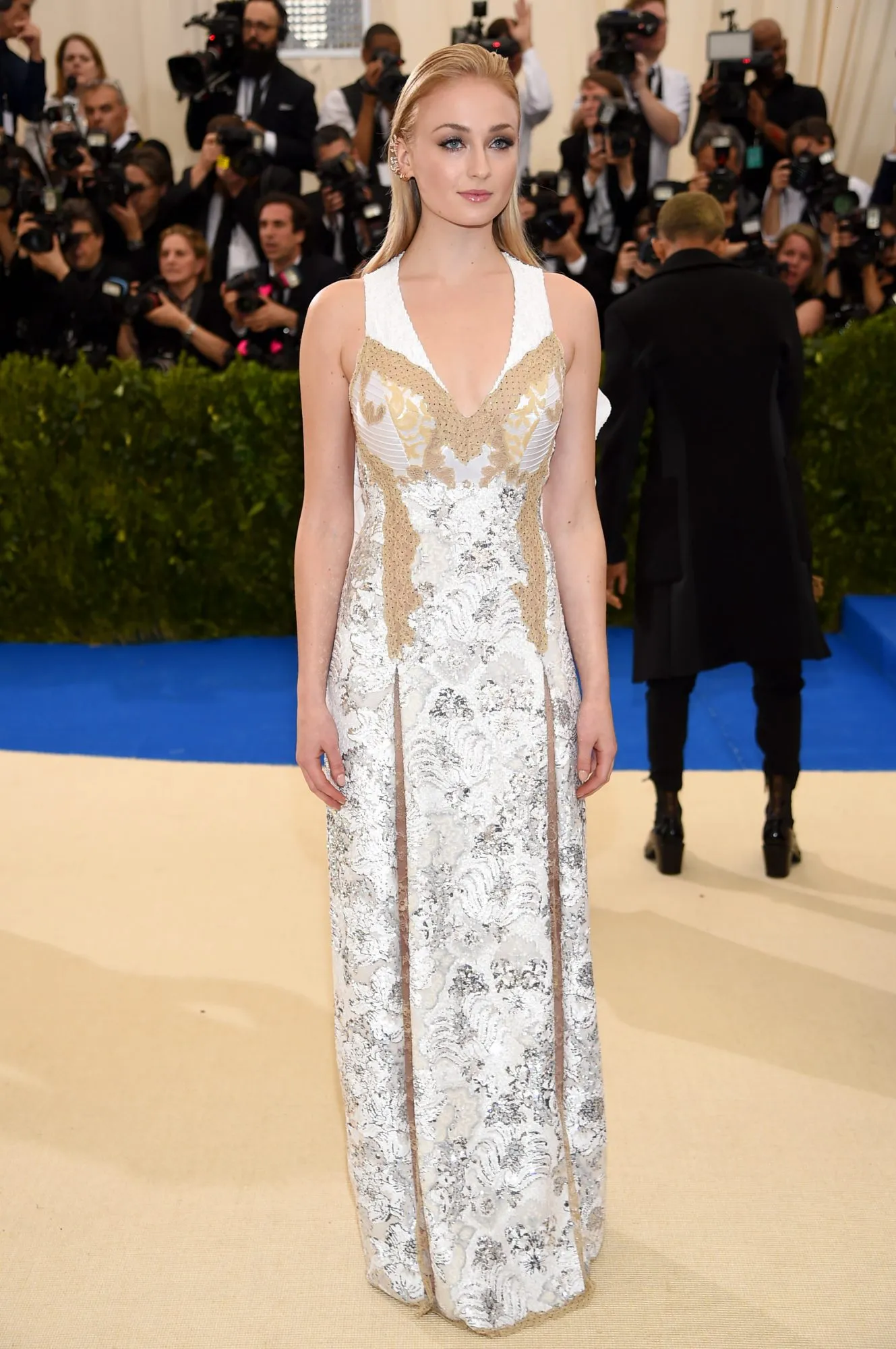 Her dress is Louis Vuitton, and according to Vogue, it's actually a white lace dress, designed by Nicolas Ghesquière. No word yet on her shoes or jewelry, but stay tuned.
Also, let's take a hot sec and talk about the semi-tail, semi-cape that Sophie is rocking in the back. It looks like she's about to sprout wings and fly away. From the back, she looks more like her X-Men character, Phoenix, than Dany. But we'll take whatever strong, powerful woman she wants to be.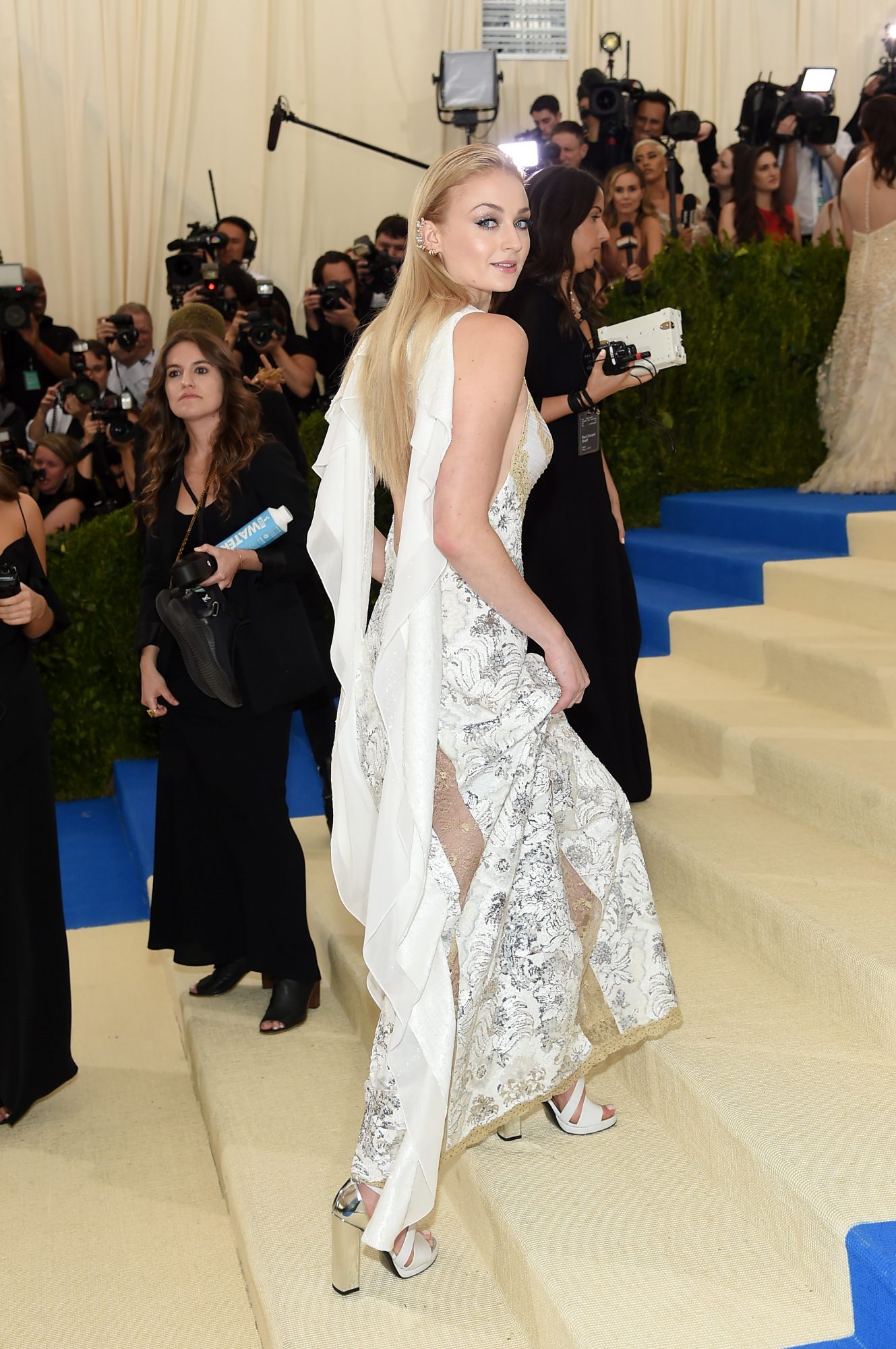 While the two haven't been photographed together on the carpet yet, Sophie's at the gala with her current bae, Joe Jonas. He is not wearing white and gold, but rather a deep burgundy pinstripe suit.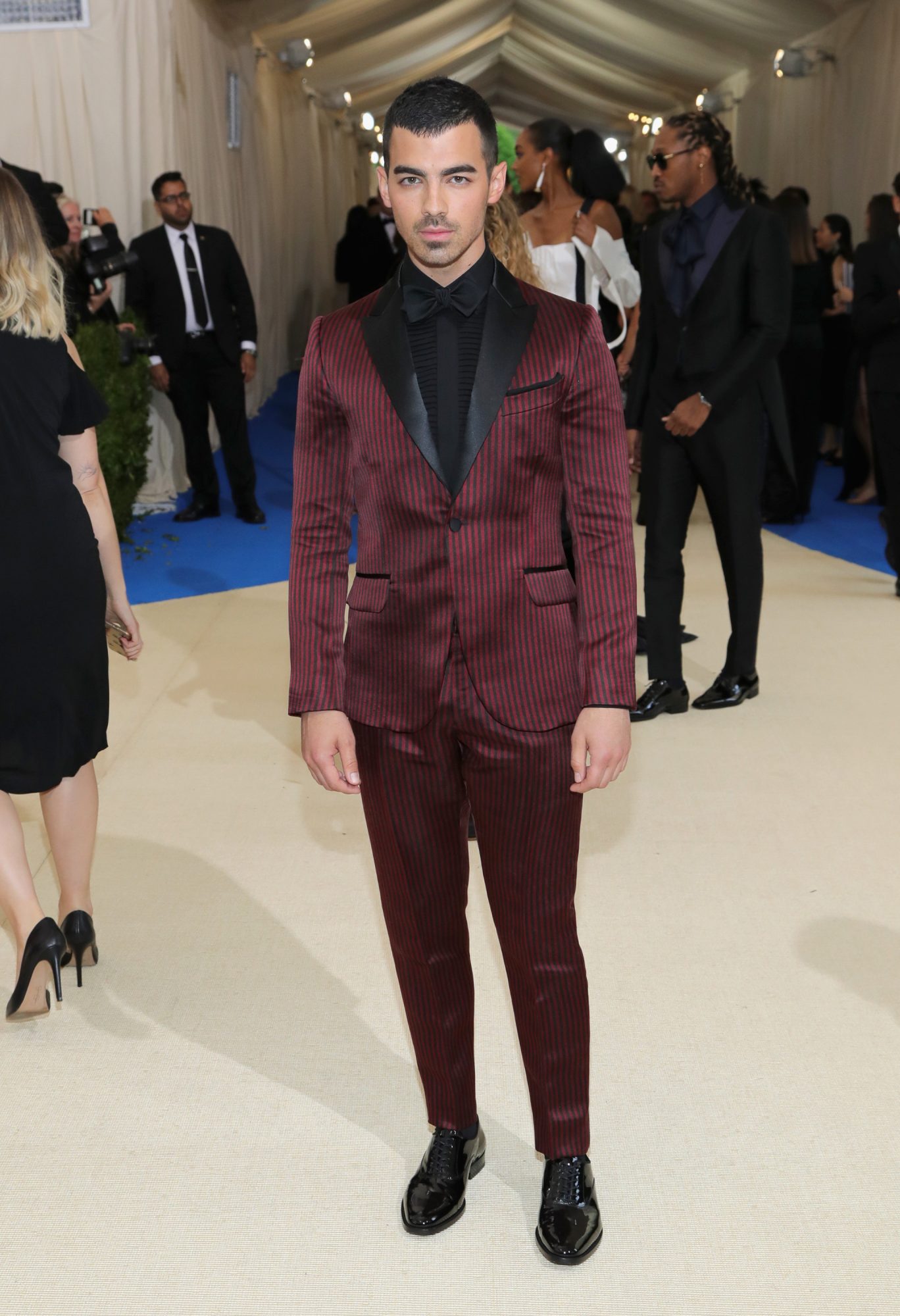 You can check out the rest of HelloGiggles's Met Gala coverage right here.