Priyanka Chopra *almost* looks like Carmen Sandiego at the Met Gala
Reboots of our favorite '90s educational cartoons are so in right now, and Priyanka Chopra just took that idea to the next level on the Met Gala red carpet. The star of Quantico and the upcoming Baywatch movie showed up to the annual event wearing what appears to be a very long and fancy beige trench coat.
But, like a trench coat we'd see our favorite international thief, Carmen Sandiego, wear in her prime. Hide all national treasures you want to keep secure because there's a high chance Priyanka could fit them into her coat's giant train.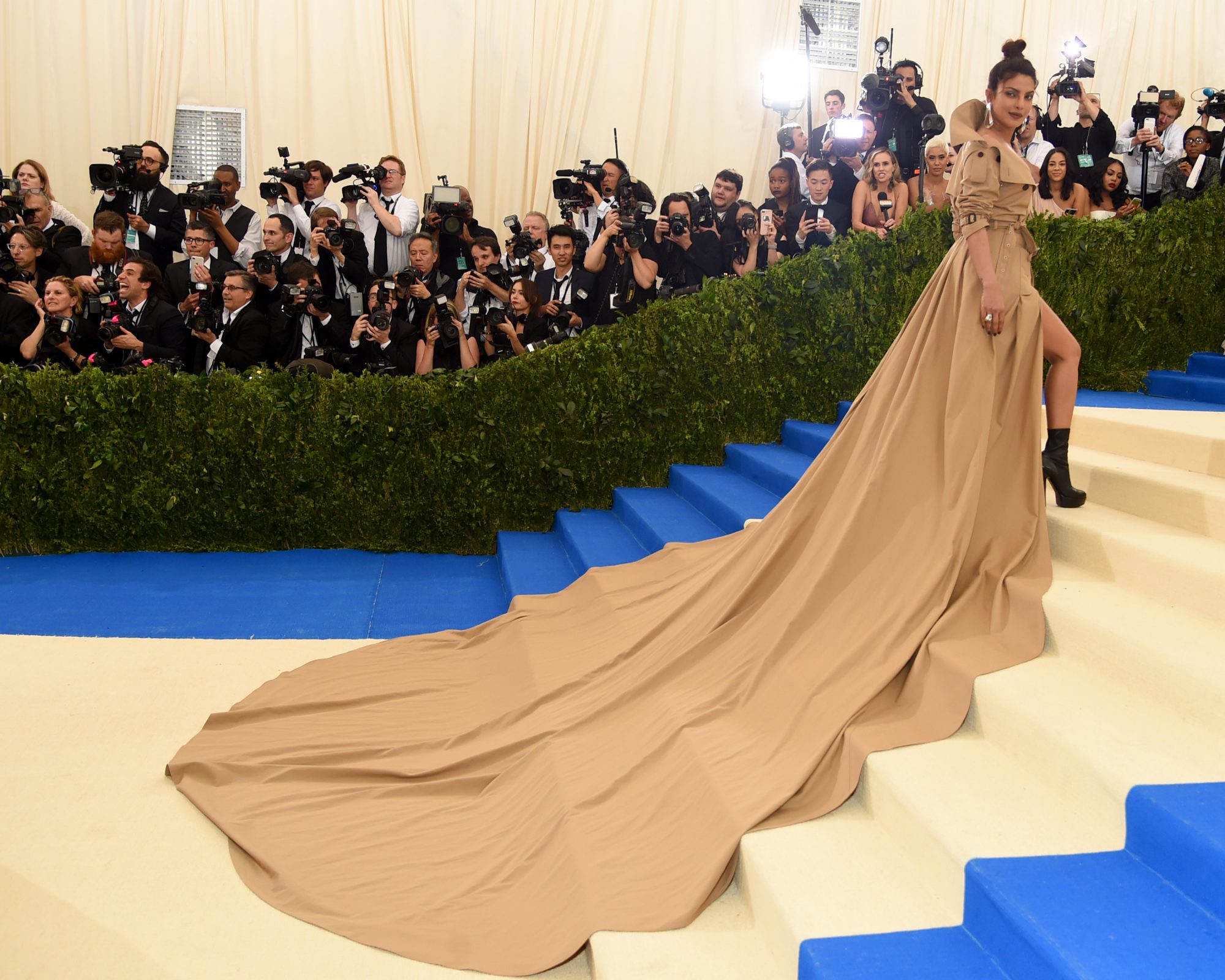 According to Vogue, Priyanka's dress is, in fact, simply a trench coat gown, designed by Ralph Lauren. She looks absolutely *stunning* in it, and we're thinking about throwing on our own trench coat next time we need to hit the red carpet.
But, we can't help but wonder, just how difficult is it to maneuver around in that thing?? Like, how is she going to sit? How does she go in and out of the bathroom? This is a serious question.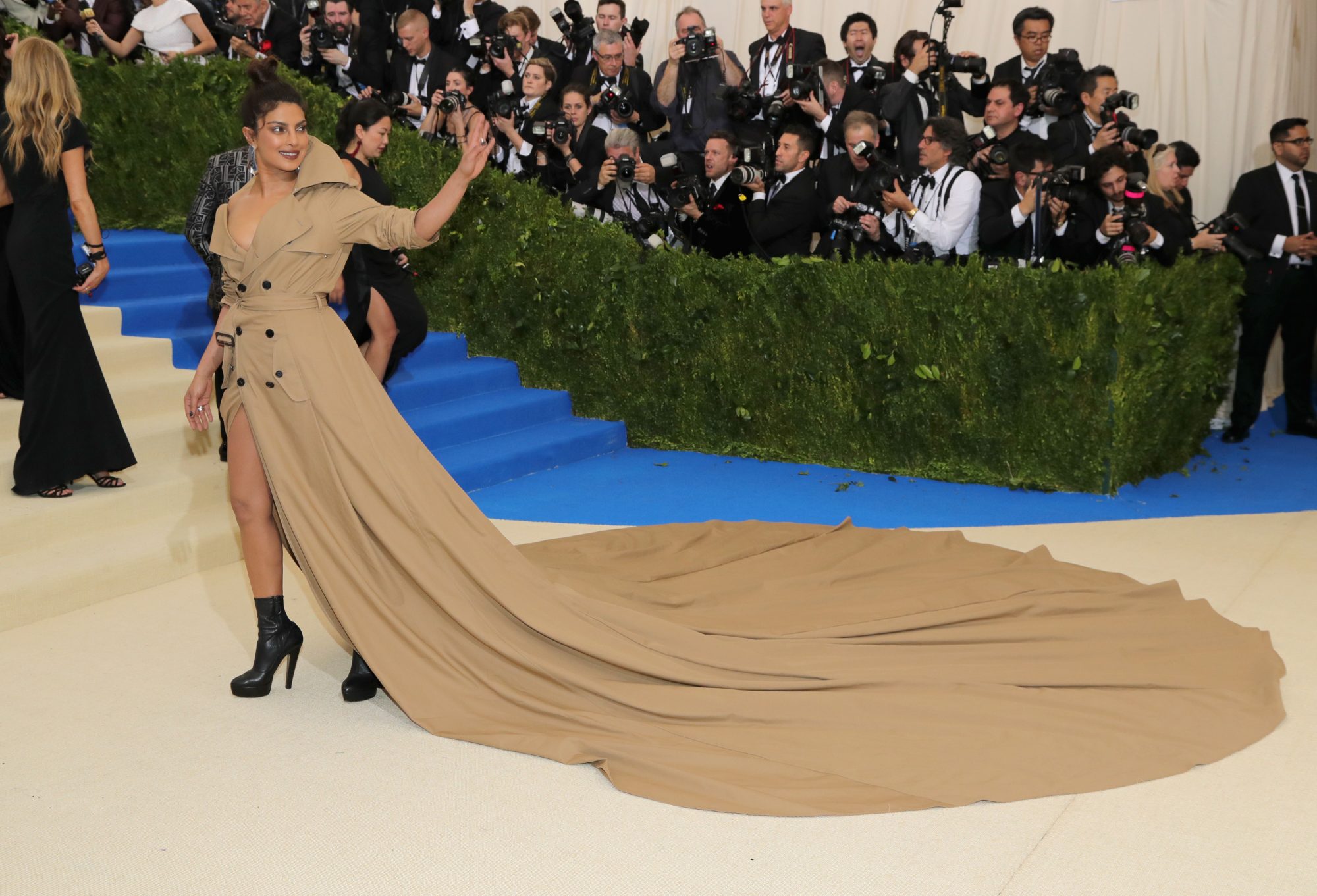 Even Nick Jonas is like, "That is a very long train, Priyanka."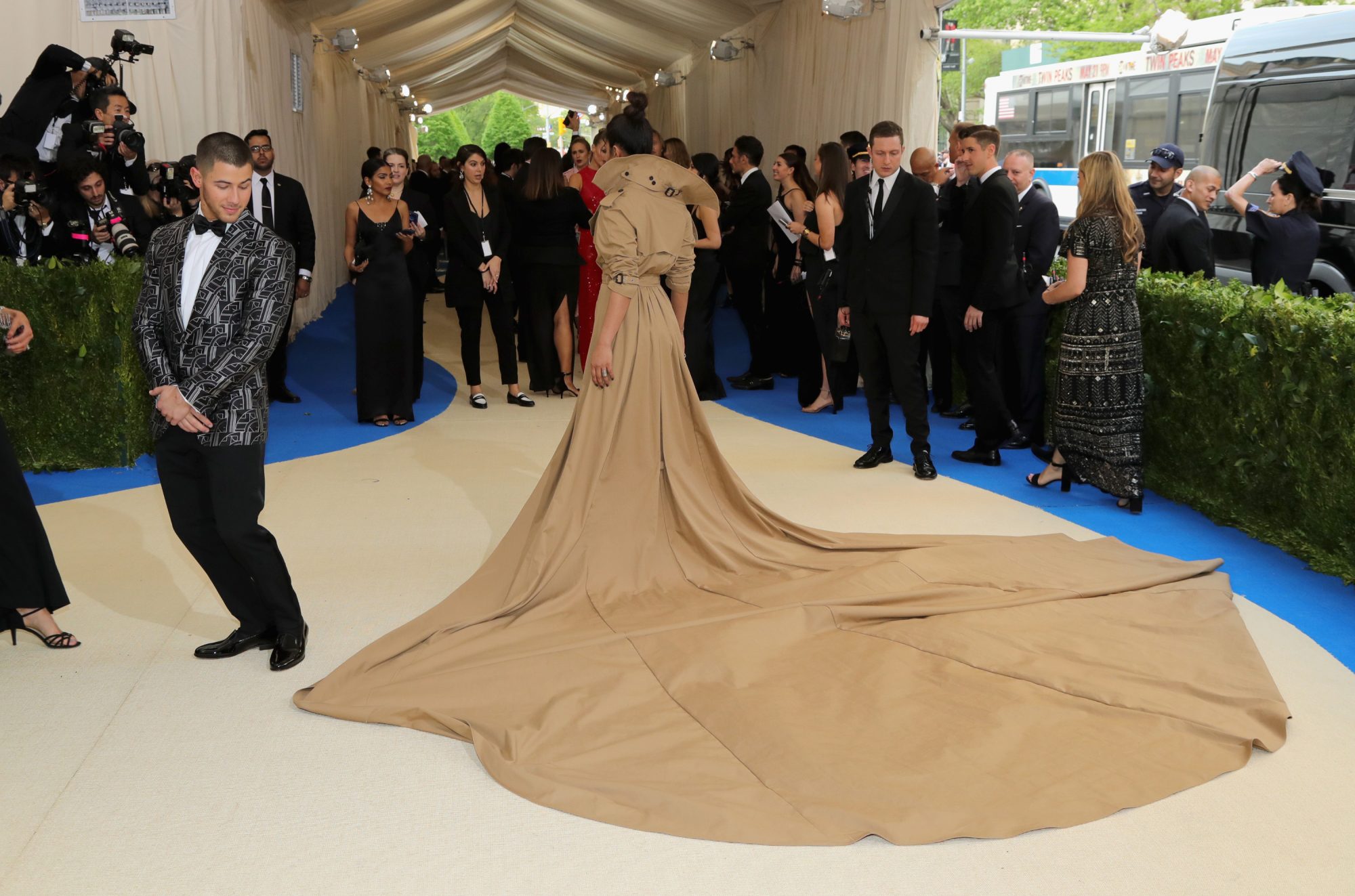 And, yes, Priyanka needs a little bit of help maneuvering around.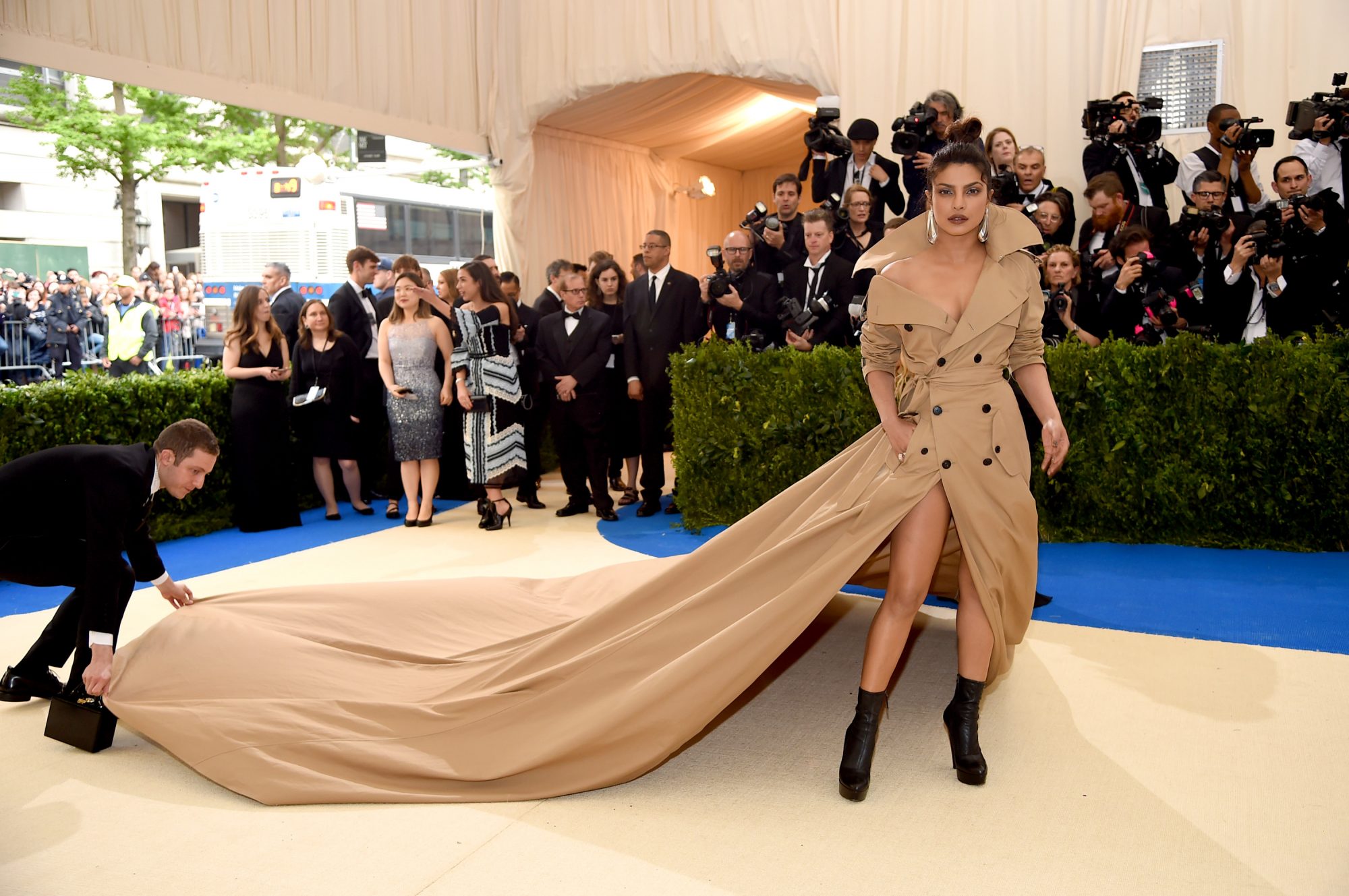 For more looks from the 2017 Met Gala, check out the rest of HelloGiggles' coverage right here.