Your fave celebs' Met Gala debuts will make you feel deeply nostalgic for the mid-aughts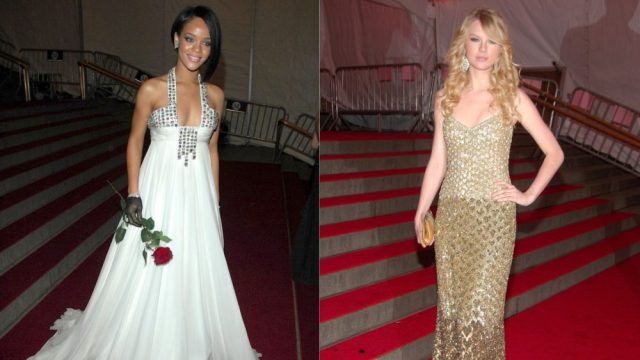 It's sometimes referred to as the fashion Oscars or the Super Bowl of fashion, and anybody who's anybody will be there tonight — yes, we're talking about the 2018 Met Gala. Tonight, May 7th, 2018 — Met Gala attendees will traipse up the iconic stairs of the Metropolitan Museum of Art highlighting the night's theme, "Heavenly Bodies: Fashion and the Catholic Imagination," through their wardrobe. Famous faces expected to attend tonight include a cross-section of popstars, insta-models, cool kids, influencers, and Kardashian-Jenners.
As we look forward to the fashion and other chic antics to come later this evening, what about the Met Galas of years past? The Met Gala itself began in 1946, but we're talking about recent Met Ball history. Did you know Taylor Swift first attended the Met Gala when she was just 18 years old? When did Beyoncé make her Met debut, and what did she wear? Was Rihanna always the Met Gala's best-dressed attendee (reader, she was not).
In no particular order, here are some of our faves during their first-ever, now delightfully nostalgic, Met Gala appearances.
Rihanna wore white and carried a single rose at the 2007 fete.
Sarah Jessica Parker worked the 2006 theme, "AngloMania: Tradition and Transgression in British Fashion."
Taylor Swift made her Met Ball debut in 2008 when she was only 18 years old.
Beyoncé made an under-the-radar appearance in 2008 in a strapless pale pink gown.
Mary-Kate and Ashley Olsen appeared in 2005 before their goth-chic phase began.
Serena Williams reminded us how much we all used to adore our early-aughts mini handbags at the 2004 Met Gala.
Emma Stone stepped on the Met scene in 2009 in a colorful little frock.
Blake Lively was at the height of Gossip Girl fame when she attended the 2008 Met Gala with then-boyfriend and co-star Penn Badgley.
Jennifer Lopez bundled up for a chillier Met Gala in 2004.
Leighton Meester was serving up all sorts of fashun in 2009.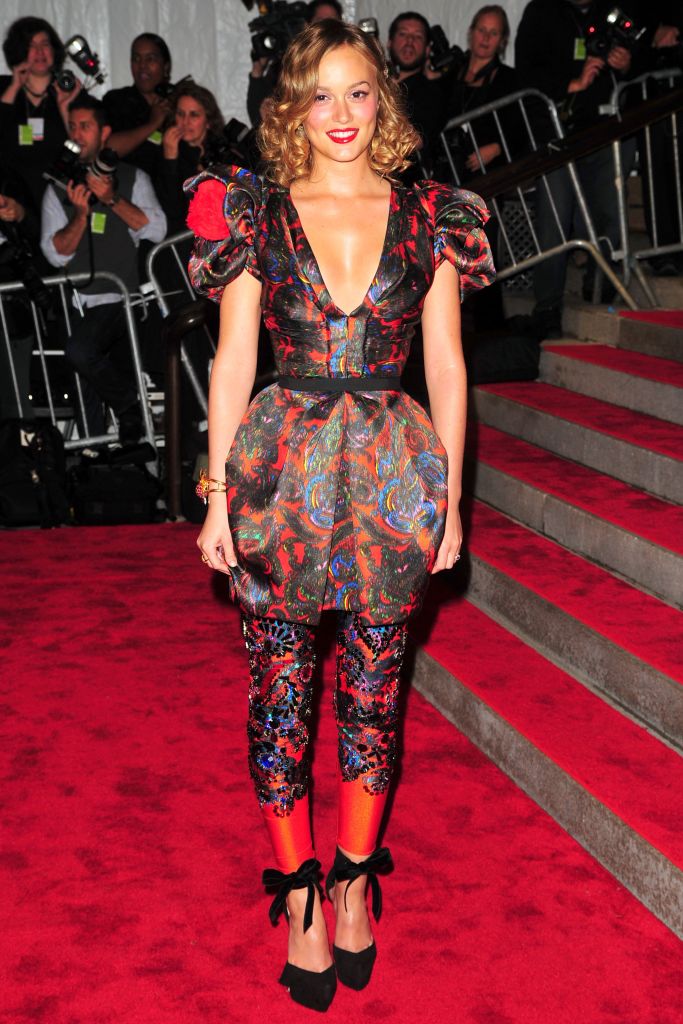 Which nostalgic ~lewk~ was your fave, and which one of these iconic Met Gala attendees do you hope shows up tonight?