We are mesmerized by the plunging black-gold dress Shailene Woodley wore to the "Big Little Lies" premiere
Last night was the much-anticipated Big Little Lies red carpet premiere, and all the stars impressed us in big style ways. But Shailene Woodley was on a whole other level. She chose a blackish gold Elie Saab dress that reached the floor, and complimented her look with Jimmy Choo heels. No need for any jewelry or fuss; the dress was a standalone star.
Everything about this screams super strong badass woman, which is entirely appropriate for the person wearing it.
We love the dress's simplicity and how it's sort of like a ball gown — that also has a biker-chick element. An absolute perfect combination of elegance and attitude.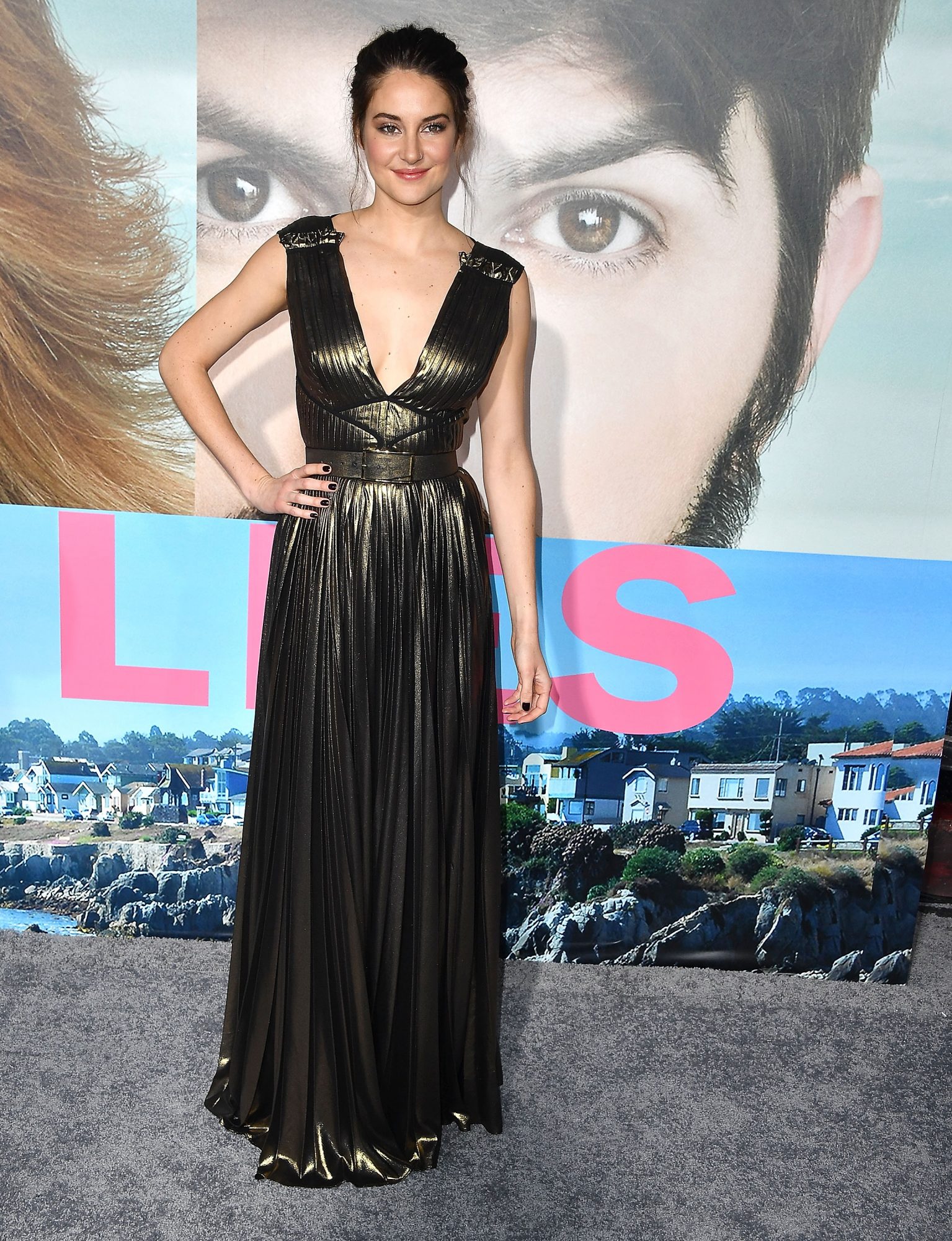 She looks super comfortable as she strikes her pose, and that dash of red on her lips ties the whole thing together. Also, it was hard to see before, but she's donning jet black nail polish!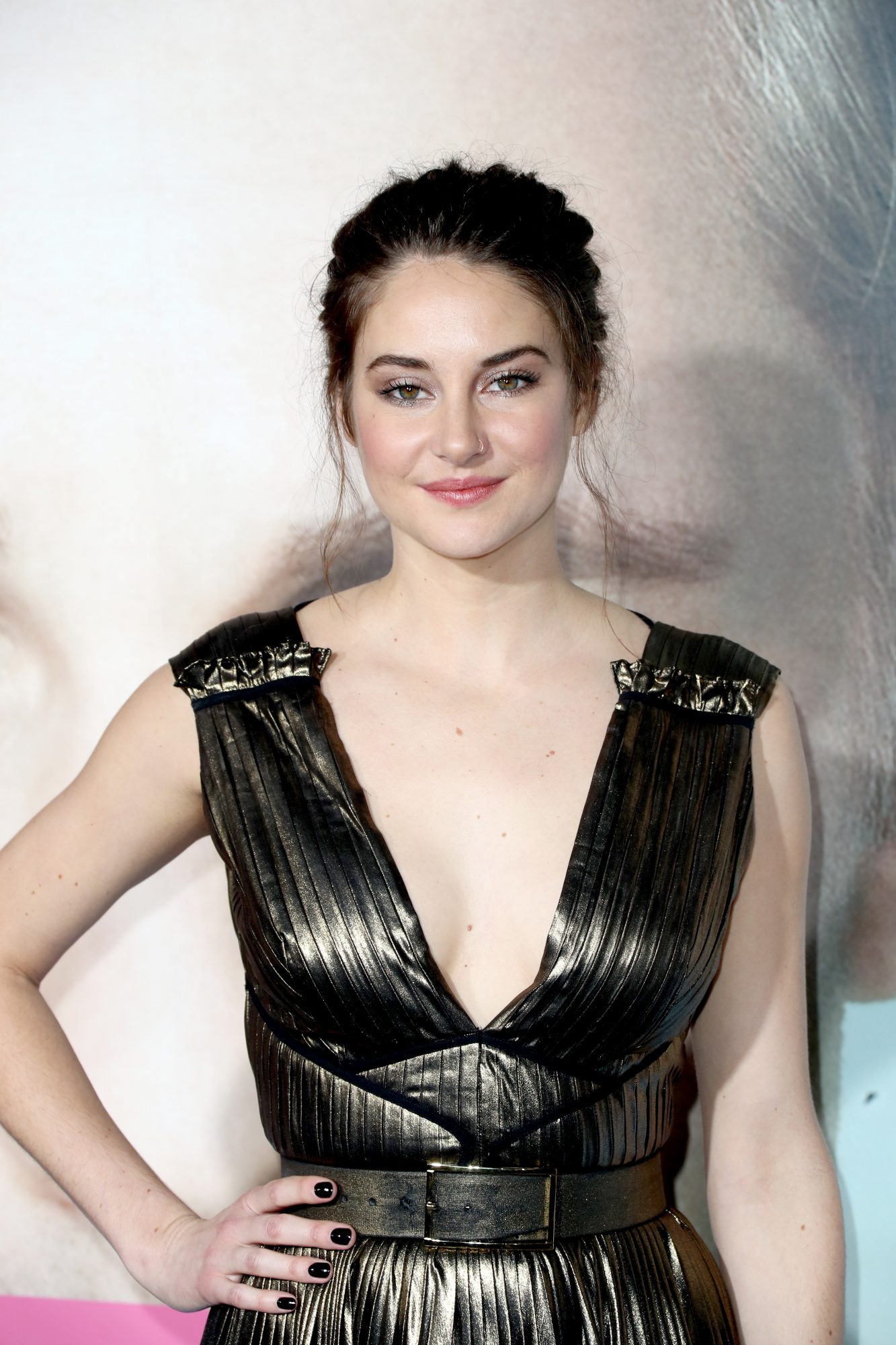 Wanna see it from the side?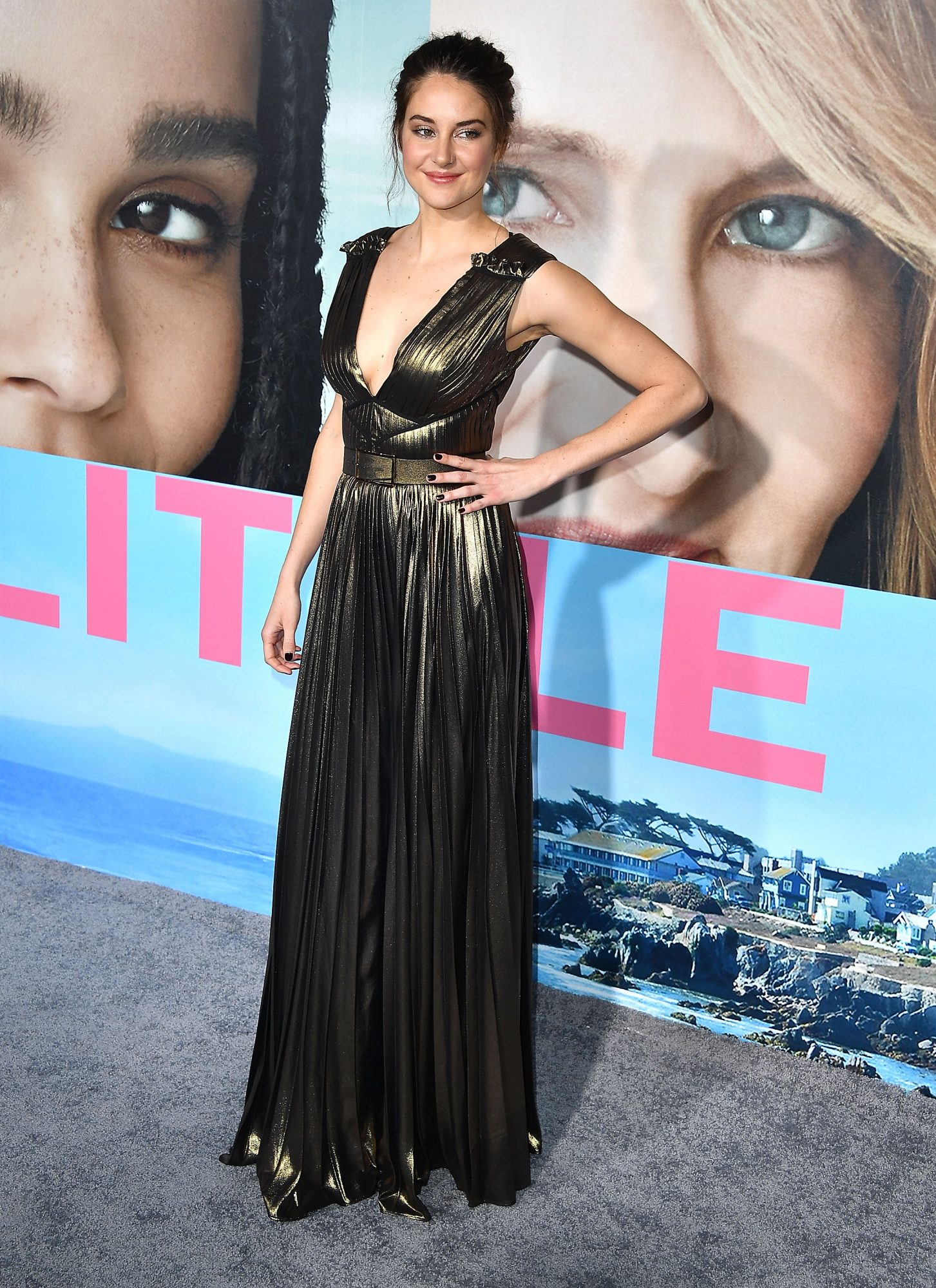 So fetch! Reese Witherspoon also wore an Elia Saab dress to the premiere, so we're definitely tracking this designer.
We couldn't be more excited for Woodley and her new role (not to mention how impressed we are with her continued social activism). She has fought hard for Standing Rock, and even told us about an app called Too Good to Go, which packages restaurant leftovers at a low cost to prevent food waste. She's always looking out for other people.
Thanks for the bold burst of inspo, Shailene!