Meryl Streep shut down Harvey Weinstein for using her words to defend his name
Six actresses have sued Harvey Weinstein for unwanted sexual conduct, but in Weinstein's defense to the lawsuit, he name-checked and quoted previous statements from Meryl Steep, Jennifer Lawrence, and Gwyneth Paltrow as examples of women he did not harass or assault. Unfortunately, Weinstein's lawyers cherry-picked the most positive phrases from those actresses' statements and used them out of context. Including Streep, who penned two lengthy statements against the disgraced producer in which she claimed that not everybody knew about his abuses and another in which she acknowledged Rose McGowan's sexual assault.
In Weinstein's new legal documents (via The Blast), his lawyers combed through both of Streep's damning statements to find the one benign phrase that would support the claim that Streep "stated publicly that Weinstein had always been respectful to her in their working relationship."
Naturally, Streep is livid about how her words are now being used out of context and, even worse, how her words are being used to defend Weinstein.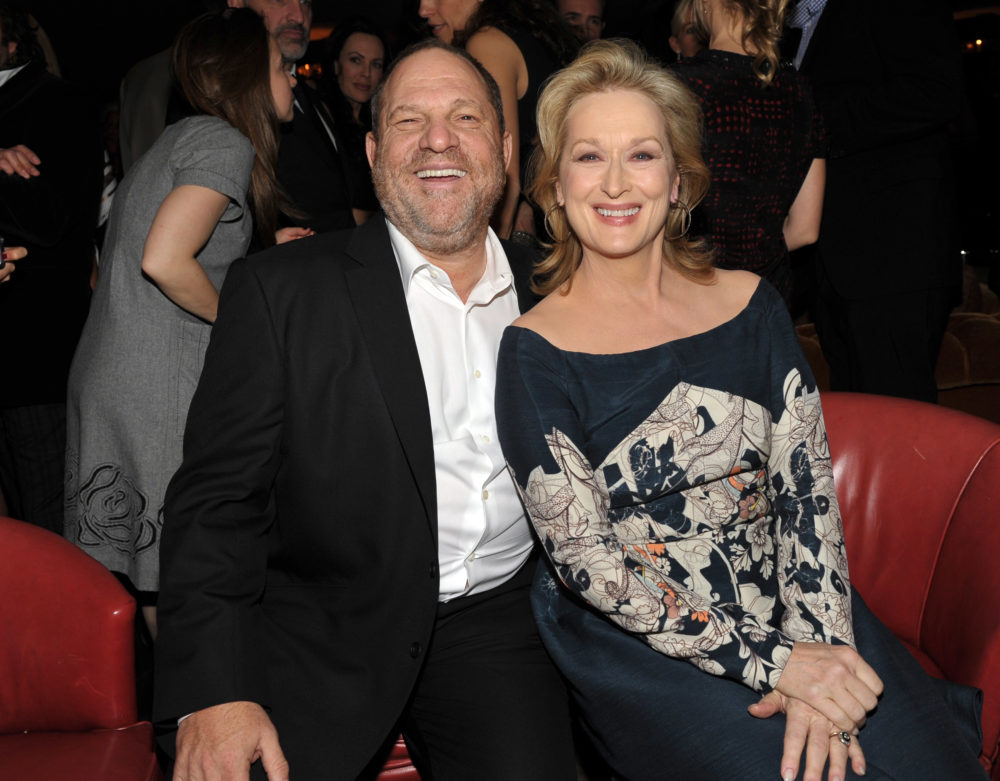 Harvey Weinstein's attorneys' use of my (true) statement — that he was not sexually transgressive or physically abusive in our business relationship — as evidence that he was not abusive with many OTHER women is pathetic and exploitive," Streep said in a statement. "The criminal actions he is accused of conducting on the bodies of these women are his responsibility, and if there is any justice left in the system he will pay for them — regardless of how many good movies, made by many good people, Harvey was lucky enough to have acquired or financed."
Louisette Geiss, Katherine Kendall, Zoe Brock, Sarah Ann Masse, Melissa Sagemiller and Nannette Klatt are suing Weinstein, his brother Bob Weinstein, The Weinstein Company, Miramax, and several other individuals for being subjected to unwanted sexual conduct and bullying tactics, and compared "the Weinstein Sexual Enterprise" to that of an organized crime ring.
As usual, we stand by all the victims in this case.