Meryl Streep has this major thing in common with her Big Little Lies character, so she was destined to be on the show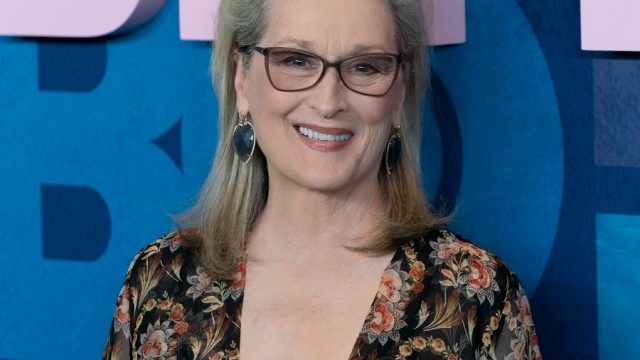 The scream heard around the world already has people demanding an Emmy for Meryl Streep for the Big Little Lies Season 2 premiere. The calm masking the pent-up rage of Streep's Mary Louise Wright, mother of the now-deceased Perry Wright (Alexander Skarsgård), is utterly disturbing, and we sense that there will be hell to pay for the Monterey Five. It's like the Mary Louise character was written for Streep.
And in a way, it was. Those of you who know your Meryl Streep trivia may have already picked up on the fact that Streep shares something with her BLL character: her name.
Streep's given first name is Mary Louise, and that's no happy accident.
"That's why [the character is] called Mary Louise," Big Little Lies author and show producer Liane Moriarty said to Entertainment Tonight at the show's New York Cityred carpet premiere. While crafting the character of Perry's mother, Moriarty had Streep in mind the entire time.
"In fact," Moriarty continued, "In the beginning, I was calling her Meryl. Then I thought, 'No, that's too obvious. I'll find out her middle name.' And then Wikipedia told me that her real name is Mary Louise and [that name] actually worked perfectly for the character."
So, if you've been thinking, 'Wow, this part was made for Meryl,' you were actually spot on. It was.
Essentially, Moriarty manifested her dream actor into the character's role. And we're thankful Streep took the part of Mary Louise. No one else could pull off such a hilariously twisted character, nor a scream as terrifying as the one she let loose. Give Streep the Emmy she (already) deserves.