Merriam-Webster just unveiled their word of the year, and we don't know how to feel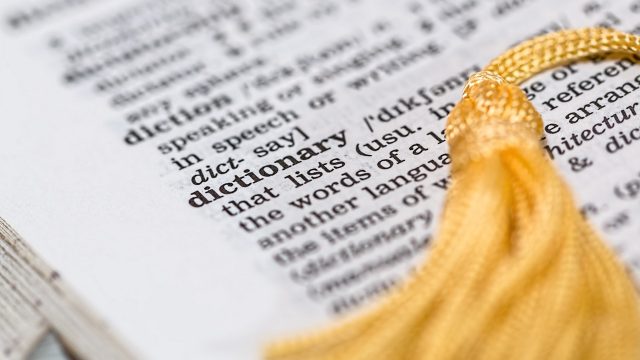 In 2018, people were apparently on the hunt for justice. In fact, according to Merriam-Webster, the search for the word "justice" increased by 74% since the previous year. The dictionary has thus honored "justice" as its 2018 Word of the Year.
"The concept of justice was at the center of many of our national debates in the past year: racial justice, social justice, criminal justice, economic justice," Merriam-Webster's blogpost reads. "In any conversation about these topics, the question of just what exactly we mean when we use the term justice is relevant, and part of the discussion."
Justice, defined as "the maintenance or administration of what is just" has been at the heart of almost every political event this past year. The nomination and confirmation of Supreme Court Justice Brett Kavanaugh sparked outrage after Christine Blasey Ford came forward with her story of Kavanaugh attempting to sexually assault her in high school. The ongoing Mueller investigation seeks justice and truth in terms of linking the Trump campaign to illegal business endeavors.
And, in 2018, we also sought justice for victims coming forward within the #MeToo movement and for those targeted and killed because of their race.
Merriam-Webster's runners up for 2018 Word of the Year are both poignant and lighthearted—and definitely capture 2018 in a nutshell. "Nationalism," "pansexual," "feckless," and "Laurel" (as in the Yanny vs. Laurel debate) all made the top 10 list.
Last year's Word of the Year was "feminism"—likely in direct response to the Women's March and the #MeToo movement. In 2016, Merriam-Webster chose the word "surreal" as their Word of the Year (which many of us used to describe the 2016 presidential campaign and election results). false
Here's to hoping we achieve a greater sense of justice in the coming year.