First there was the mermaid pillow, and now there's a mermaid DRESS
It was just last week that the mermaid pillow brought the Internet so much delight. The fun, Magna-Doodle appeal of them was just too hyptonizing to resist.
However, it gets even better — there's a dress with the same effect! Buzzfeed noticed that Vince Camuto sells a dress made with the same type of materials, and it's just as mesmerizing as the pillows. The secret is reversible sequins, which give the illusion of a matte look when they're laying flat. By "drawing" on the fabric, you brush them upwards which causes them to reveal their shiny, shimmering undersides. The end result is an awesome customizable type of magic.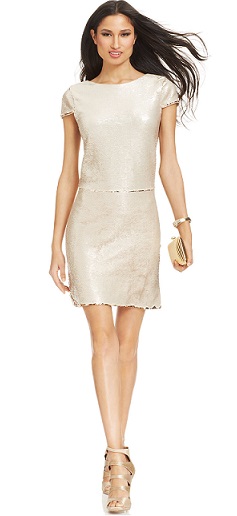 Just think of all the possibilities with this dress. If you find yourself underdressed for a social event, you can just flip your sequins up. If you're overdressed, brush them down or sketch in a fun message across the fabric.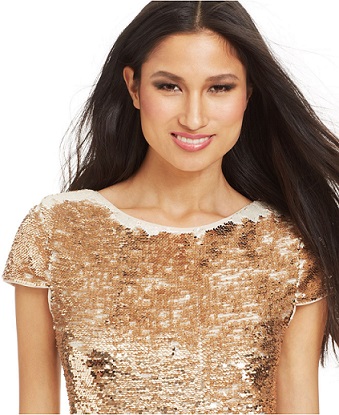 So. Mesmerizing.
The mermaid pillows were $149 each, but why bother with those when you can get a mermaid dress for just thirty bucks more? It's $188, and it will definitely be the talk of any party you wear it too. However, it might cause way too many people to want to touch you. You can buy it at Macy's in a champagne color.
(Images via Vine/Lauren Strapagiel; Instagram, Macy's)