This girl ordered one of those mermaid blankets, but what showed up was basically drop crotch pants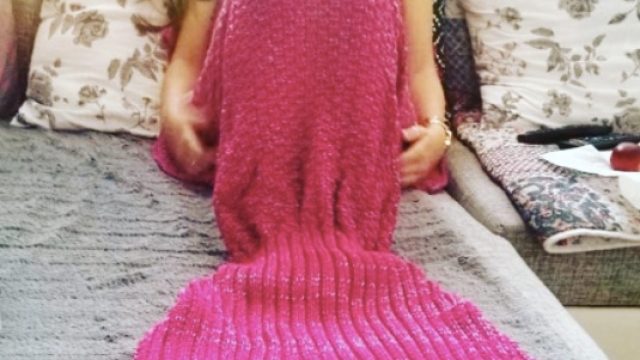 We have been dying to buy one of those mermaid blankets we keep seeing on Instagram. Sure, they're insta-worthy and trendy, but they also just look SO cozy. Our main complaint with normal blankets is that, when your feet are freezing in the winter, you're always struggling to keep both of your feet tucked in. The mermaid blanket seems to solve that problem.
This poor soul wanted something that looked like this:
https://www.instagram.com/p/BQsUQ1llHAp
SO CUTE.
Instead? She got this, via Imgur:
HAHAHAHA. Omg. We're DYYYING. Actual drop crotch pants. There is no tail to be found! Do they not look more like these than a blanket?
Wow.
We're not sure if this is an official ~Mermaid Blanket,~ or just from one of the many online retailers that make a similar aquatic-inspired leg warmer. Because who knows that what you're buying on Amazon is actually that trendy thing you see on Instagram.
And, also, you're hardly the only one who has had an internet shopping blunder. Earlier this year, people were sharing their biggest online shopping fails, and some of them are pretty horrible.
We hope this girl can return that sad excuse for a mermaid blanket and get a good one soon. Luckily, you've got a few more months before it starts getting cold again.