Mercury retrograde is in Scorpio, and your ex could be making a comeback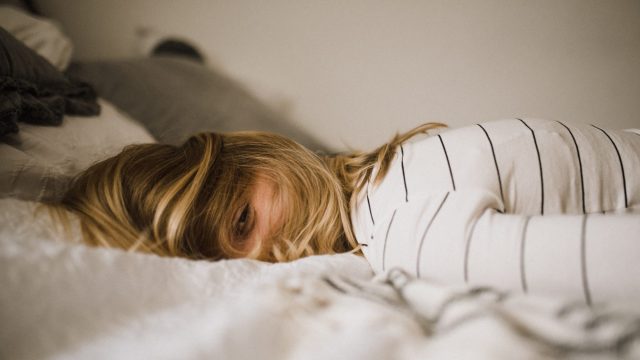 Well, it's that time of year again—Mercury Retrograde is happening, and you can expect your exes to come out of the closet.
Luckily, there's nothing to be afraid of. While Mercury Retrograde might provide some communication and technology setbacks (hey, we've all been there), its goal is to teach us how to look inward and indulge in past moments so we can re-view, re-work, and re-assess them. And the more we focus on re-modeling past things, the more aligned we'll find ourselves with our future goals and endeavors—which is never a bad thing. Just make sure to refrain from starting new project around this time. If anything, file them away until you're ready to tackle them head-on when Mercury goes direct.
However, this particular retrograde is occurring in the sign of Scorpio from October 31st to November 20th—and it's bringing the heat. Think more introspection, reflection, investigation, and expect more secrets being exposed. While you have probably been focusing on your mental wellness for the majority of 2019, this special Mercury Retrograde is providing that extra dash you may need to truly set things in motion to create a better relationship with your everyday routine.
Of course, with Mercury Retrograde on the horizon, that means ex season will soon be in session. And with this retrograde occurring in Scorpio, no one is off limits. Even though you might feel like reaching out to your past partners, it might be best not to do so. Why? The thing is, this retrograde is urging all of us to understand deep-seated truths about ourselves, so that we can heal in new profound ways. And if we're looking to our past romantic courtships to find our truths during this new moon in Scorpio, well, it might not turn out the way we want.
Good news is, this retrograde is going to push all of us to dig extra deep by promoting greater self-awareness, authenticity, and truth. Partnerships that need to be detoxified will be healed; parts of yourself you usually shy away from will be revealed; and guarded secrets that have been held from you will be exposed. Ultimately, you could be going through a true transformation this retrograde, so make sure you bring out the gloves because this new moon will pack a punch.
For more astrology from me, check out my weekly forecasts and workbook to assist you in healing during this Mercury Retrograde in Scorpio.