This is how Mercury retrograde is affecting your sign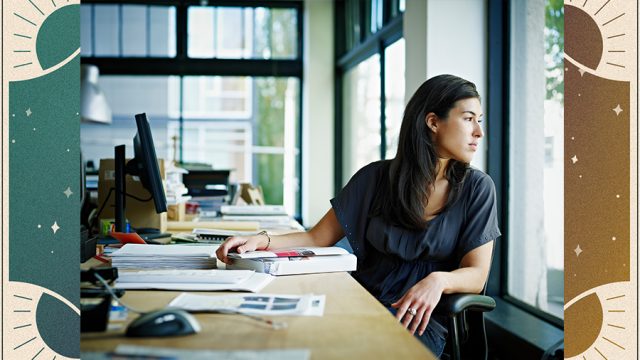 It's that time of year again—Mercury retrograde begins on February 16th, running through March 9th and will be in the sign of Pisces with a short stint in Aquarius.
But before we go into the details of how the Mercury retrograde will affect us this season, let's go over a few facts about it, shall we? This event is called a "retrograde" because the planet itself looks likes it's going backwards from the Earth's perspective. While this tends happens about three times a year, Mercury retrograde entails two periods: the actual retrograde period and the lesser-known "shadow period," which happens before and after the main retrograde event.
The pre-shadow period started on February 1st, and we have slowly been induced into the upcoming main retrograde event. However, the post shadow will start on March 9th for about two weeks. This will represent a time of integrating psychological elements from what happened during the retrograde.
Not going to lie, Mercury retrograde in Pisces will be a difficult retrograde. While we experienced something similar last year,  there will be some repeating themes and energies at play.
During this time, we tend to be more confused and only focus on what's directly in front of us. Mercury Retrogrades are there to help us re-do things: re-assess, re-view, re-vise, and re-pair. The goal of a retrograde is for us to slow down, pause, and reflect on the past and how it has affected the present. This can be considered a period of positivity as long as you're in a mindset of reflecting and not throwing yourself into any new significant project or action. But as soon as you start focusing on the future, the overall energy and your mindset will not allow you to make the best decisions.
Mercury in Pisces is imaginative and creative but not very grounded or realistic.
For the next three weeks, we will all be more dreamy, idealistic, romantic, and gullible. This is a great time to engage in creative ventures like art, psychology or day-dreaming. Take on a new creative hobby, rework old projects, try out painting, or meditating, or journaling about your dreams. This is a great time to focus on developing qualities of compassion and forgiveness and to see life through rose-colored glasses.
However, this is not the time to make important decisions—rose-colored glasses are sweet but highly unreliable. Don't forget that Pisces rules dreams, fantasies, deceptions, and illusions. If a situation seems too good to be true during this retrograde, then it probably is. Make sure you protect yourself and know that it's best to wait until after the retrograde period to make big, bold decisions.
But if you're wondering how this will affect you, just think back to March 2019. Was this period foggy but positive for you? Or was is confusing? You're likely to go through similar energies in the next few weeks, so don't be surprised if you experience similar lessons.
To receive even more in-depth guidance, please check out my special workbook for this retrograde.