This cool fashion line is helping fight mental illness stigma and gives back, too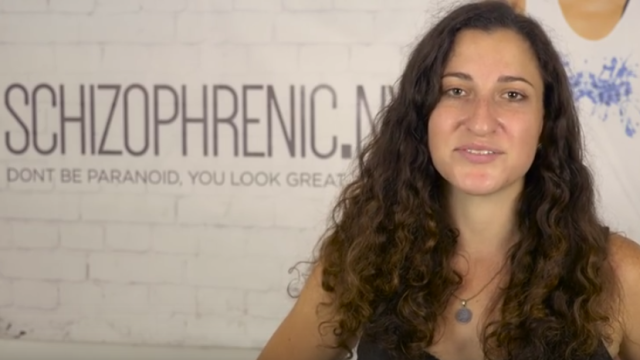 We just became aware of a fashion line to help fight the stigma around mental illness, and we love it. Not only is mental illness awareness important, but so is helping those who suffer from it.
Schizophrenic.NYC is the company, and it was started by New York-based graphic designer Michelle Hammer in 2015, reported Mashable.
Hammer was diagnosed with schizophrenia at the age of 22 and aims to educate others through her company and its products, from bracelets to T-shirts.
A portion of the profits go to New York's mentally ill homeless people via organizations like Fountain House and the NYS Health Foundation, Schizophrenic.NYC states on their website.
Awww. We need more people like Hammer and her organization in the world, amirite?!
Though Schizophrenic.NYC is New York-based for now, it may expand down the line, Hammer told The Mighty. However, the company can ship orders throughout the U.S.
ICYMI, according to the Schizophrenia and Related Disorders Alliance of America (SARDAA), about 3.5 million people in the U.S. have schizophrenia. As with other mental illnesses, people with them often feel stigmatized.
Though symptoms may vary from person-to-person, some have hallucinations and/or delusions.
"I can sometimes get so lost in a daydream that people have to snap me out of it, Hammer told The Mighty. "Sometimes I get delusional and think of entire stories that I believe happened in the past when in fact they haven't.
And how did she start the company, you may wonder?
Hammer saw on man on the subway who was talking to himself, zoned out, and not sure what was real, she said in a YouTube video posted by her company. She said she then thought about how much of herself she saw in the man, and an idea was born. Using her graphic designer skills, she created Schizophrenic.NYC — and are we ever glad she did.
You can check out more of their T-shirts and products on Instagram. I know we will.
You can also watch more about Hammer's project here.
https://www.youtube.com/watch?v=S-Y_kIneKMk?feature=oembed