All the times our favorite celebrities have spoken up about their struggles with mental health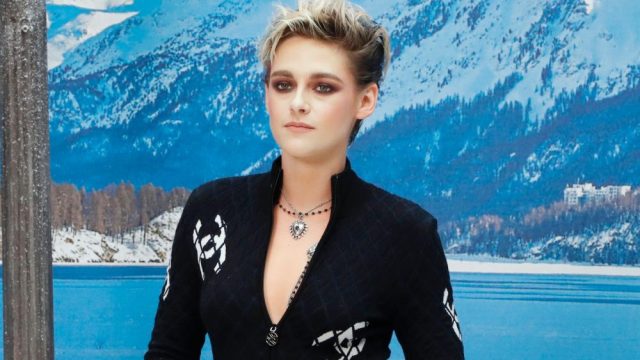 The stigma surrounding mental health is real, despite the fact that roughly one in five U.S. adults will experience mental illness in any given year. However, a helpful way to reduce the stigma is to talk openly about mental health issues, which helps to normalize them and remind those who struggle that they are not alone. In recent years, more and more celebrities have come forward about their own mental health journeys—which has done so much to push the dialogue forward. Here's what they've had to say.
Justin Bieber
https://www.instagram.com/p/Bu0VXDpHSxf
"Been struggling a lot," he wrote in a March 10th Instagram post. "Just feeling super disconnected and weird.. I always bounce back so I'm not worried just wanted to reach out and ask for your guys to pray for me."
Halsey
https://www.instagram.com/p/BvCUHdDh4LB
"I had tried to kill myself," Halsey once said about her time in psychiatric hospital in high school. "I was an adolescent; I didn't know what I was doing. Because I was 17, I was still in a children's ward. Which was terrifying. I was in there with 9-year-olds who had tried to kill themselves."
Troian Bellisario
https://www.instagram.com/p/Bs1jW-cnLER
"As someone who struggles with a mental illness, my biggest challenge is that I don't always know which voice inside me is speaking," Bellisario wrote for Lenny Letter in 2017. "There is a part of my brain that defies logic. Once, it completely convinced me I should live off 300 calories a day, and at some point, it told me even that was too much. That part of my brain is my disease, and there was a time when it had absolute authority over me. It almost killed me."
Amanda Seyfried
https://www.instagram.com/p/BvCJB6Yn2Ow
"I'm on Lexapro, and I'll never get off of it," the Mamma Mia! actress told Allure in 2016. "I've been on it since I was 19, so 11 years. I'm on the lowest dose. I don't see the point of getting off of it. Whether it's placebo or not, I don't want to risk it. And what are you fighting against? Just the stigma of using a tool? A mental illness is a thing that people cast in a different category [from other illnesses], but I don't think it is. It should be taken as seriously as anything else."
Jennifer Lawrence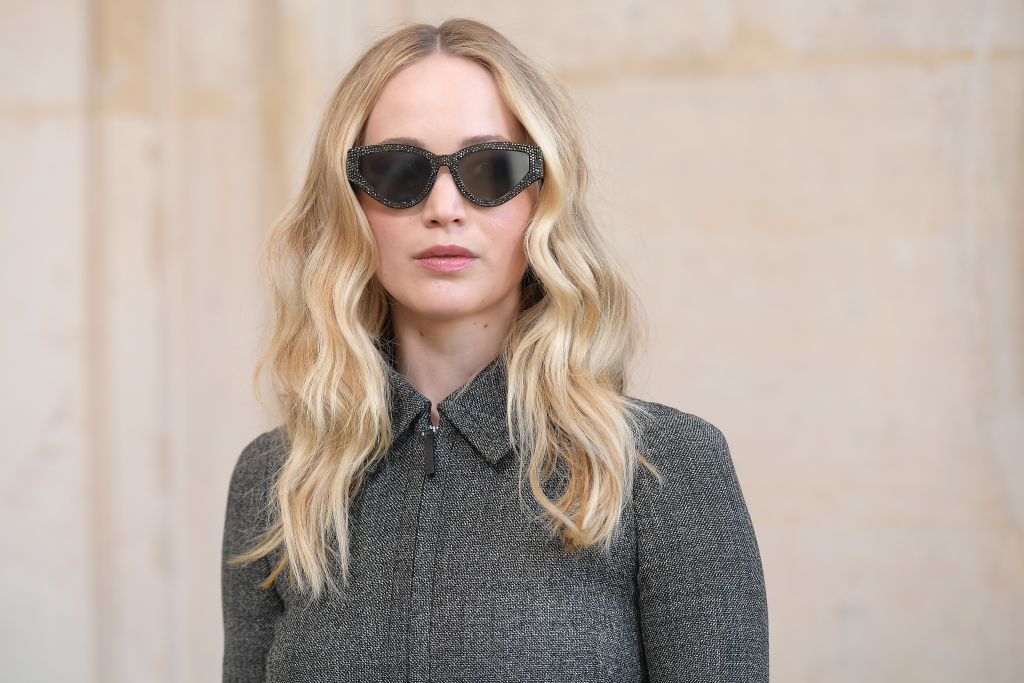 "I have a prescription," Lawrence told The New York Times about her anxiety in 2015. "I find a certain peace by thinking of 'me in public' as sort of an avatar self. You out there can have the avatar me. I can keep me. And I just try to acknowledge that this scrutiny is stressful, and that anyone would find it stressful. So I've got to try to let it go, and try to be myself, and focus on important things, like picking up dog poop."
Emma Stone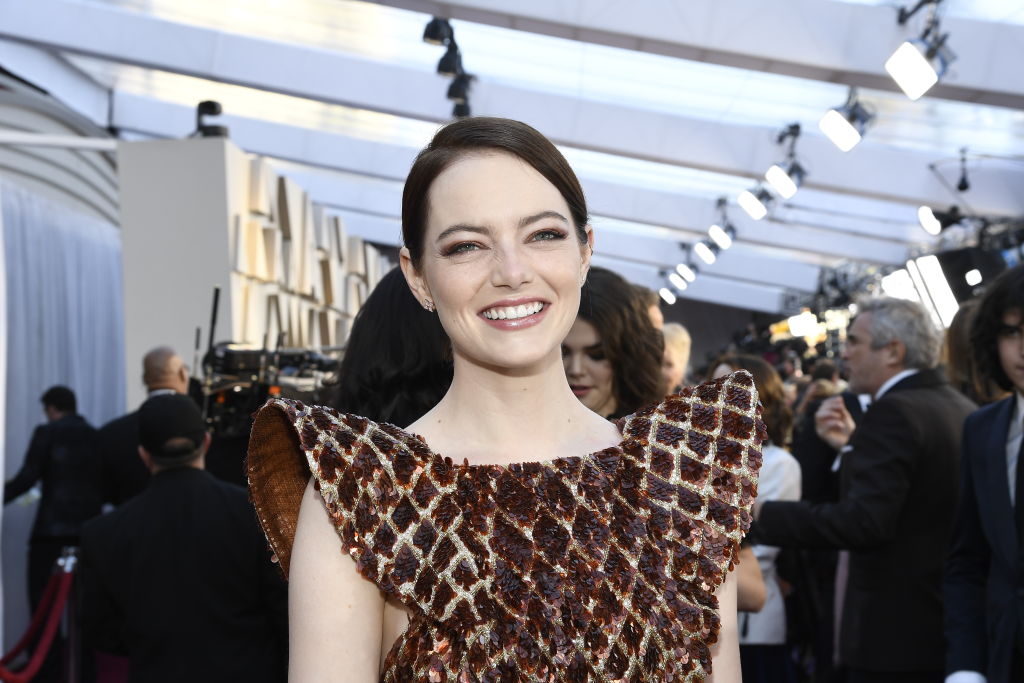 "The first time I had a panic attack I was sitting in my friend's house, and I thought the house was burning down. I called my mom and she brought me home, and for the next three years it just would not stop," Stone told the The Wall Street Journal in 2015. "I would ask my mom to tell me exactly how the day was going to be, then ask again 30 seconds later. I just needed to know that no one was going to die and nothing was going to change."
Gina Rodriguez
https://www.instagram.com/p/BUkRUcRAEkW
Lili Reinhart
https://www.instagram.com/p/BujmsmnAt8M
"I had so much anxiety booking work, and I spent almost five months holed up in this bedroom in this house just feeling anxious, waiting for my next audition, and not doing anything else. It was the most miserable time of my life," the Riverdale star told W Magazine in 2017. "I had had to quit a few jobs in North Carolina because of how anxious they made me. My anxiety was so bad that I had to keep quitting jobs because I physically could not work. […] I didn't want to admit defeat, but I was like, 'I need to come home. My mental health is suffering, and it is making me physically ill.'"
Ryan Reynolds
https://www.instagram.com/p/Bs2pxbnBGAZ
"I never, ever slept. Or I was sleeping at a perfect right angle — just sitting straight, constantly working at the same time," Reynolds told Variety about the anxiety he experienced filming Deadpool. "By the time we were in post [production], we'd been to Comic-Con, and people went crazy for it. The expectations were eating me alive."
Nicki Minaj
https://www.instagram.com/p/Bu_WbKYnitM
"It was just one dead end after another," the rapper told Cosmopolitan in 2011 about her suicidal thoughts. "At one point, I was, like, 'What would happen if I just didn't wake up?' That's how I felt. Like, 'Maybe I should just take my life?'"
Lady Gaga
https://www.instagram.com/p/BuZZddplmw5
"When my career took off, I don't remember anything at all. It's like I'm traumatized. I needed time to recalibrate my soul," the Oscar winner told The Mirror in a 2016 interview. "I definitely look after my well-being … I openly admit to having battled depression and anxiety and I think a lot of people do. I think it's better when we all say: 'Cheers!' and 'fess up to it.'"
Selena Gomez
https://www.instagram.com/p/Bt35UNMAhm7
"I've discovered that anxiety, panic attacks and depression can be side effects of lupus, which can present their own challenges," Gomez told People in 2016. "I want to be proactive and focus on maintaining my health and happiness and have decided that the best way forward is to take some time off […] I know I am not alone by sharing this, I hope others will be encouraged to address their own issues."
Zayn Malik
https://www.instagram.com/p/BuJWR1lHQ3I
"I found it really frustrating that, even now that I was being upfront about what the issue was, some people still found reasons to doubt it. But that's the industry. It's an aspect of this job that I have to deal with, and I'm trying to accept it," Malik revealed in his book, Zayn. "The thing is, I love performing. I love the buzz. I don't want to do any other job. That's why my anxiety is so upsetting and difficult to explain. It's this thing that swells up and blocks out your rational thought processes. Even when you know you want to do something, know that it will be good for you, that you'll enjoy it when you're doing it, the anxiety is telling you a different story. It's a constant battle within yourself."
Kristen Bell
https://www.instagram.com/p/BvLBddKjycD
"There's nothing weak about struggling with mental illness," Bell wrote in a 2016 essay for Motto. "For me, depression is not sadness. It's not having a bad day and needing a hug. It gave me a complete and utter sense of isolation and loneliness. It's debilitation was all-consuming, and it shut down my mental circuit board. I felt worthless, like I had nothing to offer, like I was a failure. Now, after seeking help, I can see that those thoughts, of course, couldn't have been more wrong.
Kit Harington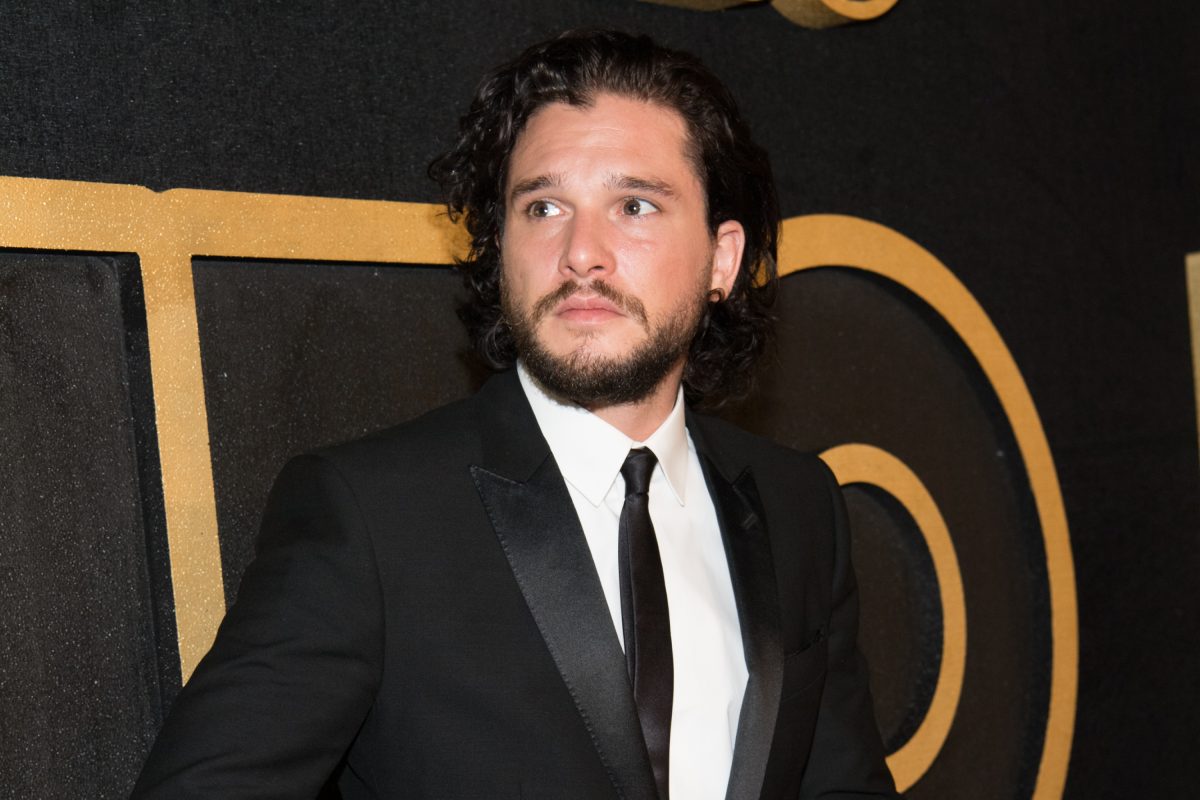 The Game of Thrones actor opened up about his struggles with newfound fame to Entertainment Weekly:
"I felt I had to feel that I was the most fortunate person in the world, when actually, I felt very vulnerable. I had a shaky time in my life around there—like I think a lot of people do in their 20s. […] That was a time when I started therapy, and started talking to people. I had felt very unsafe, and I wasn't talking to anyone. I had to feel very grateful for what I have, but I felt incredibly concerned about whether I could even f—ing act."
Adele
https://www.instagram.com/p/Bi-Bmq8Bxvg
"I can slip in and out of [depression] quite easily," Adele told Vanity Fair about her parenting struggles. "I had really bad postpartum depression after I had my son, and it frightened me. I didn't talk to anyone about it. I was very reluctant […] Four of my friends felt the same way I did, and everyone was too embarrassed to talk about it."
Chrissy Teigen
https://www.instagram.com/p/BuXpVR5hqbo
"I also just didn't think it could happen to me. I have a great life. I have all the help I could need: John, my mother (who lives with us), a nanny. But postpartum does not discriminate," Teigen wrote in a 2017 essay for Glamour. "I couldn't control it. And that's part of the reason it took me so long to speak up: I felt selfish, icky, and weird saying aloud that I'm struggling. Sometimes I still do."
Beyoncé
https://www.instagram.com/p/Bt7qxX5AHjS
"It was beginning to get fuzzy—I couldn't even tell which day or which city I was at. I would sit there at ceremonies and they would give me an award and I was just thinking about the next performance," the superstar told The Sun back in 2011. "My mother was very persistent and she kept saying that I had to take care of my mental health."
Miley Cyrus
https://www.instagram.com/p/BvNMdhWB6Mp
"I went through a time where I was really depressed. Like, I locked myself in my room and my dad had to break my door down. It was a lot to do with, like, I had really bad skin, and I felt really bullied because of that. But I never was depressed because of the way someone else made me feel, I just was depressed," Cyrus told ELLE in 2014. "And every person can benefit from talking to somebody. I'm the most anti-medication person, but some people need medicine, and there was a time where I needed some too."
Demi Lovato
https://www.instagram.com/p/BurjlhZhm04
"I think it's important that people no longer look at mental illness as something taboo to talk about," Lovato said at the 2015 National Council for Behavioral Health in Washington, D.C. "It's something that's extremely common, one in five adults has a mental illness, so basically everyone is essentially connected to this problem and this epidemic. The problem with mental illness is people don't look at it as a physical illness. When you think about it, the brain is actually the most complex organ in your body. We need to treat it like a physical illness and take it seriously."
Prince Harry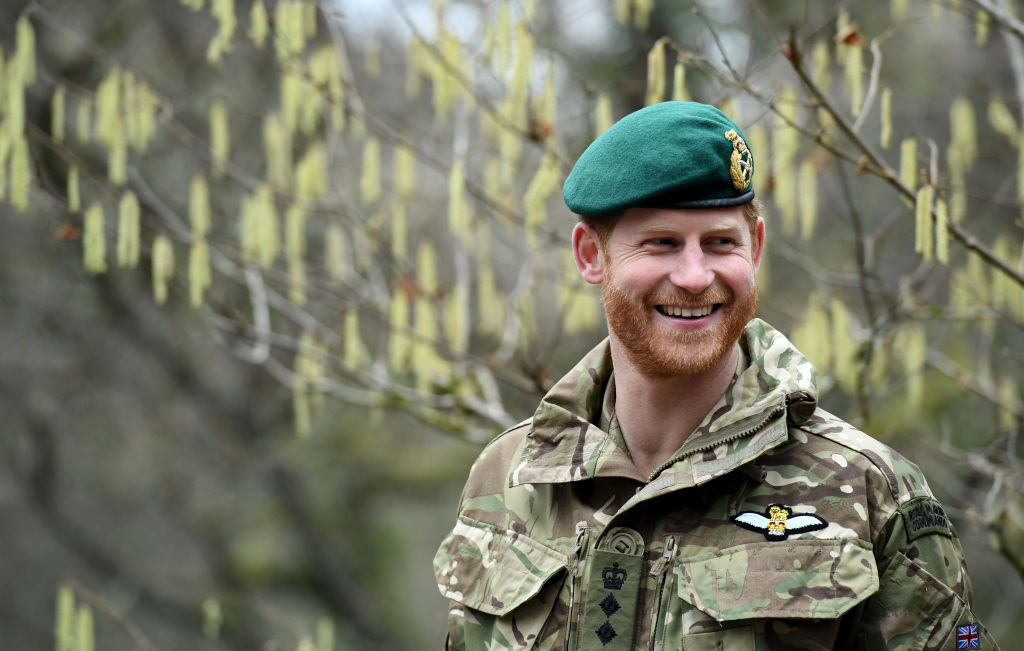 "I've spent most of my life saying 'I'm fine,'" Prince Harry said in a podcast interview in 2017. "I can safely say that losing my mum at the age of 12 and therefore shutting down all of my emotions for the last 20 years has had a quite serious effect on not only my personal life but also my work as well. I have probably been very close to a complete breakdown on numerous occasions."
Cara Delevingne
https://www.instagram.com/p/BuvOP3dAsqJ
"I was so ashamed of how I felt because I had such a privileged upbringing," the actress said on This Morning in 2017. "I'm very lucky. But I had depression. I had moments where I didn't want to carry on living. But then the guilt of feeling that way and not being able to tell anyone because I shouldn't feel that way just left me feeling blame and guilt."
Zendaya
https://www.instagram.com/p/Bu_8F0JFgvr
"I used to struggle with anxiety pretty bad," Zendaya wrote on her app. "It only happened when I sang live, not when I danced or did any other live performances, and it stemmed from a bad experience I had while singing on The Ellen DeGeneres Show in 2013. It wasn't my best performance and I've never let myself live that down. I had mad anxiety ever since that."
Kristen Stewart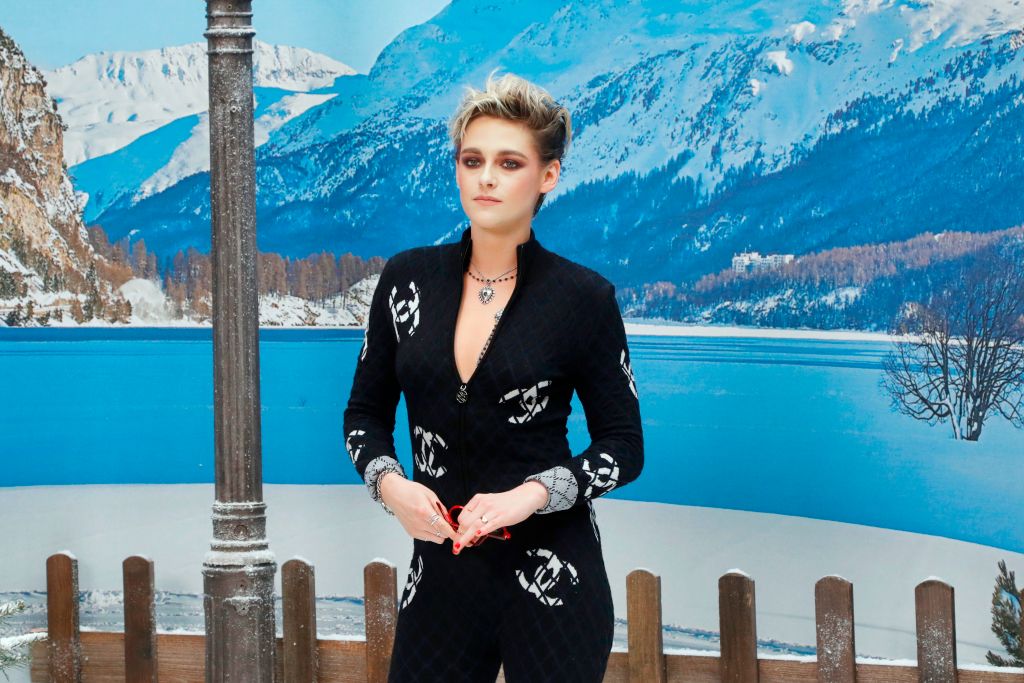 "Between ages 15 and 20, it was really intense. I was constantly anxious. I was kind of a control freak. If I didn't know how something was going to turn out, I would make myself ill, or just be locked up or inhibited in a way that was really debilitating," the Twilight star told Marie Claire in 2015. "I've come out the other end not hardened but strong. I have an ability to persevere that I didn't have before. It's like when you fall on your face so hard and the next time, you're like, 'Yeah, so? I've fallen on my face before.'"
We salute the celebrities and other public figures who have shared their stories and have helped normalize the conversation surrounding mental health.
If you are struggling and need help, call the National Alliance on Mental Illness HelpLine at 1-800-950-NAMI (6264), available Monday through Friday, 10 a.m. to 6 p.m. ET. If this is an emergency, you can call the National Suicide Prevention Lifeline at 800-273-TALK (8255) or text 741-741 to talk to a crisis counselor.