10 books that will change your perspective on mental health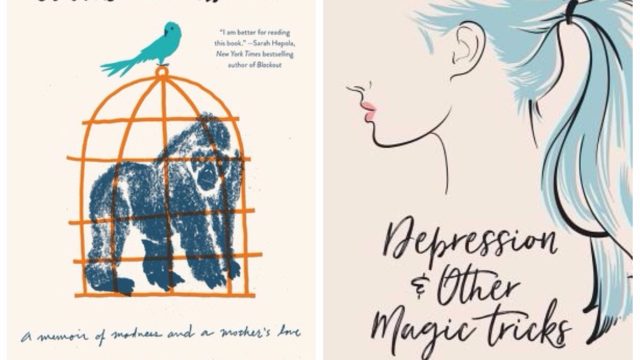 Today is World Mental Health Day. So we're doing our part to help raise awareness of mental health issues. It's so important that today and every day, we show our support for those going through a difficult time.
Telling mental health stories matters. Talking about mental health makes it easier for people struggling to speak up. And being open and honest about mental health can change — and save — lives. That's why we're highlighting important stories from voices that deserve to be heard.
Hopefully these memoirs, YA novels, and poetry collections will change your perspective of mental health and remind you that you're not alone. And if you're going through a hard time, remember that it's always okay to reach out and ask for help.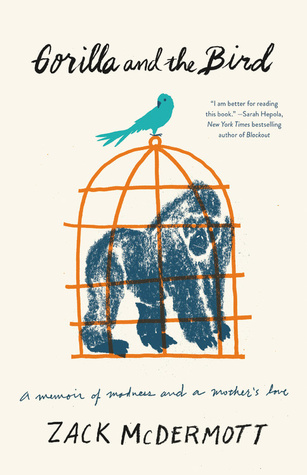 This deeply affecting memoir tells the true story of Zack (the Gorilla) and his mother (the Bird). After Zack experienced a psychotic break and went on a manic spree around New York City (at one point he saw the Virgin Mary in his own back hair), he was admitted to the hospital. And his fiercely caring mother was by his side every step of the way, her faith in him never wavering. Now's your chance to read Gorilla and the Bird: A Memoir of Madness and a Mother's Love before it gets big. Channing Tatum (ever heard of him?) recently picked up the story for TV development.
Project Semicolon is a suicide awareness organization that's helped millions of people. And its latest endeavor, Project Semicolon: Your Story Isn't Over, is a collection of essays offering insight into people's experiences with their own mental health. The book is far-reaching, including stories of anxiety, depression, suicide, abuse, self-harm, and eating disorders. If there's something you're struggling with, hopefully reading that someone has gone through the same thing will make you feel less alone.
Memoirs aside, perhaps the genre that best nails mental health stories is young adult. Alice and the Fly is a YA book about a teen with schizophrenia. The narrator is quite unreliable, and readers will get lost in his thought process, delusions, and obsessions — which is exactly what makes the story so effective.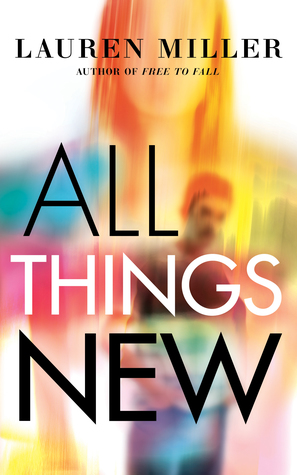 All Things New takes a unique approach to portraying high-functioning anxiety. It tells the story of Jessa, a teen whose severe anxiety shows itself on others in the forms of bruises and scars. It's deeply honest and personal, and will absolutely change the way you view mental health.
5. Shooting Ghosts by Thomas J. Brennan and Finbarr O'Reilly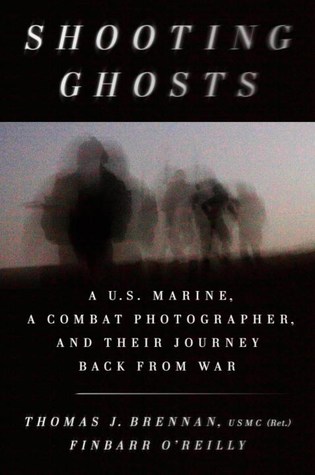 How do you rediscover your identity when you don't know who you are anymore? Shooting Ghosts: A U.S. Marine, a Combat Photographer, and Their Journey Back from War tells the stories of two men returning home from Afghanistan. The dual memoir recounts their experiences with PTSD, explores what trauma really does to a person, and documents their roads to recovery.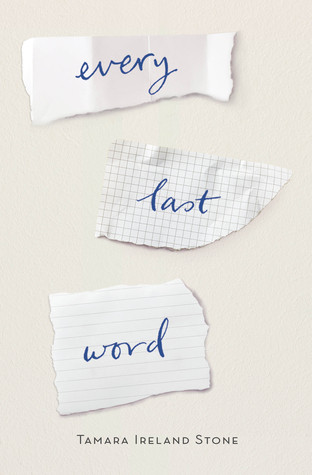 No matter how things appear on the outside, you never really know what someone's going through on the inside. Every Last Word tells the story of Sam, a teen secretly living with OCD. She's constantly consumed by dark thoughts, second guesses everything, and worries that her popular friends will dump her for wearing the wrong outfit. But then, Sam meets new friends who show her a new definition of "normal."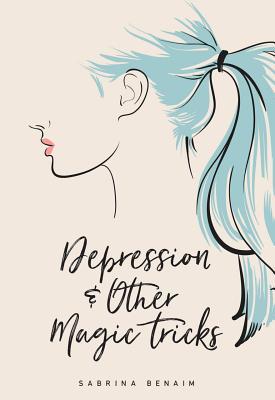 You may have heard of Sabrina Benaim — she's a wildly popular performance poet. This summer, she released her first poetry collection. Depression & Other Magic Tricks offers a raw, authentic documentation of struggle, triumph, and living with anxiety and depression. You'll almost hear Benaim saying the words aloud in your head as you read.
8. Mental by Jaime Lowe
Jaime Lowe is bipolar. For decades, she took lithium to help her maintain a "normal" life — and it worked. But one day, her doctor had some bad news: Lowe had to choose between her sanity and her kidneys. Either keep taking lithium and stay sane but destroy her kidneys, or stop taking lithium and keep her kidneys but start the search for a new prescription. So she decided to do research and start writing about her experiences with bipolar disorder. You'll have to read Mental: Lithium, Love, and Losing My Mind for the full story.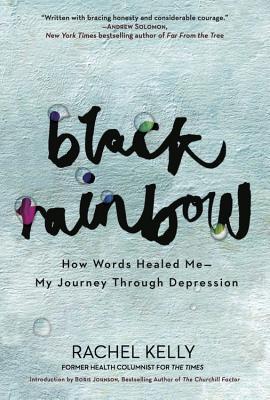 Back in 1997, New York Times journalist Rachel Kelly went from having mild anxiety to completely shutting down — all in the span of three days. In Black Rainbow: How Words Healed Me — My Journey Through Depression, she recounts how poetry helped her conquer her severe depression. Kelly's words help normalize mental health problems, lift stigmas, and offer a shoulder to anyone looking for new ways to treat depression.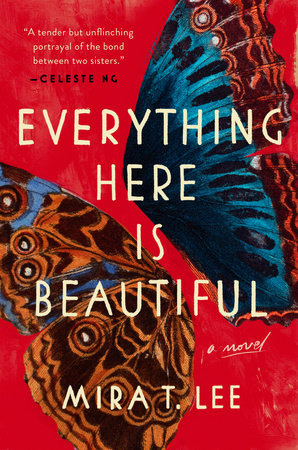 Everything Here is Beautiful takes a different approach to mental health. Instead of examining it from the patient's POV, this emotional work of fiction explores what it's like to love someone who is mentally ill. It tells the story of Lucia, who wants to be more than her schizophrenia. Meanwhile, her sister Miranda just wants to protect her. We can't wait for this one.