10 women-run companies to support during Menstrual Hygiene Day
Today, May 28th, is Menstrual Hygiene Day
It's a specific kind of irony that most major menstrual hygiene companies are run by cisgender men. But unless they menstruate, how can they possibly know how to make the best menstrual hygiene products?
That's why we're so grateful for all the women-owned and operated menstrual hygiene companies that have sprouted up over the last few years. These women founders understand what someone who menstruates needs. Because of that, exciting new innovations are available, like reusable tampon applicators, disposable menstrual discs, and organic cotton tampons.
So before you buy your monthly supply of generic chemical-laden menstrual hygiene products, look into these ten women-owned companies and discover healthier, tailor-made products that fit your needs.
1The Honey Pot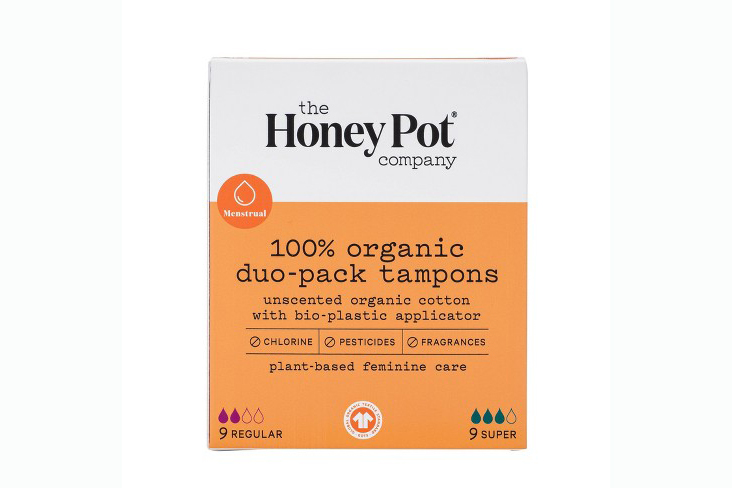 Founder Bea Dixon developed the idea for The Honey Pot Company after looking for natural solutions to help with a persistent bacterial vaginosis infection. Offering cups, tampons, pads, post-partum pads, liners, cleanses, washes, and wipes, The Honey Pot Company seeks to create menstrual hygiene products that are free of chemicals and toxins but approved by OB/GYNs. Not only are the items biodegradable, but they also donate menstrual care necessities to low-income women and people experiencing homelessness.
2Cora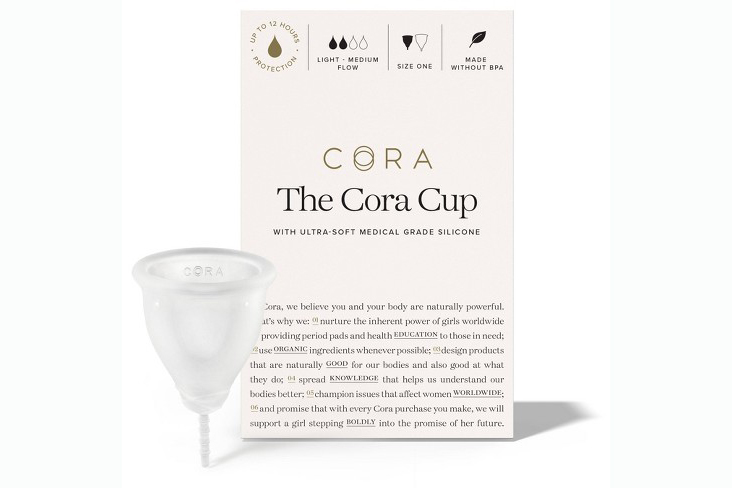 Founder Molly Hayward had a mission when starting Cora: reduce the stigma surrounding menstruation and increase access to menstrual products for people with vaginas all over the world. For every subscription box sold, Cora donates part of the proceeds to funding period care and education for women internationally. For $11 a month, you can receive a monthly box of pads and tampons delivered to your door. Cora also lets you mix and match what items come in your box; you can choose from menstrual cups, heating pads, liners, applicator-free tampons, cleansers, belly butter, and nipple balm.
3Lola
Lola is a reproductive care company founded by women that specializes in period and sexual health products delivered right to your door. Not only are their products made with 100% organic cotton, Lola allows subscribers to choose the level of absorbency for their menstrual products and how often they want them delivered. You can even have products with different levels of absorbency delivered in the same box. Lola has a variety of products on offer beyond tampons and pads, like liners, multivitamins, condoms, lube, and wipes.
4Aunt Flow
This gender-neutral menstrual hygiene company, founded by Claire Coder, is all about making tampons as accessible as toilet paper in public and professional places. Aunt Flow offers cardboard applicator tampons and pads for personal use, but also sells pad and tampon dispensers for businesses.
We asked Claire why it's important to buy from female-owned and run companies, and she said the relatability factor is an important aspect. "Eighty-six percent of women have started their period unexpectedly in public without the supplies they needed. I experienced this firsthand, and that is why I founded Aunt Flow," Coder tells HelloGiggles. "Toilet paper is offered for free, why aren't tampons and pads? Aunt Flow stocks 100+ businesses across North America with our 100% organic cotton tampons and pads. We are the only company that works directly with businesses and schools to ensure their bathrooms are up to par and supporting menstruators."
5L.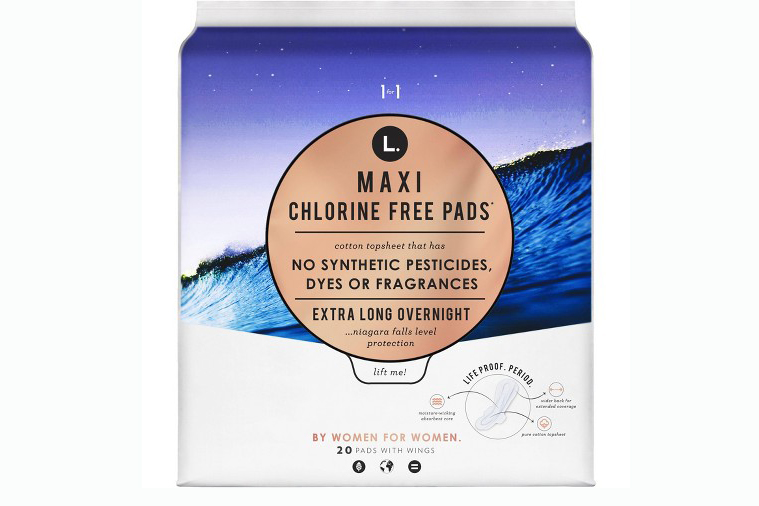 The company, founded by former Red Cross photojournalist Talia Frenkel, works with a network of over 2,800 female entrepreneurs to donate millions of health products to women in need around the world. Offering tampons, liners, pads, and condoms, L. produces its menstrual hygiene products with organic cotton and BPA-free plastic.
Frenkel tells HelloGiggles that supporting female founders is important for everyone, regardless of the industry. "At L., we focus on lifting up women at every stage of the process, from how we source to our messaging and ultimately how we give back," she says. "We make products by women, for women, with the quality you expect and the authenticity you deserve. And it's working! L. sales have resulted in making 100 million products accessible to girls who need them. It's past time women's health is made a priority. When we stop shaming women for the natural and universal cycles of their bodies, we make room for educational, economic, and social opportunities."
6DAME.
DAME. was founded by two friends (one man, one woman) with the shared belief that consumers will make the greatest impact on the planet. Their theory is that if buyers are offered the choice of high-quality sustainable products, we can all build a better world. That's why DAME.'s founders developed a reusable (and safe!) tampon applicator that DAME. sells alongside its organic tampons. The way it works? Slip the tampon inside the anti-microbial applicator and insert it like you would a regular tampon. The only difference is the applicator needs a rinse with cold water afterward.
7Rael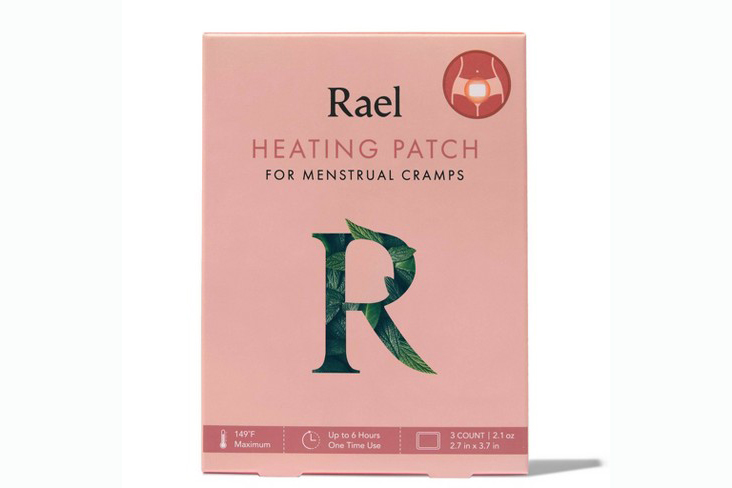 This chemical-free menstrual company emphasizes the importance of knowing exactly what is in your period products. Along with pads, tampons, and liners, Rael sells washes, wipes, underwear, and facial sheet masks.
One of Rael's founders, Aness An, tells HelloGiggles that having a baby made her think more about the products she was using. "After I had my first child, I really wanted to be conscious about using healthy products—for myself, for my family, and in my home," she says. "When it came to menstrual pads, I found that there were so many organic options out there, but none of them actually worked. They might have been good for my body, but they didn't perform for my period, many times being even worse than conventional pads. I couldn't find a single organic period product that worked for my postpartum needs, so we decided to make one."
8Lunar Wild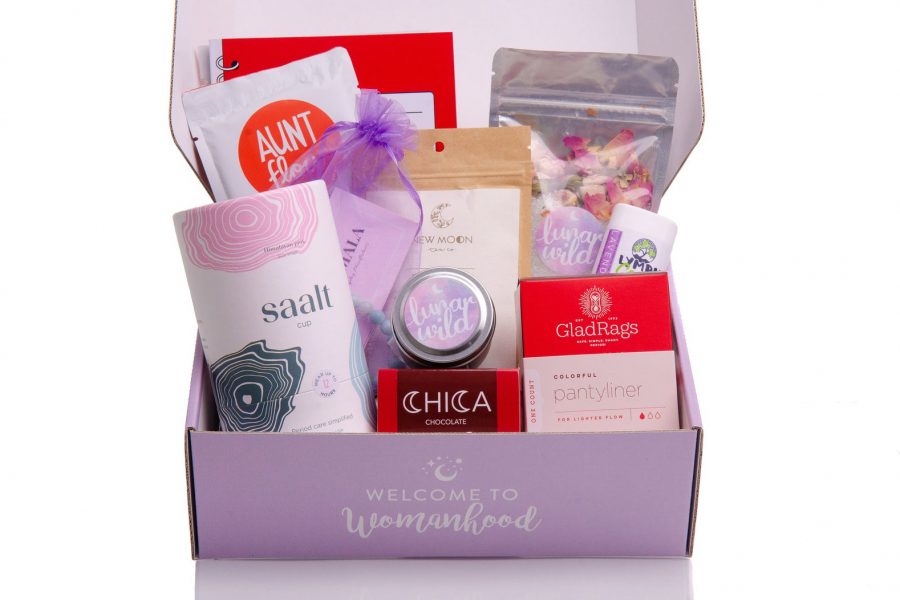 Lunar Wild is a women's empowerment brand dedicated to "the sacred alchemy of womanhood." It focuses on supporting and celebrating young women as they approach the onset of their first menstruation with a beautiful subscription box. Hallie Mazurkiewicz, the founder of Lunar Wild, writes on its website:
"I wondered to myself, 'Is there a box out there specifically for young women that contains mindful menstruation products and sacred literature about becoming a woman? Are young women being taught self-care, intuitiveness, and how to celebrate their bodies and natural cycles?' That's when Lunar Wild was born."
The box includes organic cotton pads and tampons, a reusable cloth pad, a BPA-free reusable menstrual cup, and a selection of curated self-care gifts.
9The Flex Company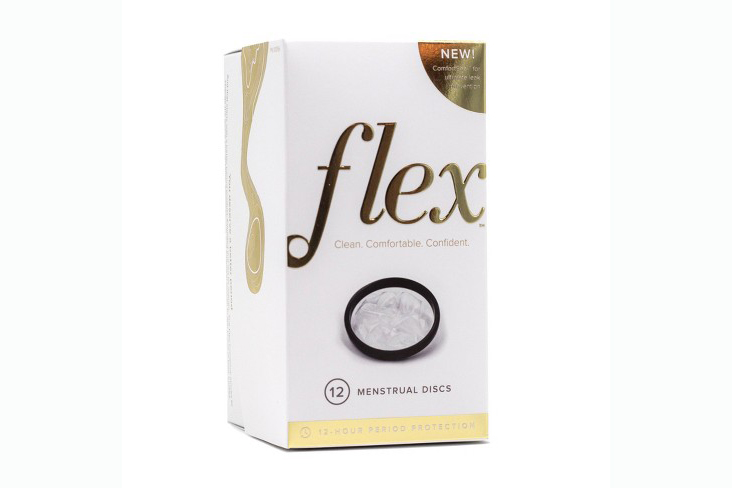 Flex is a disposable menstrual disc that forms to the shape of your body. Founder and CEO of The Flex Company, Lauren Schulte Wang developed FLEX when she realized her tampon use was causing persistent yeast infections. Like a menstrual cup, FLEX is bent and inserted into the vaginal canal so it covers the cervix. It can be worn up to 12 hours and disposed of afterward.
10Modibodi
Modibodi was created by Kristy Chong, the now CEO who built the brand through her past experience as a tech entrepreneur and advocate for women's health issues. Known for its menstrual underwear that varies in styles and absorbency levels, Modibodi offers breathable, antimicrobial, and stain-resistant undergarments made for menstruators ready to stray from pads and tampons. Modibodi also sells activewear, swimwear, and maternity wear.