Men are wearing pearl pins to support projects created by women during the 2018 awards show season
As the conversation around sexual harassment and assault continues to expand, symbols of supporting victims of it have emerged too. At the 2018 Golden Globes, actresses wore all black to make a statement against sexual misconduct in the entertainment industry. And women and men wore Time's Up pins for the same reason. Now, another symbol has emerged on the red carpet that is equally important. It's a vintage pearl hat pin for men to tuck into their lapels, brought to us by Pinned By Pearls. The meaning behind the pearl pins? For men to show that they support projects starring and created by women. We love this show of solidarity.
Of course, we all remember Natalie Portman's words during the 2018 Golden Globes. (How could we forget them?!) When Portman and Ron Howard presented the award for Best Director, Portman said, "And here are the all-male nominees." So, suffice it to say, it's the perfect time to see pearl pins on the red carpet.
Anyone who wears one of the pearl pins commits to the Pinned By Pearl pledge: "I am actively looking for projects directed, produced, written by and starring women, as well as other marginalized voices. I believe our industry culture will only heal when there are new, diverse voices in power. I wear this pin because I don't want to stand by; I want to stand up for change." Amen.
Here are some familiar faces who have already worn pearl pins to support equality this awards show season.
Tom Hanks wore a pearl pin to the 2018 Golden Globes.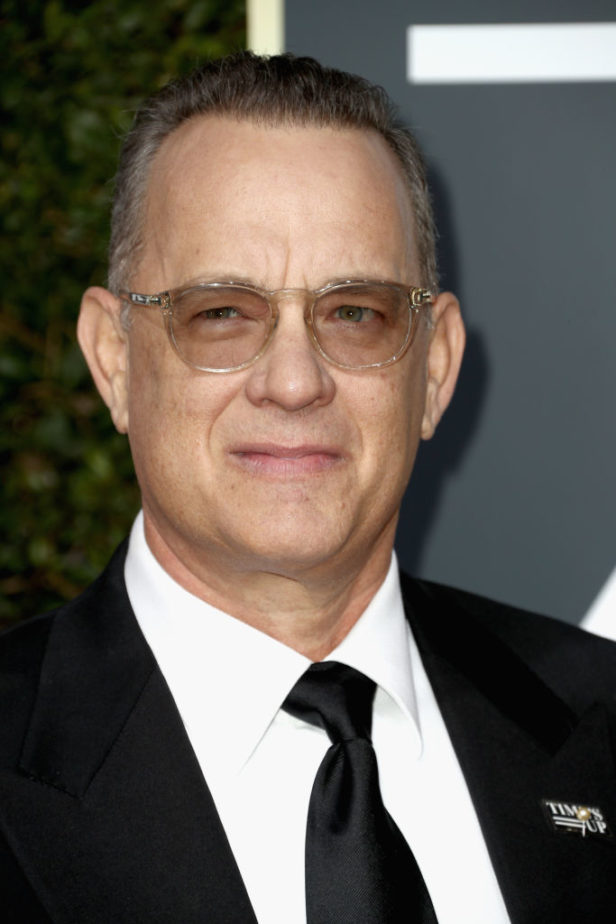 And Sterling K. Brown wore one to the SAG Awards.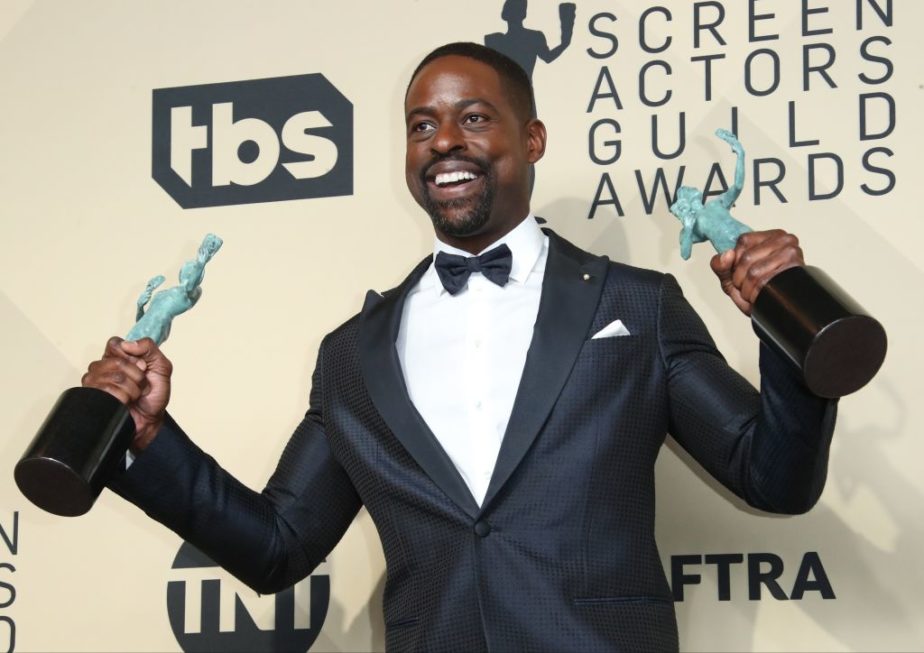 O. T. Fagbenle wore one too the SAG Awards too.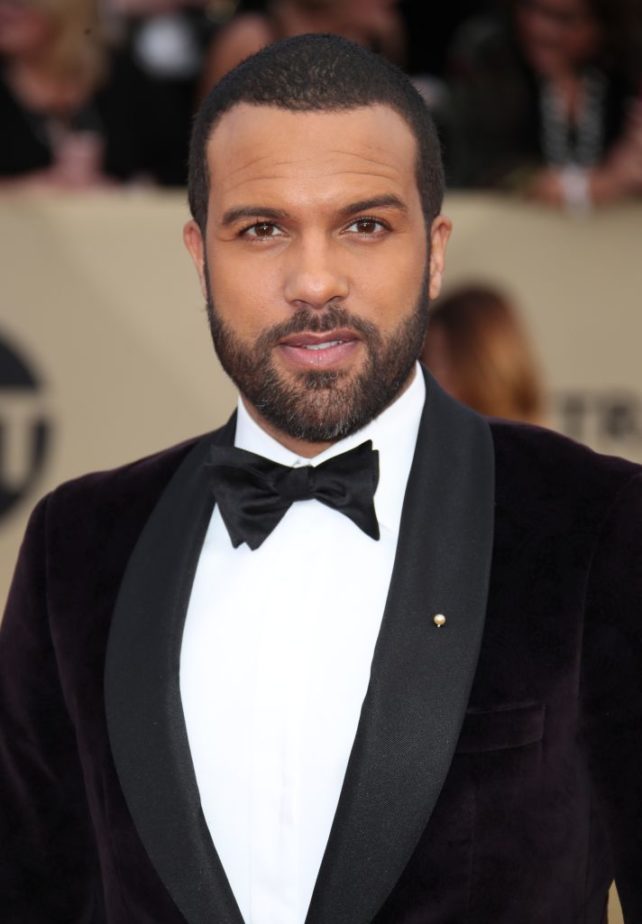 We hope more and more men keep wearing pearl pins to support women and the projects they're creating.
"We started Pinned By Pearls because we saw an opportunity for men in Hollywood to recognize their own industry influence and use it for positive change," the founders of Pinned By Pearls, Suzanne Zoe and Jennie Tucker, told TODAY Style.
Why does Pinned By Pearls uses a hat pin to symbolize men supporting women's projects?
"We've chosen the hat pin as a symbol because of its historical connection to women's suffrage and empowerment. Hatpins were a memorable part of the suffragette ensemble. The pointy pins were also women's improvised, defensive weapon of choice," the Pinned By Pearls website explains. "The pearl represents how something beautiful can form from a single grain of sand. The small action of taking this pledge can be a first step towards industry-wide change."
We hope that men continue to wear pearl pins during the 2018 awards show season. And, more importantly, live out its mission statement.