Men read aloud real stories of sexual assualt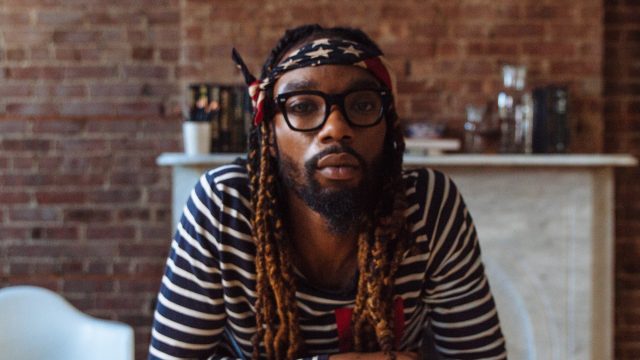 When we were kids, we were told never to talk to strangers, walk alone in a dark alley (or anywhere, really, thanks Mom!), or dress provocatively lest we, as women, attract sexual predators. When you stop to think about it, it's pretty ridiculous that we've been hard-wired to accept that we are part of a culture where we could be blamed for sexual assault. It's part of "being a woman," as some might argue. In fact, being a woman these days can be less than stellar; despite the steps we're taking towards equality, we're still a long way from a balanced universe, even Tina Fey agrees with us. 
It's never easy to talk about sexual assault, or even read about it in the news. The facts are simple: Sexual assault can happen to anyone. According to the U.S. Department of Justice, 82% of assaults are perpetrated by a non-stranger, and 50% of those occur within one mile of the victim's homes. The "bad guys" aren't typically hiding around the corner, or even strangers to us: they could be our neighbors, classmates, or even friends. 18% of those crimes happen in a public space. This is an important issue that has sparked many debates, protests, and awareness groups. Victims of abuse are becoming more empowered to share their stories in hopes of reaching out to those that might be too afraid to speak out — but Teen Vogue decided to take it a step further and add an unlikely voice to the mix: men.
As part of their Not Your Fault series, which is a campaign that is geared towards educating young people about the epidemic of sexual assault, Teen Vogue asked eight men — who are cisgender, transgender, black, white, Christian, Jewish, Agnostic, Buddhist, gay, straight, and pansexual — to read stories of sexual assault submitted by survivors. According to Teen Vogue, they chose men to read these stories because they are often demonized, excluded, or seen as stereotypically responsible for perpetuating rape culture.
After reading the survivor's stories of assault, the men were asked what their reactions were to the videos. The men were shocked and saddened by the stories, often admitting that society's first question to a victim of assault is "what did you do to make that situation happen?"
https://www.youtube.com/watch?v=S8OIgAPuynY?feature=oembed
The stories are not easy to hear. One of the stories involves a freshman in high school, who was gang raped by her so-called friends and then slut-shamed afterwards by her peers once photos of the incident started circulating around school. "At least the subway is safe," the story goes, "because it's full of strangers." The men were shocked to learn the survivor didn't tell anyone until nine years after the event. "That's a lifetime to live with something so personally horrific," Jason, one of the readers, said.
https://www.youtube.com/watch?v=gffTV2_Zsv8?feature=oembed
In flipping the script on rape culture, these men were provided the chance to not only share the stories of abuse survivors in a safe environment, but they each had powerful responses and realizations that might otherwise have gone silenced, since we don't typically invite them into this conversation. "As a person I am happy that she came out on the other side," one of the readers said, after admitting that he was saddened by the idea that anyone he might have a relationship with would assume all men had ulterior motives or was generally afraid of all men.
https://www.youtube.com/watch?v=IIxF1PNtH1U?feature=oembed
https://www.youtube.com/watch?v=qyVJ9yRfnNA?feature=oembed
Sexual assault is not something that will go away overnight, but it is something that we can change if we all join our voices together. All of us have unique voices, stories, and perspectives that we should fearlessly raise when it comes to this issue, because not everyone feels strong or safe enough to get help. This isn't an issue that happens to a specific gender, race, age, or size — it can happen to any of us. As Teen Vogue says,
If you or someone you know has been sexually assaulted, reach out for help by calling the National Sexual Assault Hotline at 800-656-HOPE (4673). You can also visit RAINN, End Rape on Campus, and the National Sexual Violence Resource Center.