15 things HG editors are buying during the Memorial Day Weekend sales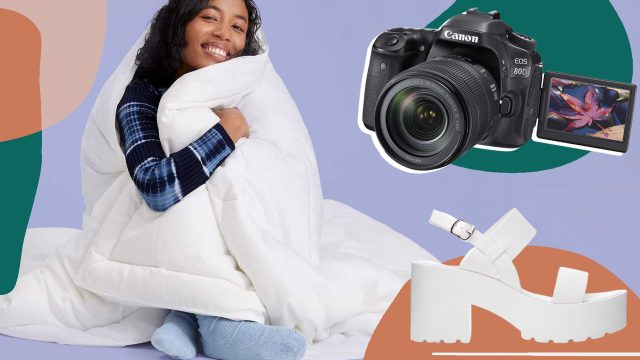 With Memorial Day Weekend finally here, we're ecstatic for the extra day off. And while most of us will either be staying indoors or practicing social distancing to prevent the spread of the coronavirus (COVID-19) pandemic, an additional day to kick back and relax is always welcome nonetheless. Apart from the long weekend, we're also very ready for the much-needed Memorial Day Weekend sales. Hey, in this economy, any type of discount and sale is much appreciated.
We've been waiting months for these big buck reductions, and we've got our eyes set on everything from footwear to comforters to DSLR cameras to a Nespresso machine.
These are the 15 things that HelloGiggles' editors will be buying during the Memorial Day Weekend sales:
1Teva Hurricane XLT Infinity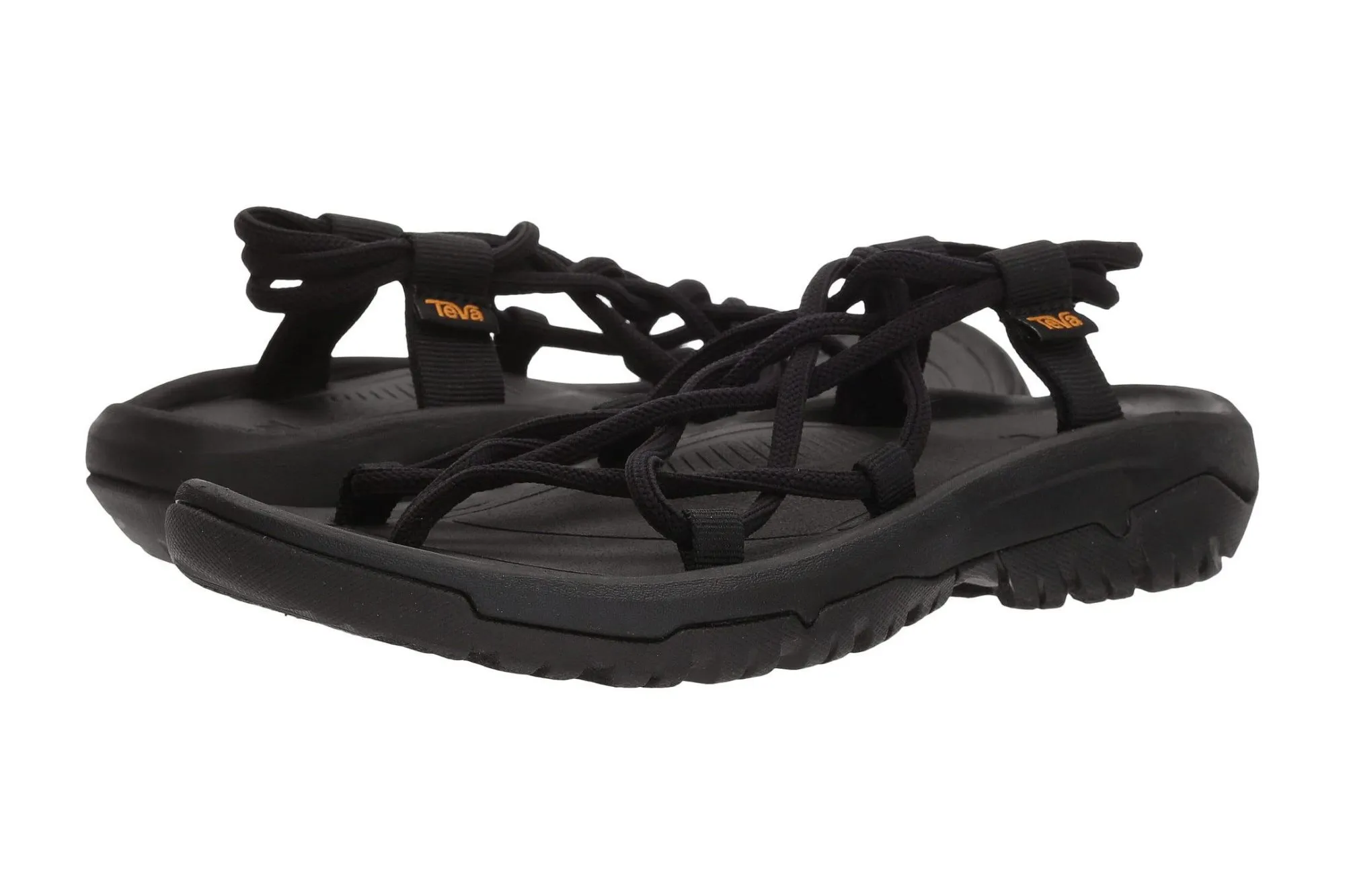 I've been wearing the same pair of Birkenstocks for the past few summers, so I'm taking this weekend as a chance to get a new pair of sandals.  I like these sporty Tevas because they'll look modern and ironically fun with denim shorts but will be totally fine if I get them wet (whether by the ocean or spilled rosé). – Danielle Fox, Social Media Editor 
2PoolCandy Lemon Sunning Pool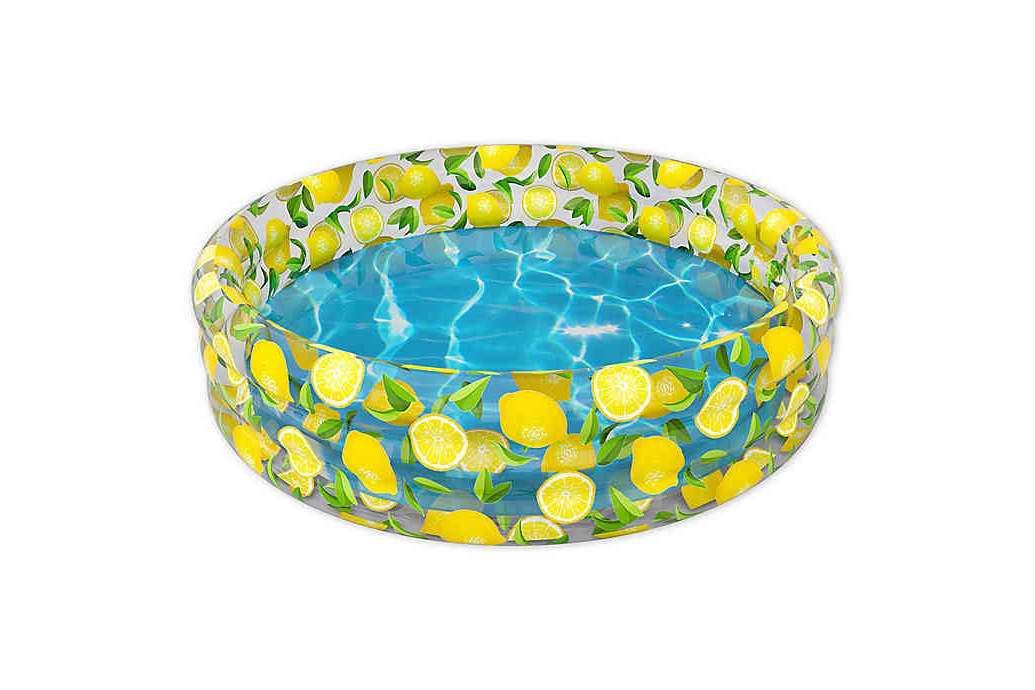 My "backyard" is really more of a driveway, but with a prolonged quarantine into the hot summer months, I'm going to have to get creative. The small space can handle this inflatable sunning pool—which comes in a super-cute lemon print that happens to match my outdoor umbrella. With this affordable kiddie pool, I can pretend the sweltering days on the pavement are more like a mini-vacation, with the right frozen drink and summer read. Plus, my little dog can cool off, too. – Caitlin White, News Editor
3Nespresso Coffee Maker
I recently moved apartments for the first time in five years, so I used the move as an opportunity for a major refresh. Step one: Throw out my old drip coffee maker that I am almost positive I did not clean enough. I'm upgrading to this Nespresso coffee maker that includes the Aeroccino milk frother to save money on the pricey lattes I treat myself to occasionally by making them at home. – Hayley Mason, Editorial Director
4Canon Camera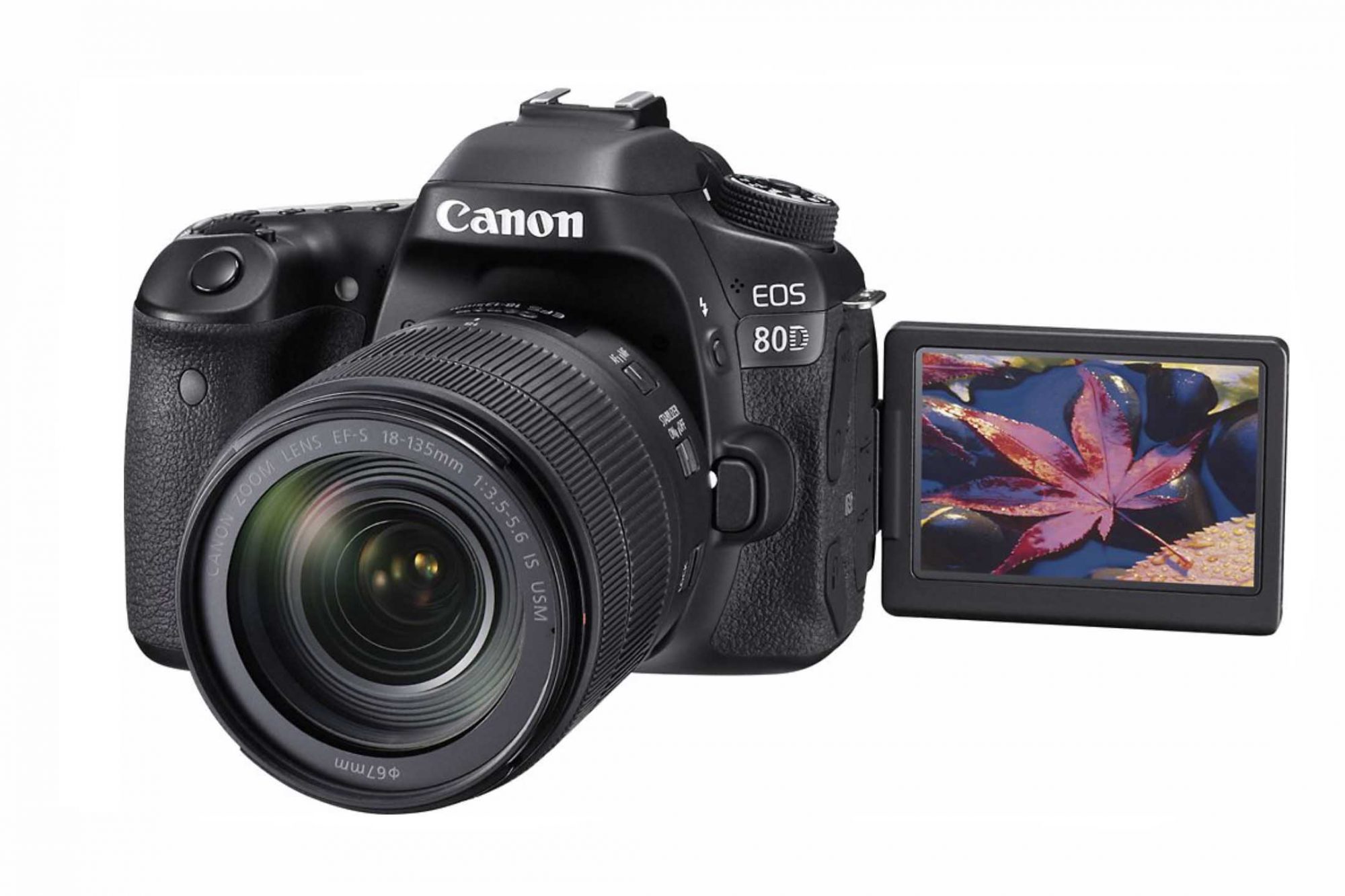 TBH, this is so I can up my Instagram game and not worry about having to update my iPhone every time the camera quality starts to go down. This one has built-in WiFi that can connect directly to my phone and laptop, so I can shoot and upload without the hassle of wires. It also shoots video with sound, so please subscribe to my channel once it's up. – Pia Velasco, Senior Beauty and Fashion Editor
5Old Navy bathing suits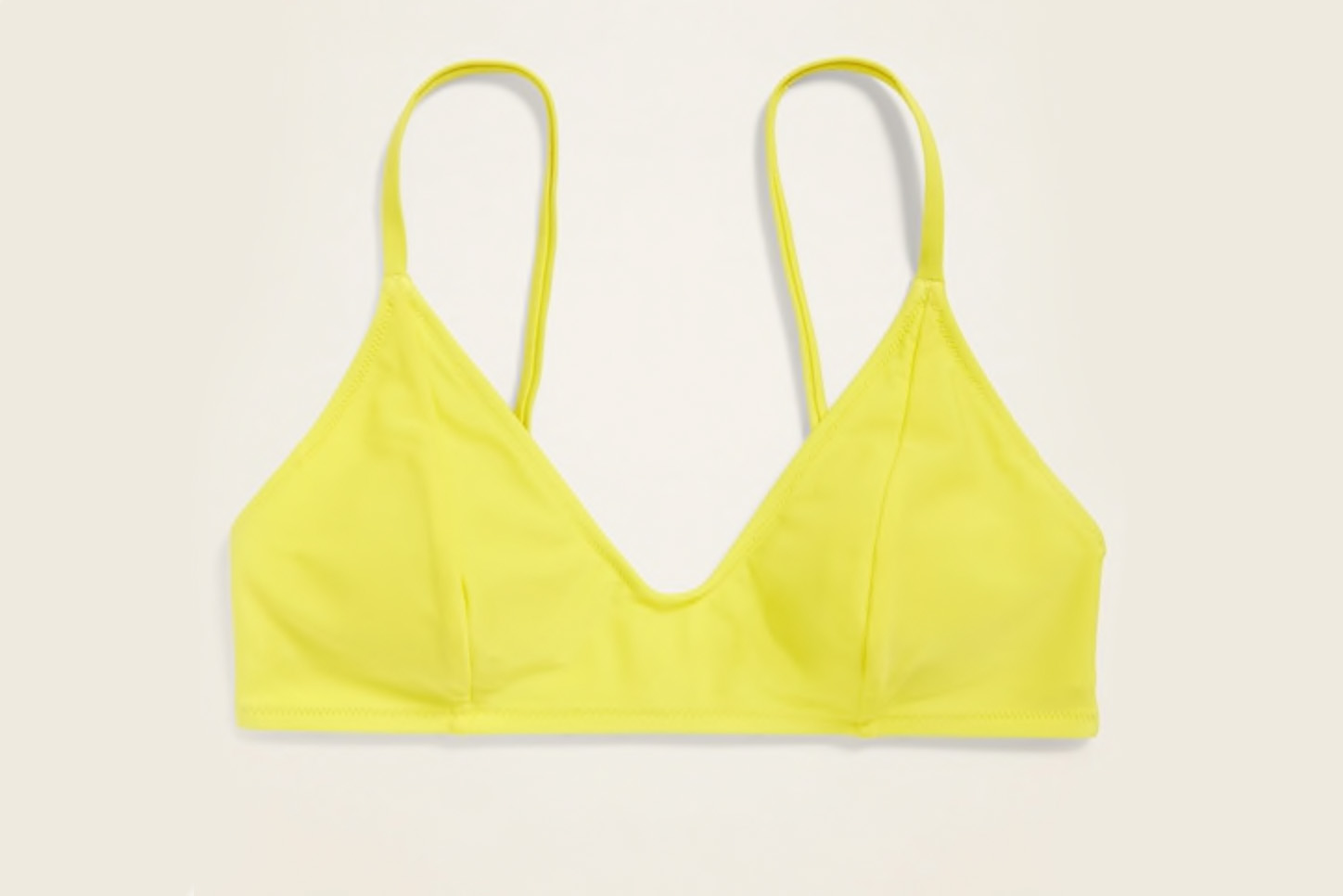 Old Navy has always been my go-to for cute bathing suits, and with 50% off all swimwear, I'm definitely going to stock up (I especially love this scoop-neck bralette bikini). I'm lucky enough to have access to a lake this summer, so I'll hopefully be putting these suits to good use! – Rachel Simon, Deputy Editor
6Quay Sunglasses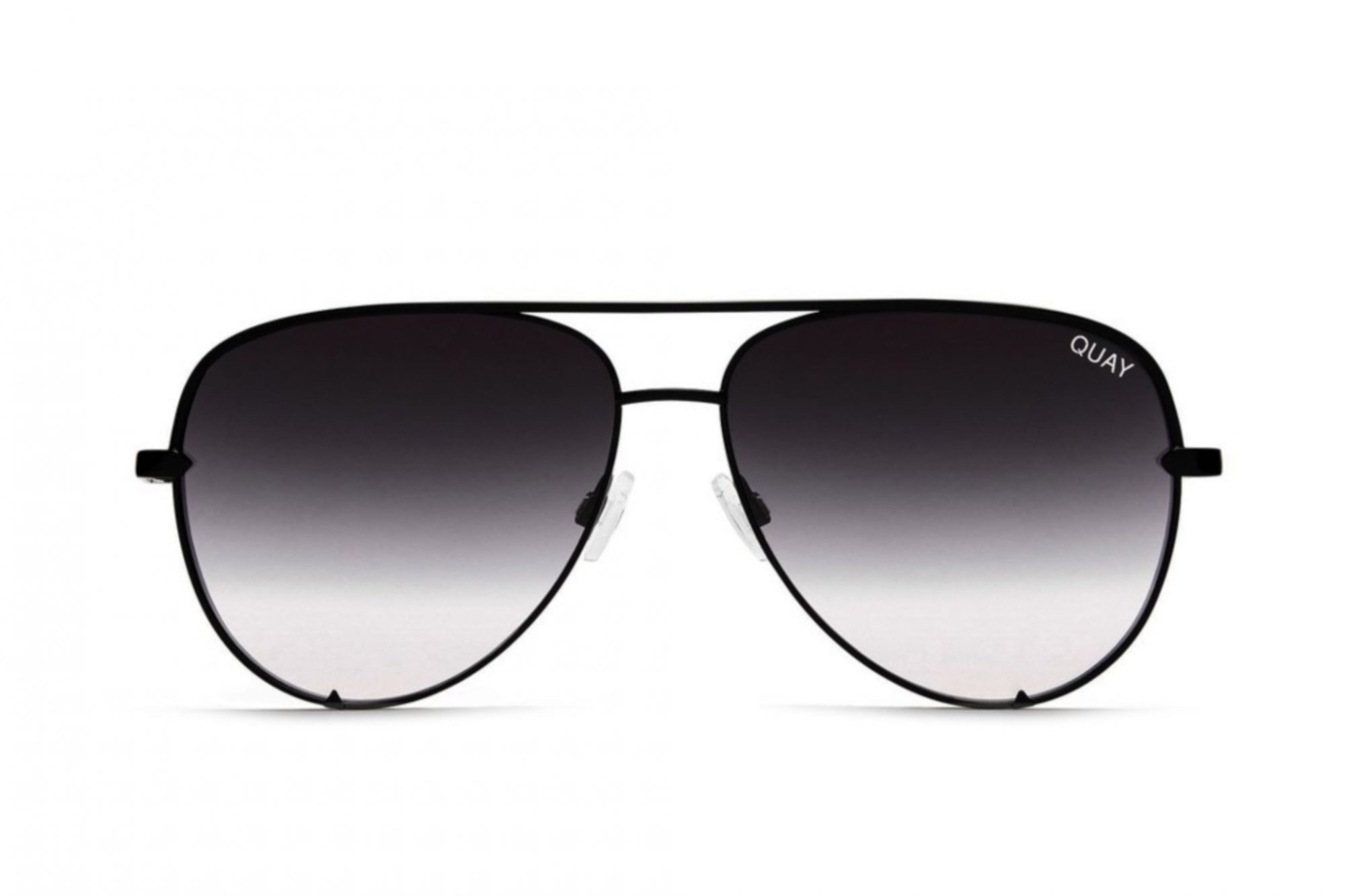 Sunglasses are truly my most favorite accessory, so I get excited when the start of warmer weather means I can nab another pair or two. Quay is offering a Buy-One-Get-One-Free sale this Memorial Day weekend, and I can't wait to finally get my hands on this pair of over-the-top aviators I've been eyeing on celebs like J-Lo for months now, along with a pair of blue light blocking glasses to boost my work from home sitch. – Mackenzie, SEO Writer 
7GermGuardian Elite Room Air Purifier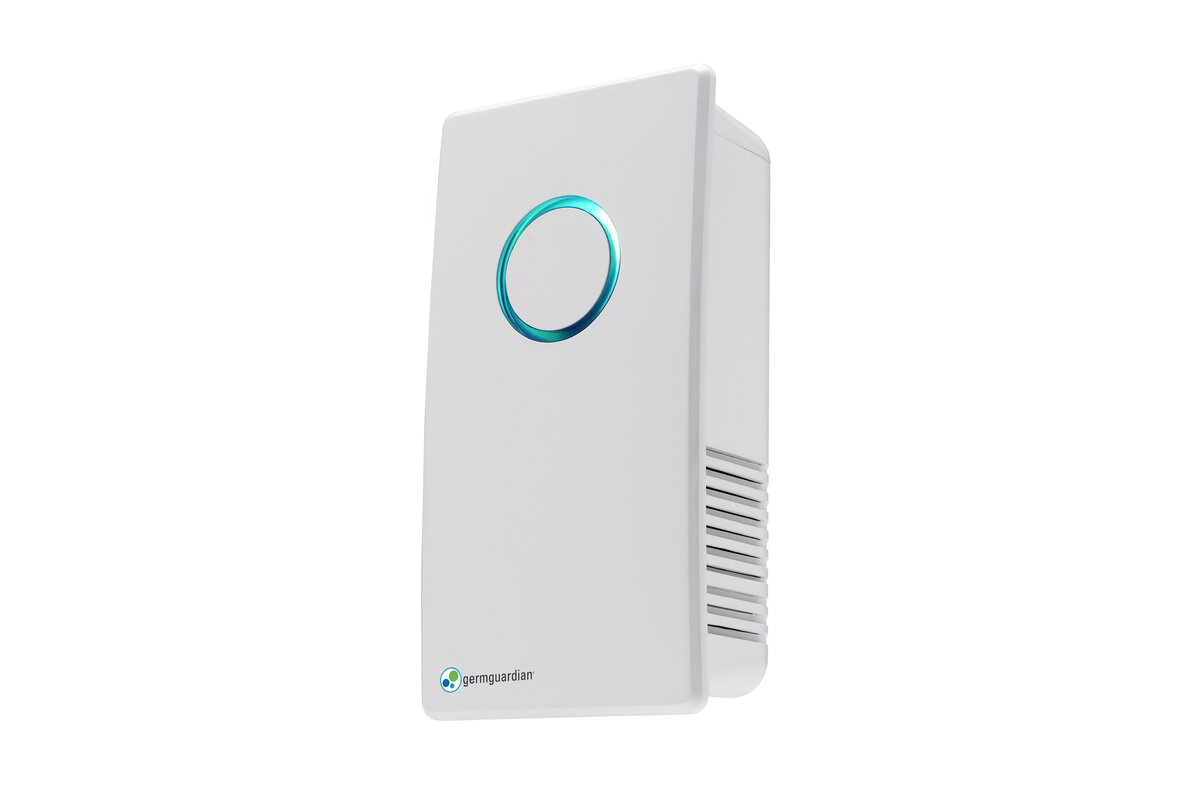 The pandemic has made me think more than ever before about ways I can keep my spaces clean and manage my asthma as best I can. My small NYC apartment with bad air circulation can make my asthma and allergies pretty miserable, so anything I can do to make the air more suitable for breathing is worth it. I don't have the room or the budget for a full-size air purifier, so this compact, plug-in version is perfect. It's also affordable enough that I'll likely purchase a couple to go in different rooms. – Morgan Noll, Editorial Assistant 
8Nasty Gal Melange Frill Set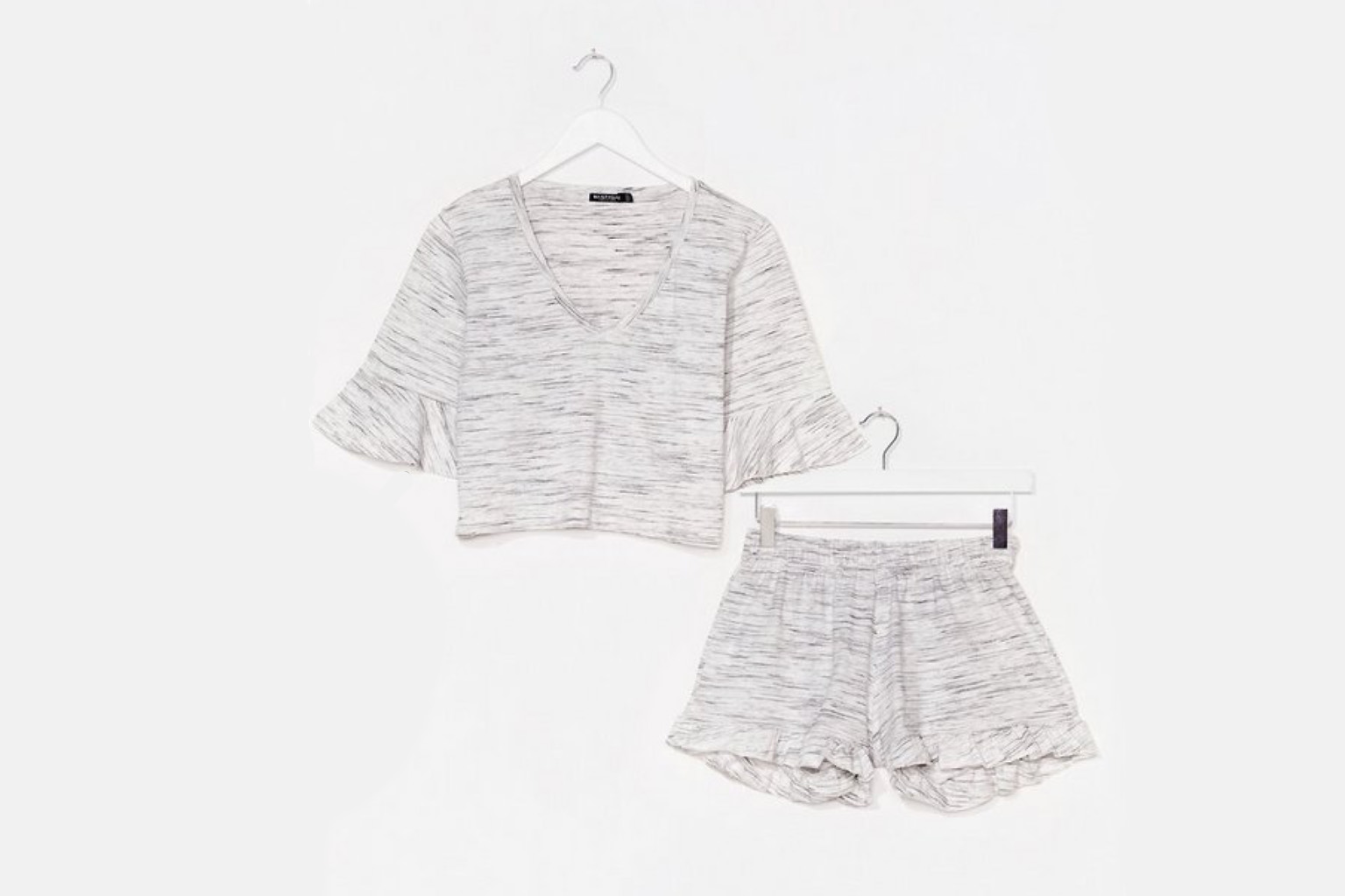 I've been itching for a cute WFH lounge set that can double as pajamas, and this ruffled hem set from NastyGal fits the bill perfectly. I love the ruffled sleeves, V-neck, and stretchy waistband. I have a feeling I'll be living in this set all summer long. – Claire Harmeyer, Assistant Editor
9Rifle Paper Co. Stitched Notebook Set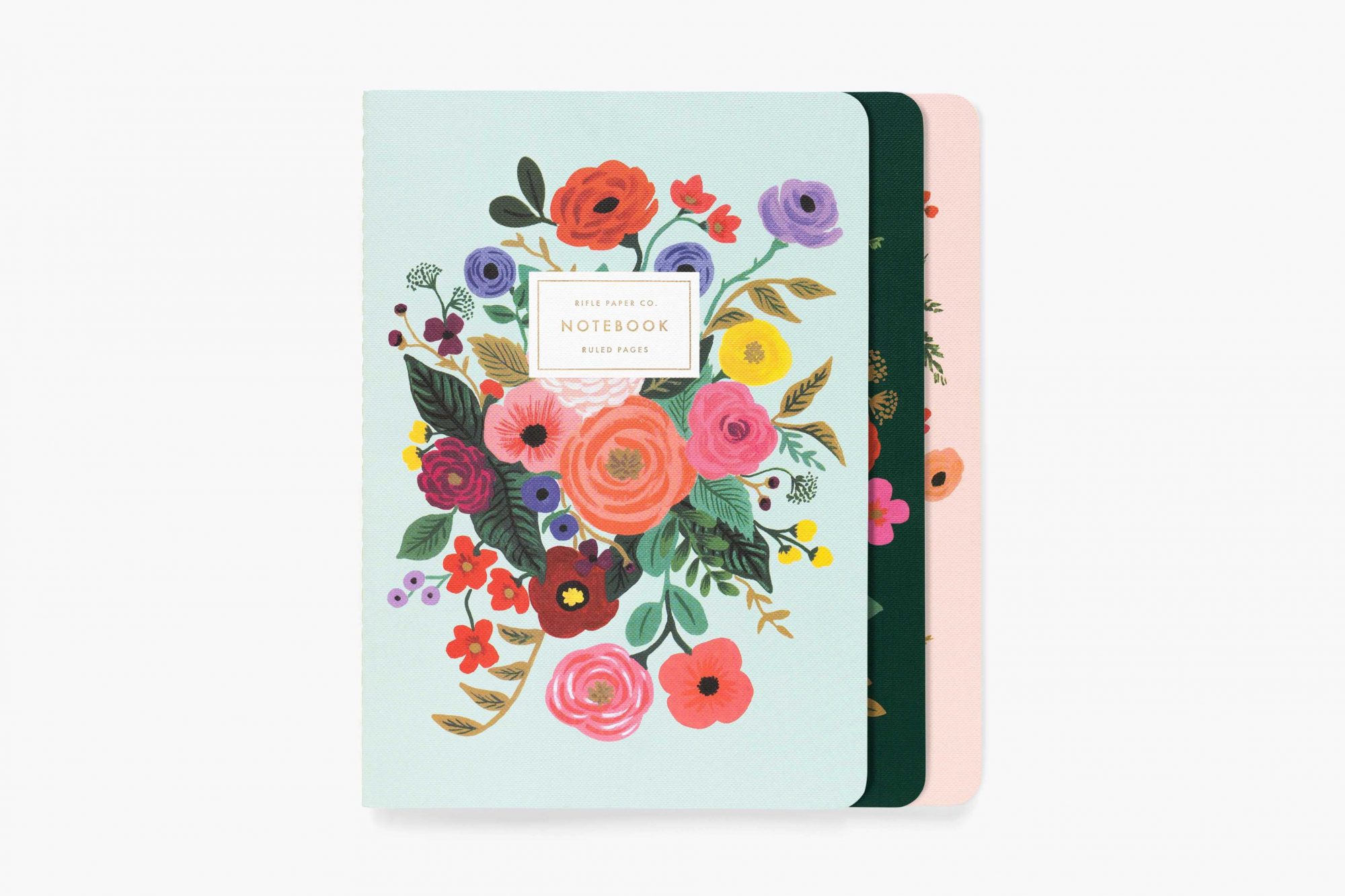 With being home more often, I've had more time to sit with my thoughts. I've been journaling like a mad man, which means I'm soon in need of a new journal or two. And as an avid Rifle Paper Co. fan (they're based in my hometown, Winter Park, Florida), I plan on buying some of their gorgeous selections. I mean, look at them. Their journals are covered with beautiful illustrations of flowers and fun pops of color. Plus, they're thin enough to be secretly stored underneath your bed or on top of your nightstand. Take 30% off everything with the code: FRESH! – Raven Ishak, Senior Lifestyle Editor
10The Purple Queen-Sized Mattress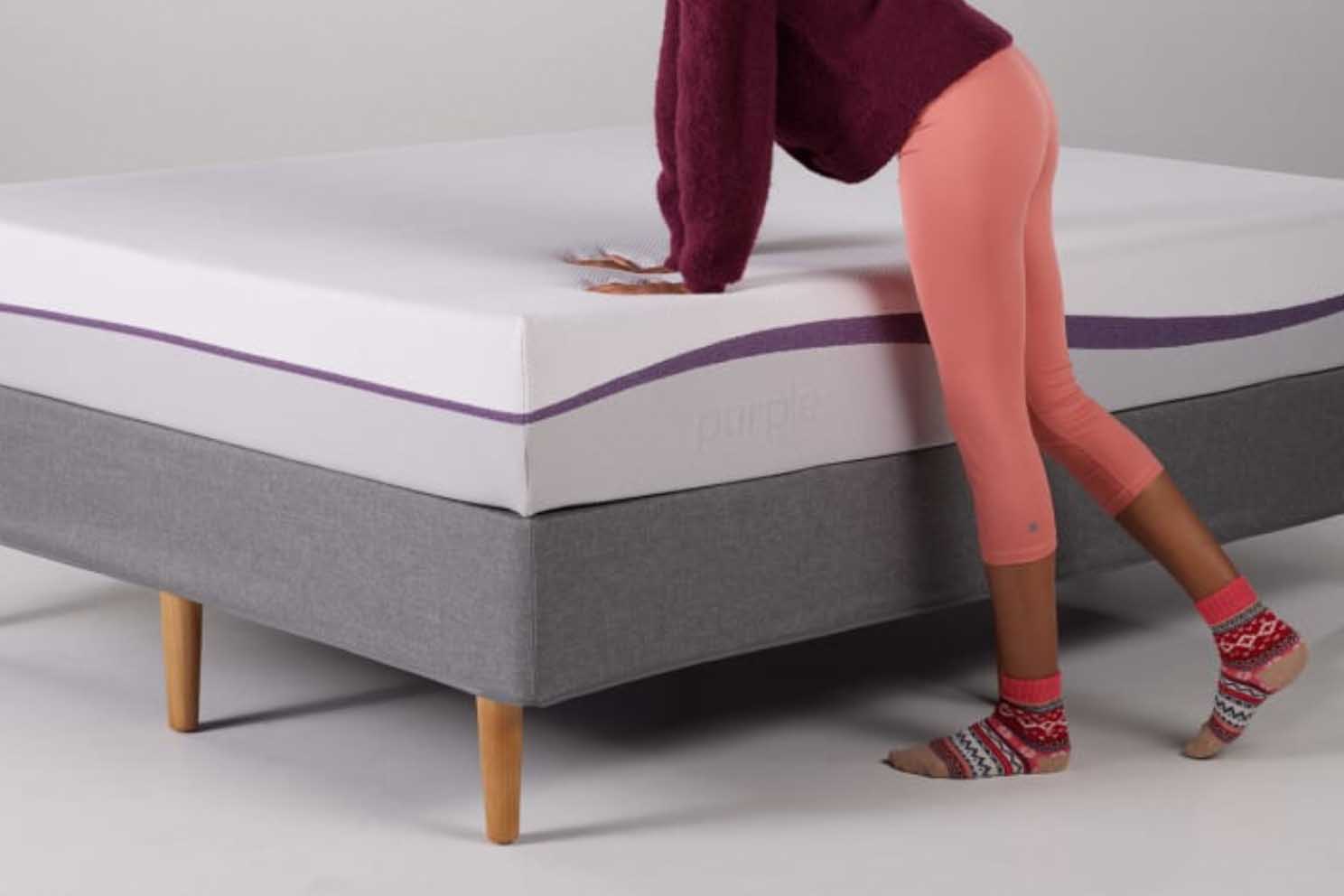 My boyfriend and I are badly in need of a mattress upgrade, but we've been putting it off forever. Now seems like the perfect time to bite the bullet, though, so we'll be buying a mattress from Purple while the sale's going on. I can't wait to sleep soundly and comfortably all summer long. – Rachel Simon, Deputy Editor 
11Nasty Gal Just The Two Of Us Lounge Set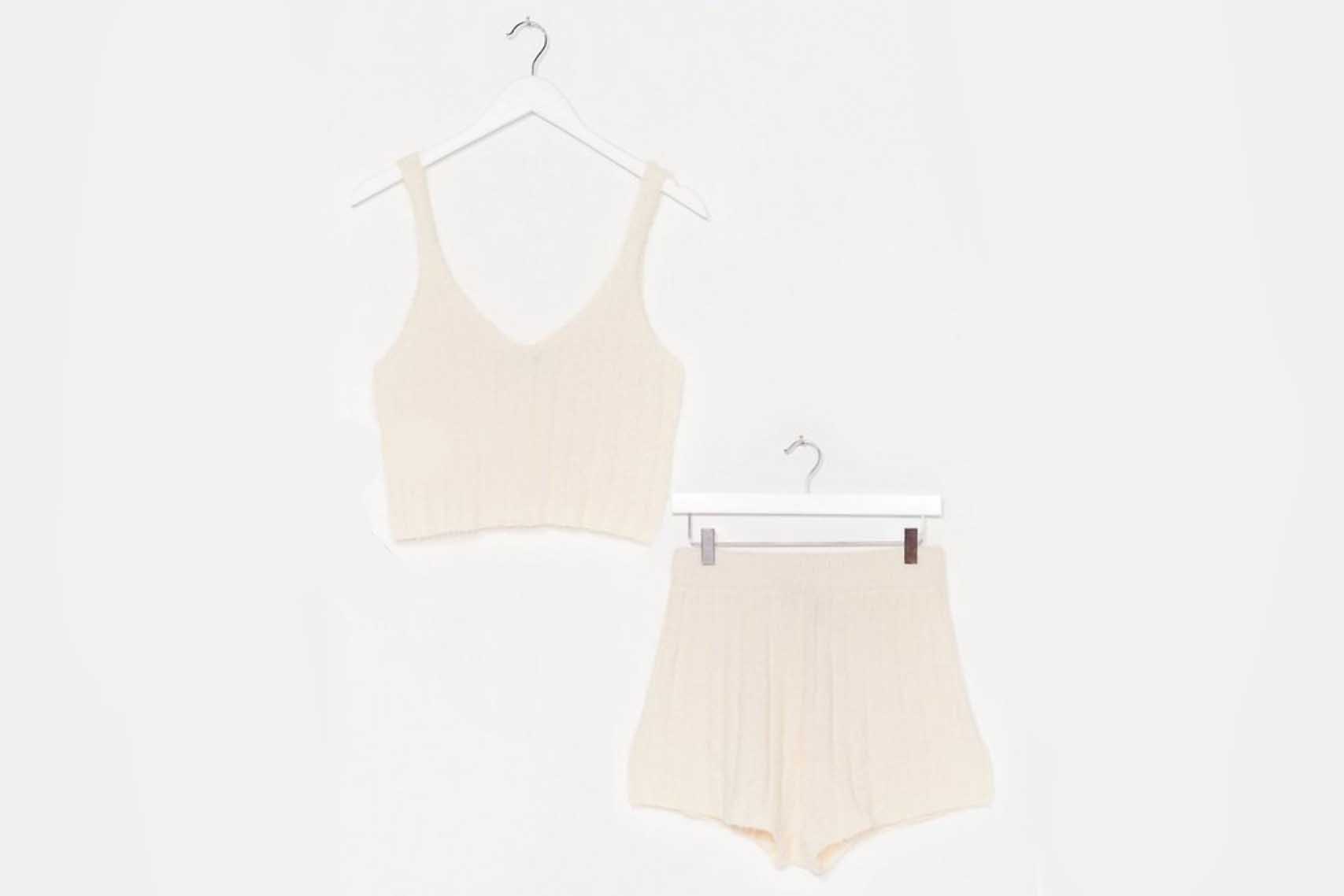 After months of lusting after cute loungewear sets seen on my Instagram feed, I'm ready to snatch a few up for myself during Nasty Gal's sale. This matching knit tank and short set is about to be my new summer WFH uniform. – Mackenzie Dunn, SEO Writer
12Buffy Cloud Comforter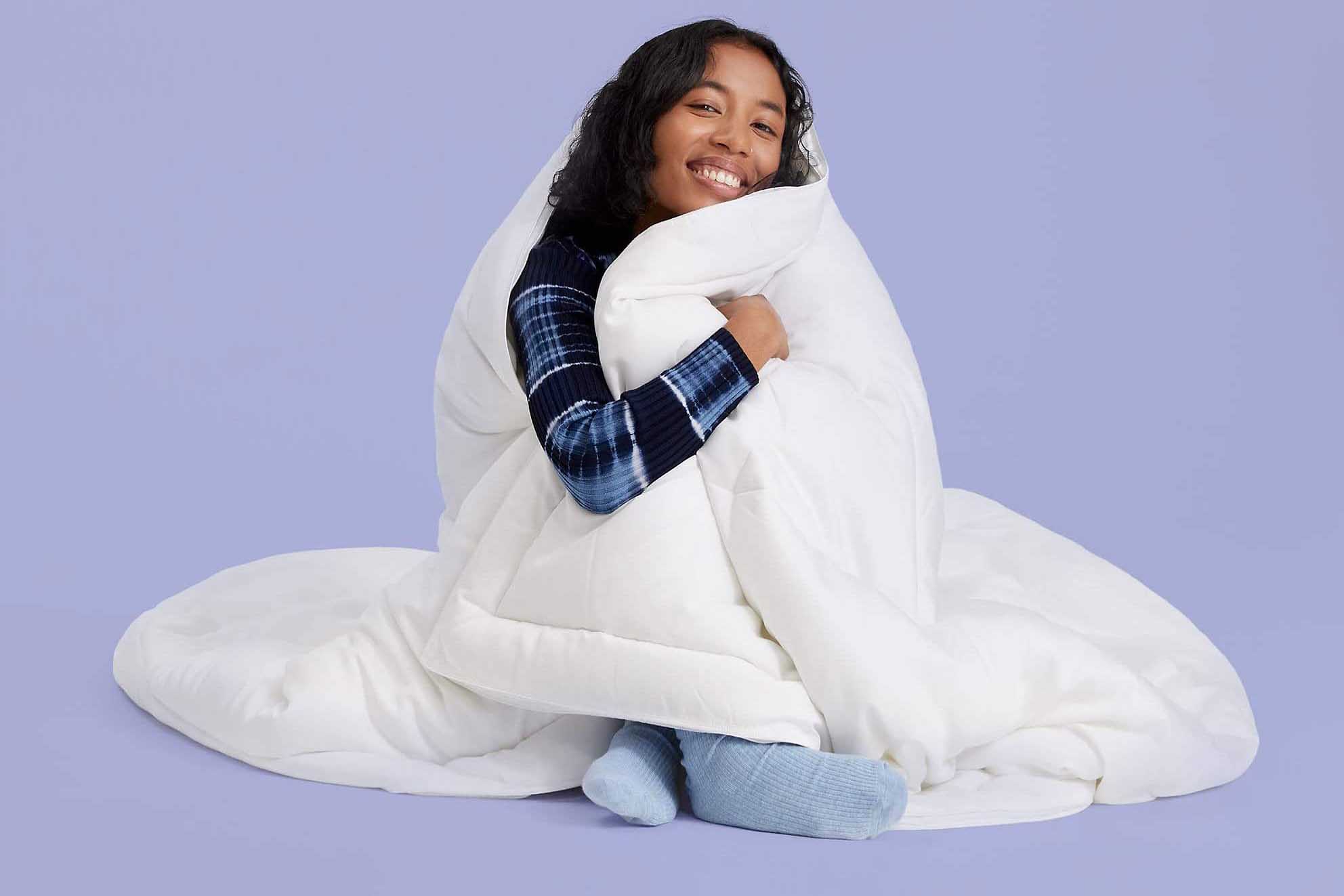 "I deserve this." That's what I am telling myself as I put this comforter into my cart. I've yet to ditch my college comforter and the endless Instagram and subway ads for this buzzy comforter have been calling out to me for a while now, so now it's time to bite the bullet. To me, though, it's not just an indulgence. Having asthma and allergies, the eucalyptus fabric and hypoallergenic benefits will (hopefully) allow me to breathe easier at night and wake up less sweaty and sniffly in the morning. I'm also adding the duvet cover because, as Beyoncé sings, I'm a grown woman. Use code MEMORIAL25 for $25 off. – Morgan Noll, Editorial Assistant
13Rubbermaid 45 Qt. Rolling Cooler
Instead of going to restaurants and bars this summer, I'm going to spending more time outside with my friends as we continue to practice different forms of social distancing. I live a few blocks away from a park, and considering I don't have too much upper-body strength, this rolling cooler is perfect for me. I know I'll be able to fit all the food and drinks I want inside because, for measure, this cooler can fit 67 cans plus ice. Summer fun, here I come! – Pia Velasco, Senior Beauty & Fashion Editor
14Nasty Gal Chunky Cleated Open Toe Sandals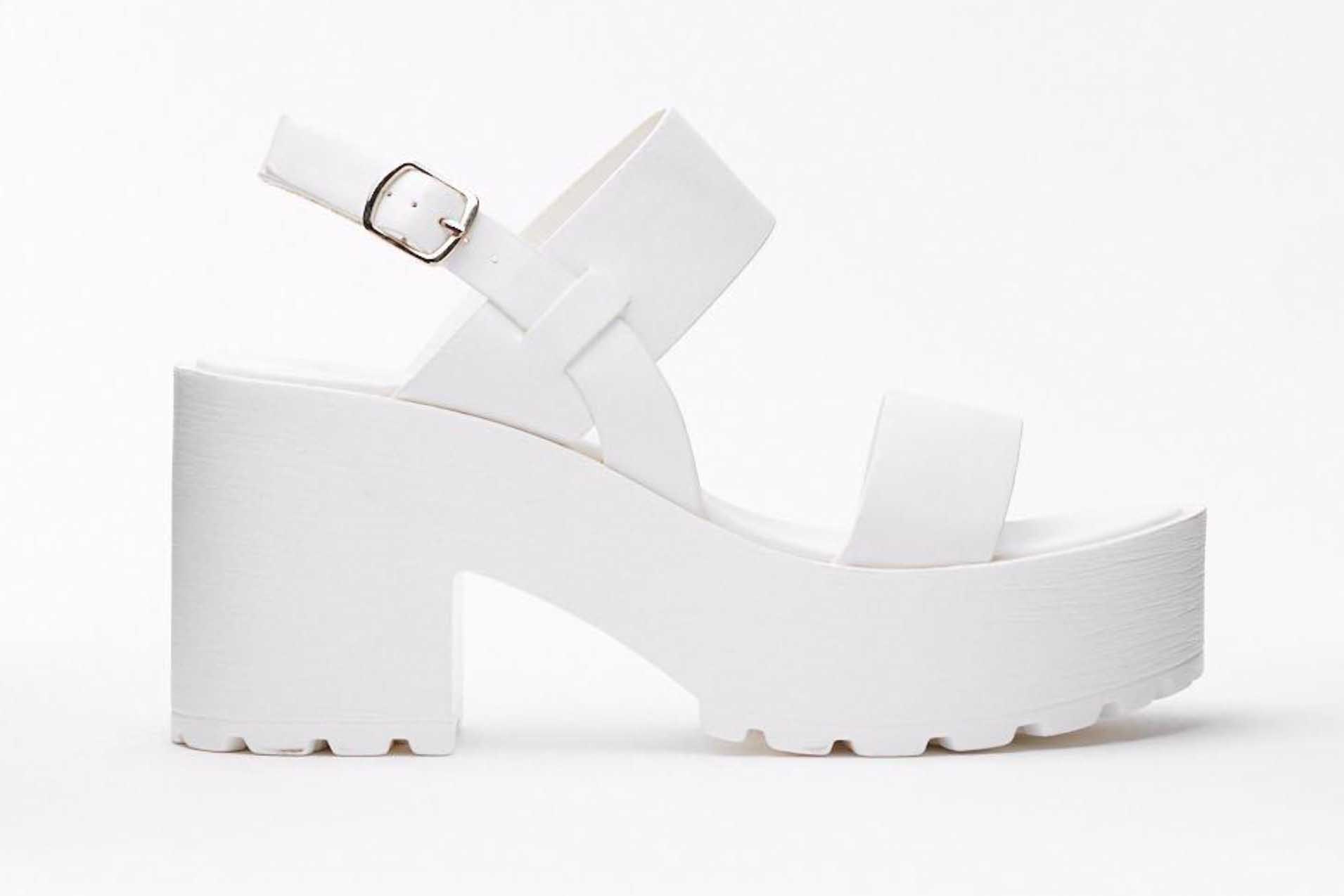 I've been loving chunky cleated sandals recently, but have been hesitant to buy a pair since they're a super-specific style. I've had my eye on this white pair on NastyGal, and with 60% off this weekend, it's time to take the plunge. The chunky heel will likely make these comfortable for walking, and I can already see them paired with the sundresses hanging in my closet, dying to be worn. – Claire Harmeyer, Assistant Editor 
15Dick's Sport-Brella Recliner Chair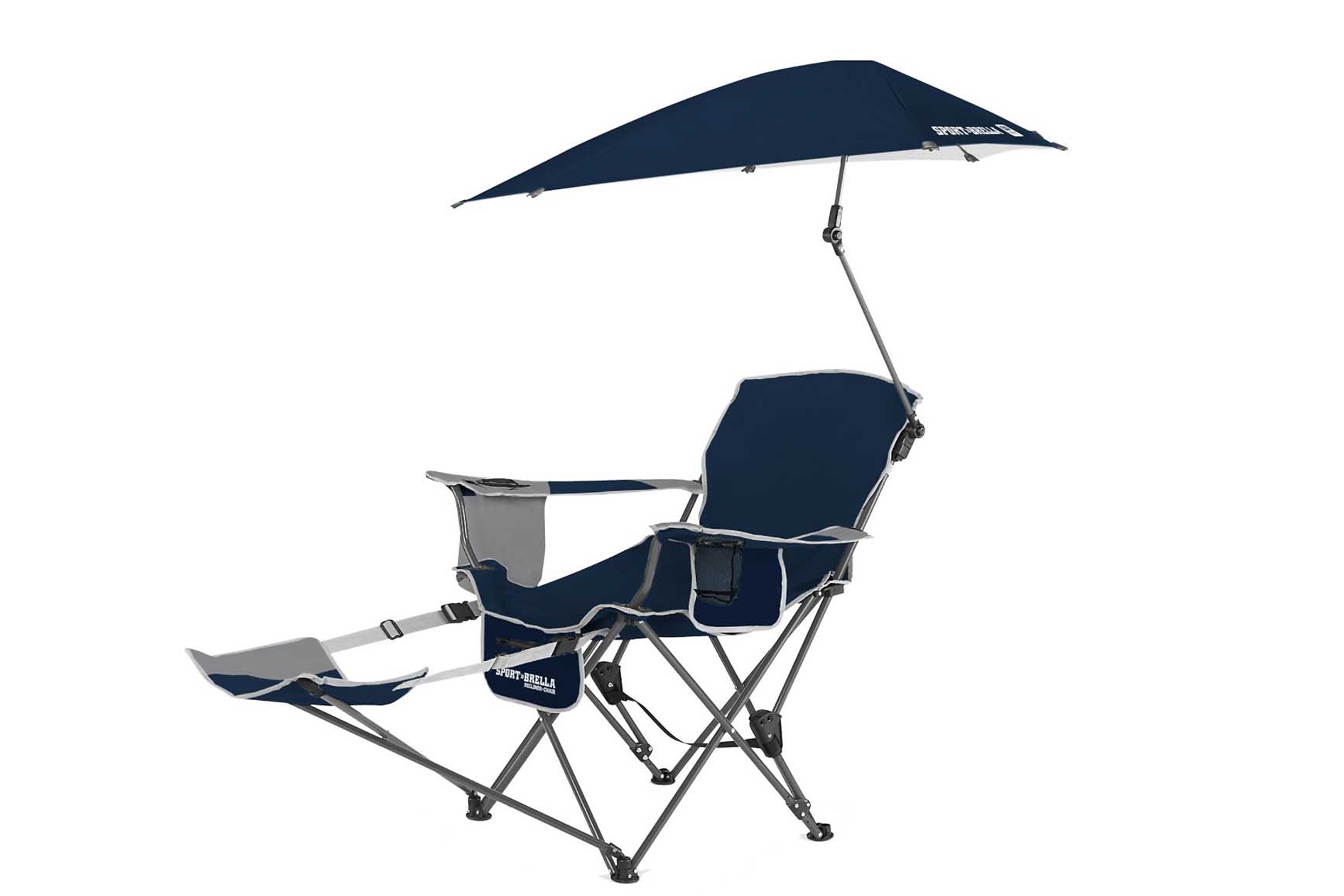 My apartment is lucky enough to have a roof, but the broken to functioning chair ratio up there is—not joking—four to one. Because my summer plans now include a lot more reading up there than expected, I'm treating myself to this umbrella+chair delight. It will give me a bit of cover and save me from freaking out about sun damage. – Danielle Fox, Social Media Editor