24 beauty products for Memorial Day travel, from TSA-friendly face mists to sunscreen sticks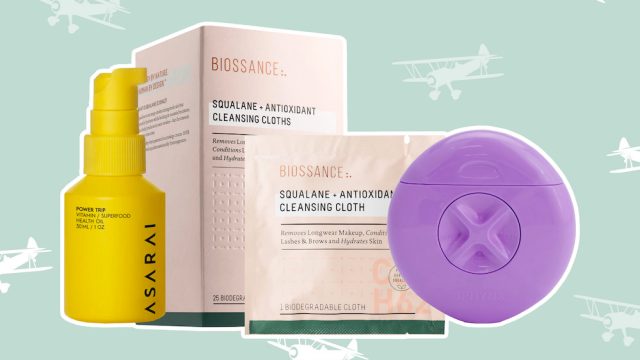 Is anyone else counting down the days until the next long weekend? The arrival of travel season has us excited, and with Memorial Day so close, we can almost touch it. We're consumed by all the beauty goodies we'll take with us on Memorial Day weekend.
Of course, a Memorial Day staycation is just as exciting. But for those of us with jet-set plans in our future, it's time to start stocking up on convenient, travel-sized beauty goodies so that our skin stays fresh, healthy, and beautiful. We've already covered the essential Memorial Day shorts you'll be needing to get you through your beach days, so now let's get to your beauty needs.
It's impractical to travel with your entire beauty haul because let's be real, it's just too much stuff. All you need are the necessities to keep your skin moisturized and healthy, and makeup staples to give you a radiant and effortless glow.
Here are 24 beauty products to bring with you on your Memorial Day travels and beyond.
1Soap and Glory Clean Getaway Gift Set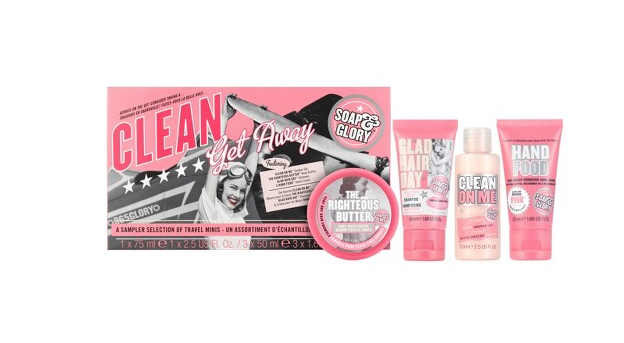 All of your body essentials are in this handy gift set. It includes four travel-sized best-sellers: Clean on Me Clarifying Shower Gel; The Righteous Butter Body Butter; Glad Hair Days Shampoo; and Hand Food Hand Cream.
2Marc Jacobs Beauty Somewhere, Anywhere Le Marc Liquid Lip Crayon Collection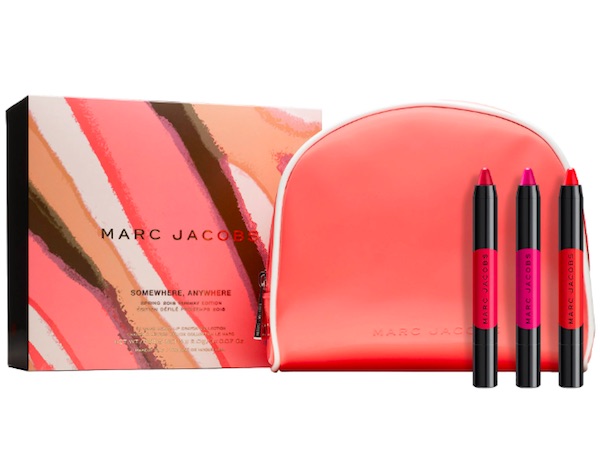 This limited-edition set features three lip crayons including How Rouge; Flaming-Oh; and Coral Fixation. Perfect for any occasion during your travels.
3Asarai Power Trip Vitamin Oil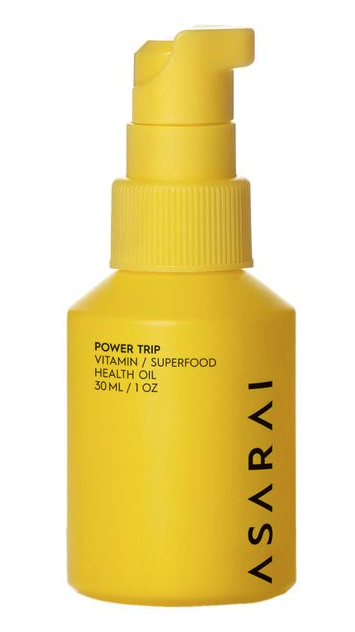 Lather on this vitamin-packed oil for a healthy glow. It will leave your skin feeling rich and silky no matter what weather you encounter on your trip.
4T3 Featherweight Compact Folding Dryer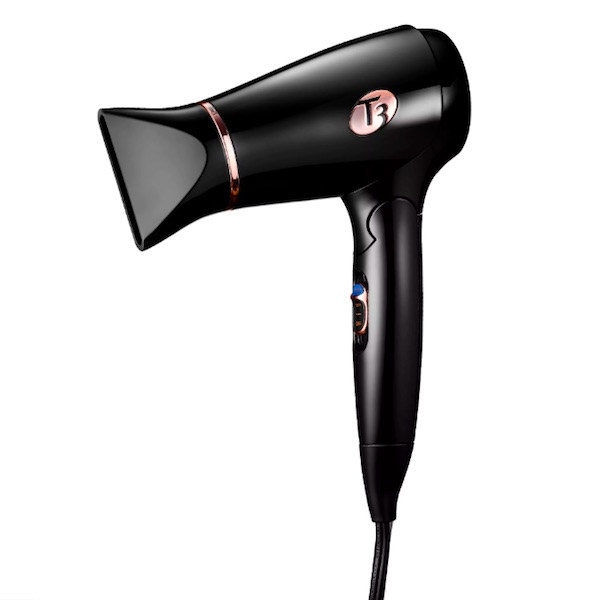 Don't settle for a janky hotel dryer when this tiny beauty can fit into your bag and make hair drying easy as pie.
5Take It Light Set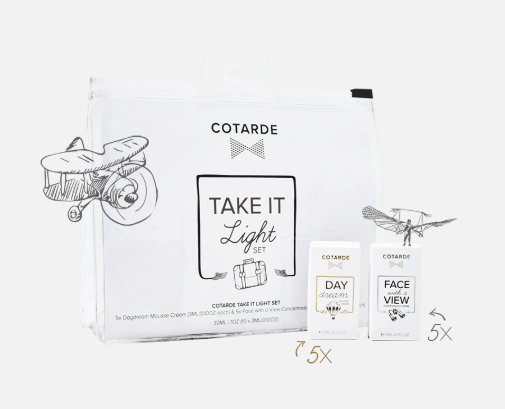 Battle the airplane dryness with this set, which features five full-sized DayDream Mousse Cream and five Face with a View Concentrated Cream. The pouch that comes with the kit can also be re-used with full-sized Cotarde products.
6Sphynx 3-in-1 Portable Razor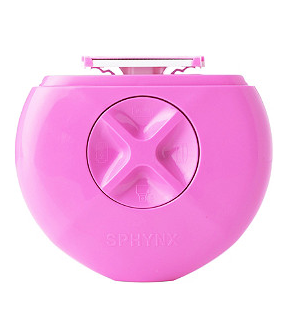 This innovative little gadget is perfect for on-the-go shaves or any spots you missed while having fun on your vacation. Each compact includes a refillable water spray bottle, a moisturizing pre-shave bar, and two razor blades.
7La Roche-Posay Thermal Spring Water Trial Size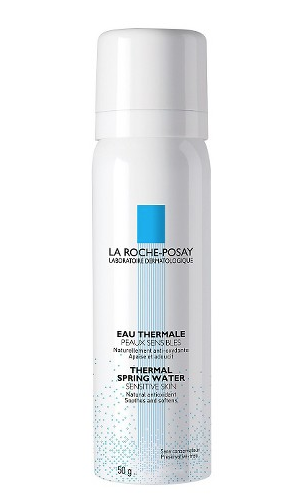 You can't skip your mist, even if you've got TSA regulations to contend with. This trial-size version of the beloved Spring Water will be just what your skin needs after a long flight.
8Supergoop! Glow Stick Sunscreen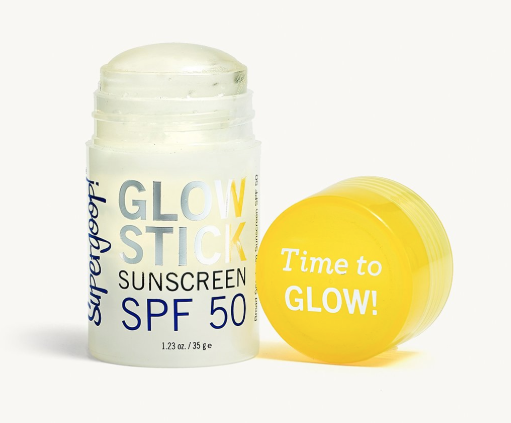 This dry oil stick for your face, neck, chest, and shoulders is super hydrating, gives you a beautiful highlight, and protects your skin from the sun without leaving an oily residue.
9Kai Rose Deodorant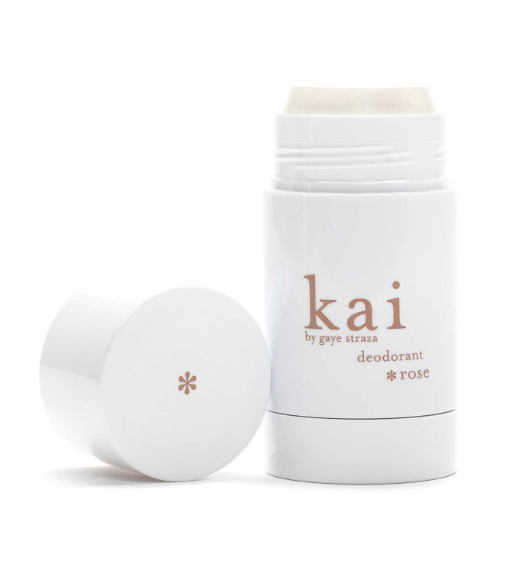 Kai's newest deodorant is the perfect summer scent, and since it's not a spray, you can pack it in your carry-on for all of your adventures. Your pits will be soft, dry, moisturized, and fresh.
10Marc Jacobs Beauty Dew Drops Coconut Gel Highlighter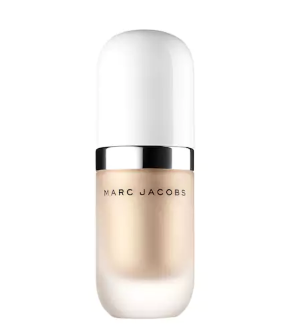 You're going to look like a beach goddess with this lightweight, coconut-infused gel highlighter. Mix it with your foundation or wear it alone for a natural glow. Either way, you'll have sunkissed skin during your travels.
11Hourglass Vanish Seamless Finish Foundation Stick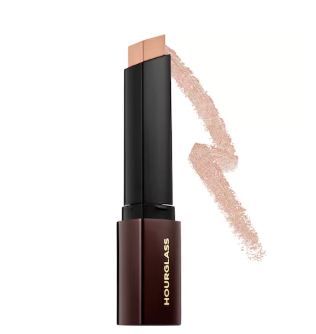 You don't want to haul around tons of makeup, so try using this convenient foundation stick. It's compact, easy-to-use, and works as a foundation and a concealer.
12Sol de Janeiro Glow Oil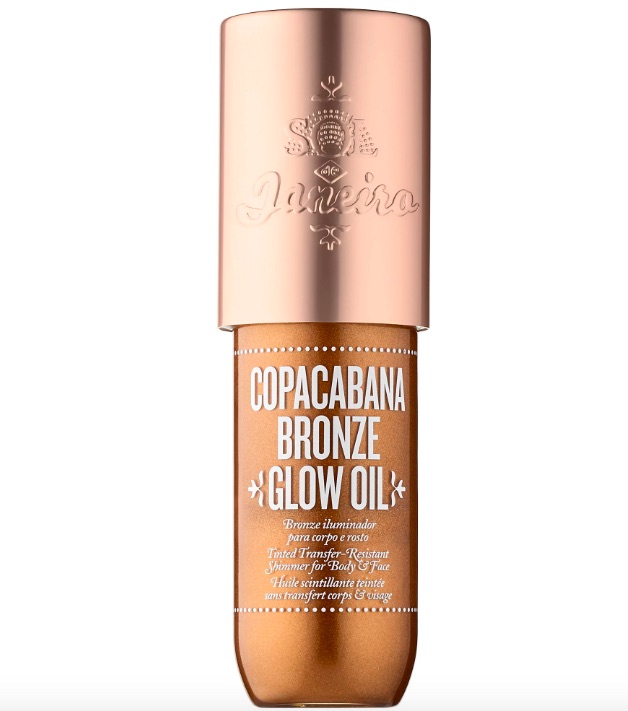 Soften your skin with this lush shimmering oil that reflects light like a dream and gives you that ideal dewy finish. And since it's under 3 oz, you'll be able to pop it in your carry on without a problem. Made with nourishing cupuaçu butter and antioxidant-rich acai oil, your skin will thank you for it.
13Verb Dry Shampoo Mini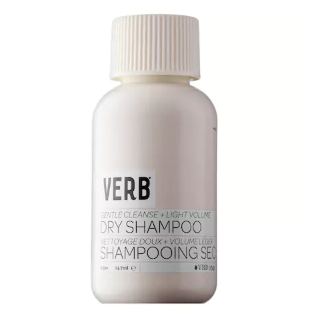 Your hair needs some love, too! If you're having too much fun on your vacation and don't want to fuss with washing your hair every day, take this non-whitening dry shampoo powder. It refreshes your hair, removes oil, and boosts body, for a clean, full look.
14Ole Henriksen Banana Bright Eye Créme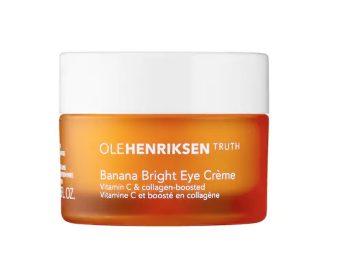 Erase all traces of those beach-side piña coladas and late nights with this brightening vitamin C-rich creme. It reduces signs of aging, dark circles, and makes your concealer last longer.
15Wetbrush Pop Fold Brush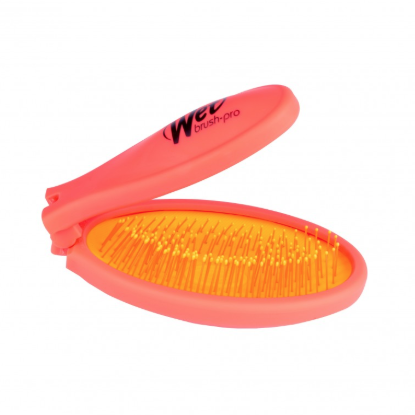 Brush out those tangles with this strong and flexible brush that won't tear your hair out. The Pop Fold version comes in cute colors, it's lightweight, has a mirror, and you can easily throw it into your bag.
16Charlotte Tilbury Beach Sticks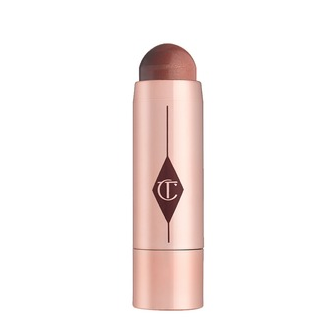 These multi-sticks are all you're gonna need when it comes to makeup. With four shades to pick from, you can use these shimmering sticks for contour, blush, highlight, eyeshadow, and lips.
17Caudalie Vinosource Moisturizing Sorbet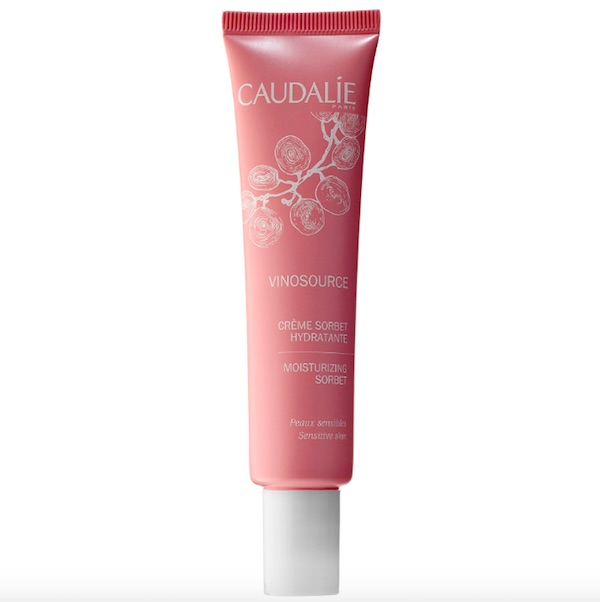 Keep your skin dewy, soft, hydrated, and prepped for makeup with this oil-free, lightweight, and soothing gel-cream.
18Glossier Boy Brow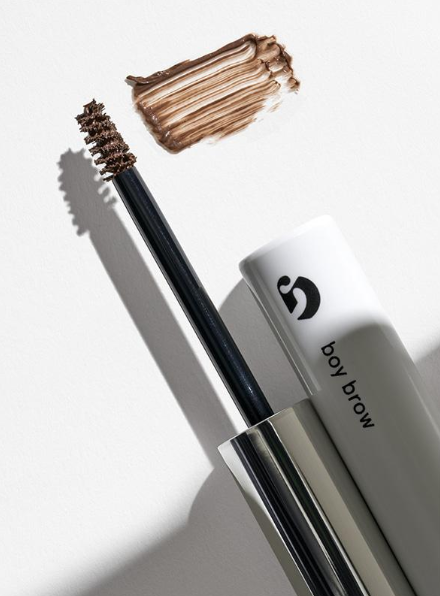 You don't need much makeup when you're on vacation, but a swipe of brow product never goes amiss! Make it easy with one of Glossier's iconic four brow pomade shades: blonde, brown, black, and clear.
19Fresh Sugar Lip Treatment SPF 15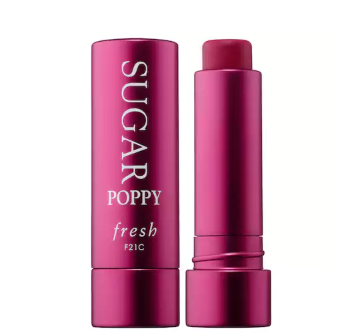 You can't forget to protect your lips from the harsh sun, and luckily Fresh has so many different shades of its cult-fave lip product that you can rock whatever hue suits your fancy.
20Biossance Squalane + Antioxidant Cleansing Cloths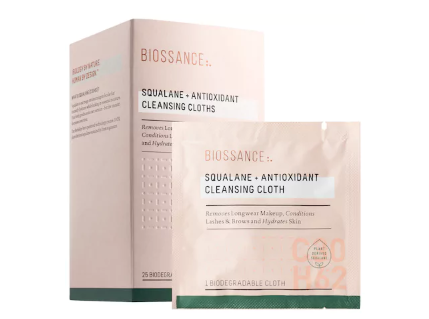 Bringing your whole face wash routine on vacation can be a drag, so having the assistance of handy wipes makes taking off your makeup much easier. This alcohol-free pack melts away even the strongest waterproof makeup while still conditioning your lashes and brows.
21Marvis Jasmin Mint Toothpaste Mini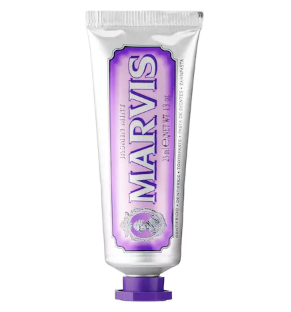 It's not often we treat ourselves to fancy toothpaste, so why not use your travel as an excuse? This creamy, refreshing toothpaste whitens and protects teeth, and you can't beat that adorable packaging.
22Too Cool For School Coconut Ceramide Mask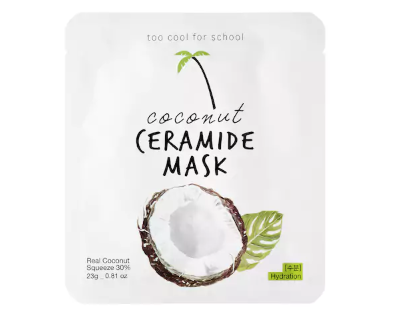 These days, sheet masks are a must for traveling. Whether you use it on the plane and terrify small children or wait until you're relaxing poolside, you can't go wrong with this coconut water-infused mask from this popular Korean brand.
23Captain Blankenship Golden Waves Sea Salt Shimmer Spray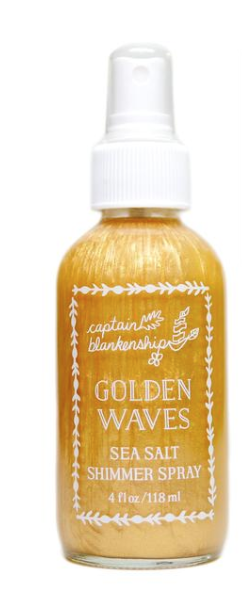 This golden-tinted sea salt spray will give your hair a beautiful sheen. Perfect for those Instagrammable moments on your trip.
24Meow Meow Tweet Migrator Kit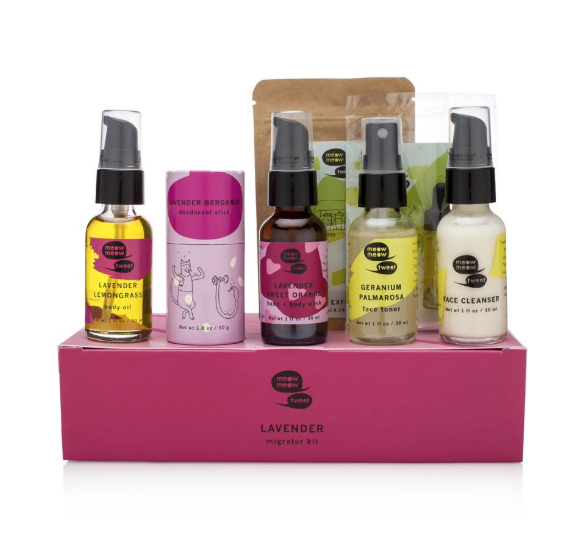 Keep your essentials all in one place with this kit that includes a Lavender Bergamot Deodorant Stick; a Lavender Lemongrass Body Oil; a Lavender Sweet Orange Hand + Body Wash; a Face Cleanser; a Geranium Palmarosa Face Toner; a Juniper Carrot Seed Face Oil; and a Face Exfoliant.