Swap your heavy foundation for these melt-proof BB creams this summer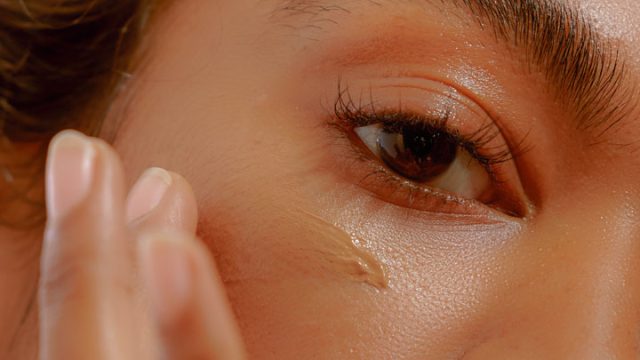 As summer quickly progresses and the temperatures continue to rise, it makes sense to ditch your high-coverage foundation to avoid looking like a melted ice cream cone all season. But let's be real, who really wants to trot from one pool party and outdoor picnic after another with a completely bare face? Enter lightweight, warm weather-friendly BB creams that give your skin an even glow and just the right amount of coverage, but won't leave traces of melted foundation left behind.
Often confused with a tinted moisturizer, BB cream actually stands for beauty balm. Perfect for days in the sun, BB creams promise to moisturize and correct skin while offering broad-spectrum SPF, antioxidants, and other complexion-improving ingredients. You can wear it on the hottest days for a glow that won't run, plus, you'll be free to get your summer on knowing your skin is protected. Ahead, 10 BB creams to keep in your beach bag all season long.
1Kiehl's Since 1851 Skin Tone Correcting & Beautifying BB Cream SPF 50
Boasting a whopping SPF 50, this BB cream is just what you need for days spent with little shade in sight. And if you're not ready to give up your full-coverage foundation, you're in luck. This correcting formula is lightweight but buildable, so work in layers until you reach your desired coverage. The more, the better to protect your skin with.
2First Aid Beauty Ultra Repair Tinted Moisturizer Broad Spectrum SPF 30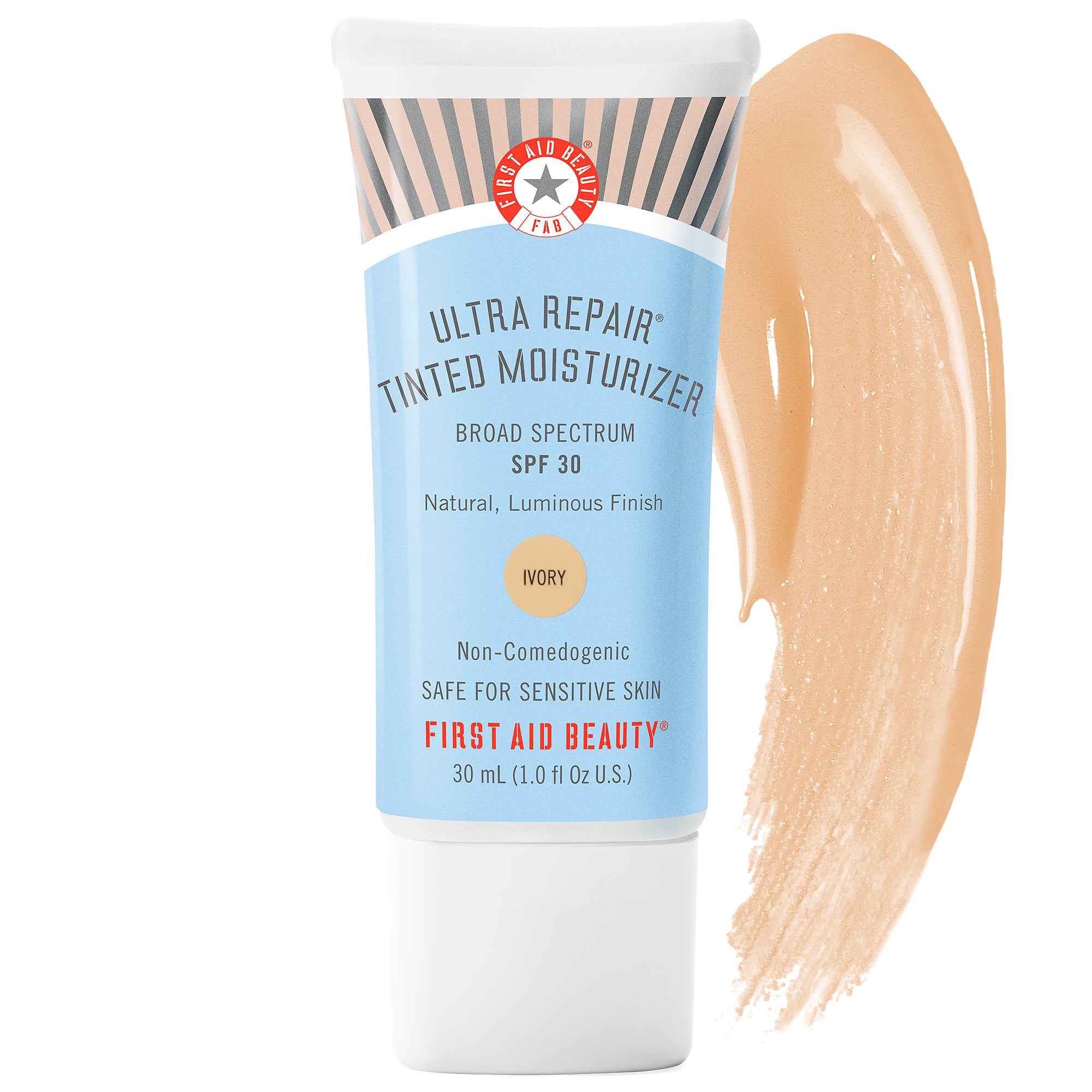 Treat your skin with this cocktail of hyaluronic acid (to hydrate and plump skin), oatmeal (to calm and soothe dry skin), vitamin E (to moisturize and protect you from environmental aggressors), and SPF 30. We dare you to find a foundation that works this hard.
3Erborian BB Cream Tinted Moisturizer Broad Spectrum SPF20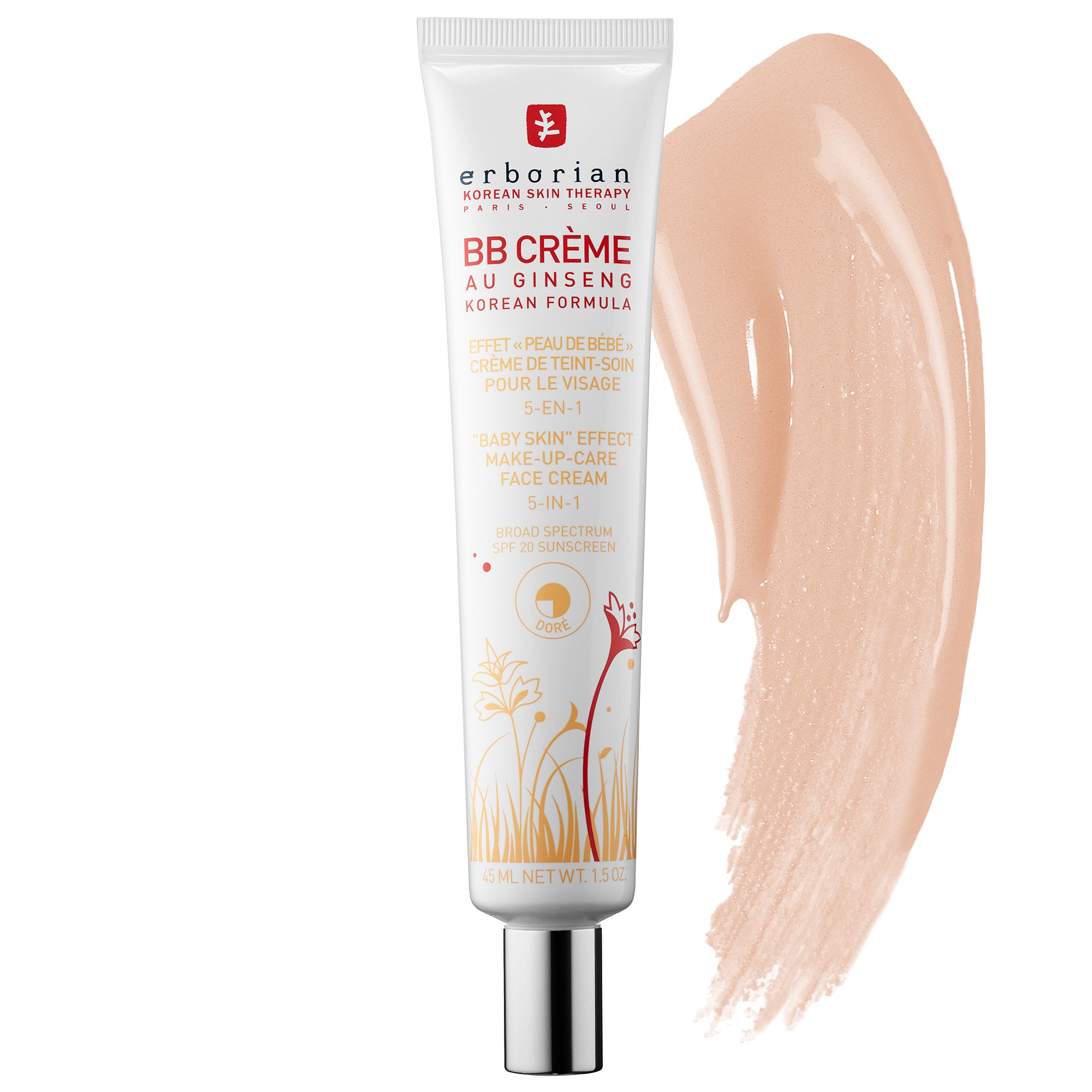 Packed with moisturizing ginseng, this BB cream minimizes the look of pores and imperfections, leaving skin feeling velvety and looking matte. Boasting a broad-spectrum SPF 20, this formula will keep you protected all summer.
4Dr. Jart+ Premium Beauty Balm SPF 45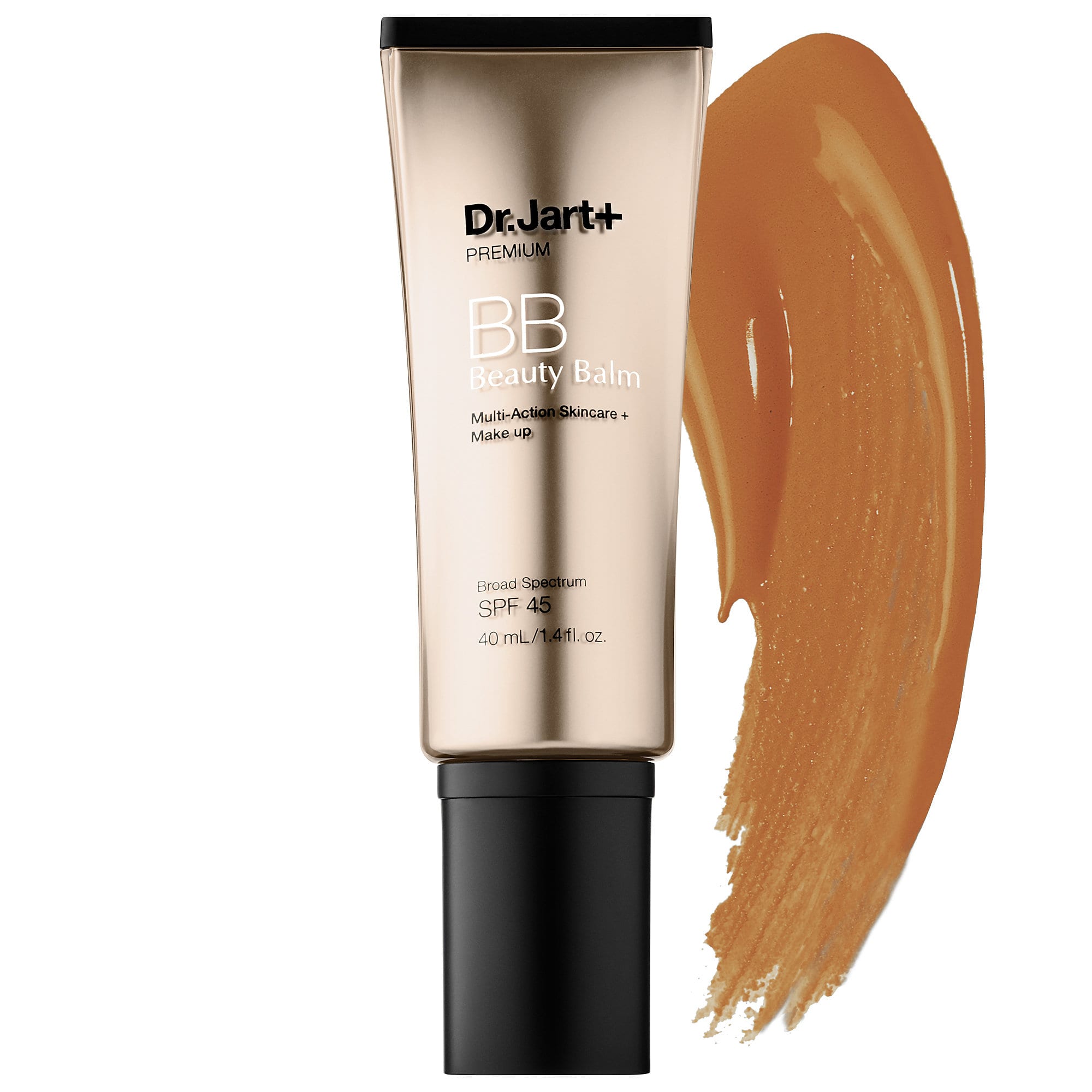 It's a moisturizer, sunscreen, and serum in one that hydrates, protects, and evens skin tone with a single application. This SPF 45 beauty balm is so good, you can wear it as a primer on full-coverage makeup days, and still reap the benefits of the skin-feeding formula and high levels of sun protection.
5IT Cosmetics CC+ Cream with SPF 50+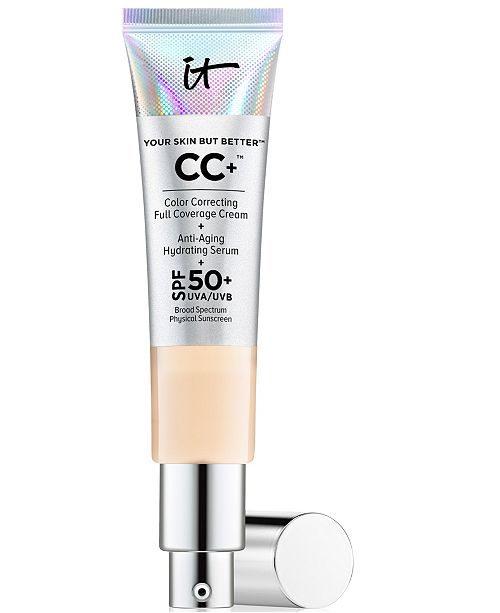 Okay, this is technically not a BB cream, but a peek at the ingredients list, and you won't care what its name is. Aside from the generous helping of SPF (50+), this blend of snail mucin (it sounds gross, but it's so good for you), collagen, peptides, hyaluronic acid, antioxidants, and vitamins A, B, C, and E is just what you need to keep your glow in dead of summer. Plus, the full-coverage formula gives you all the glamazon vibes you can fit into your busy summertime schedule.
6Jane Iredale Glow Time Full Coverage Mineral BB Cream Broad Spectrum SPF 25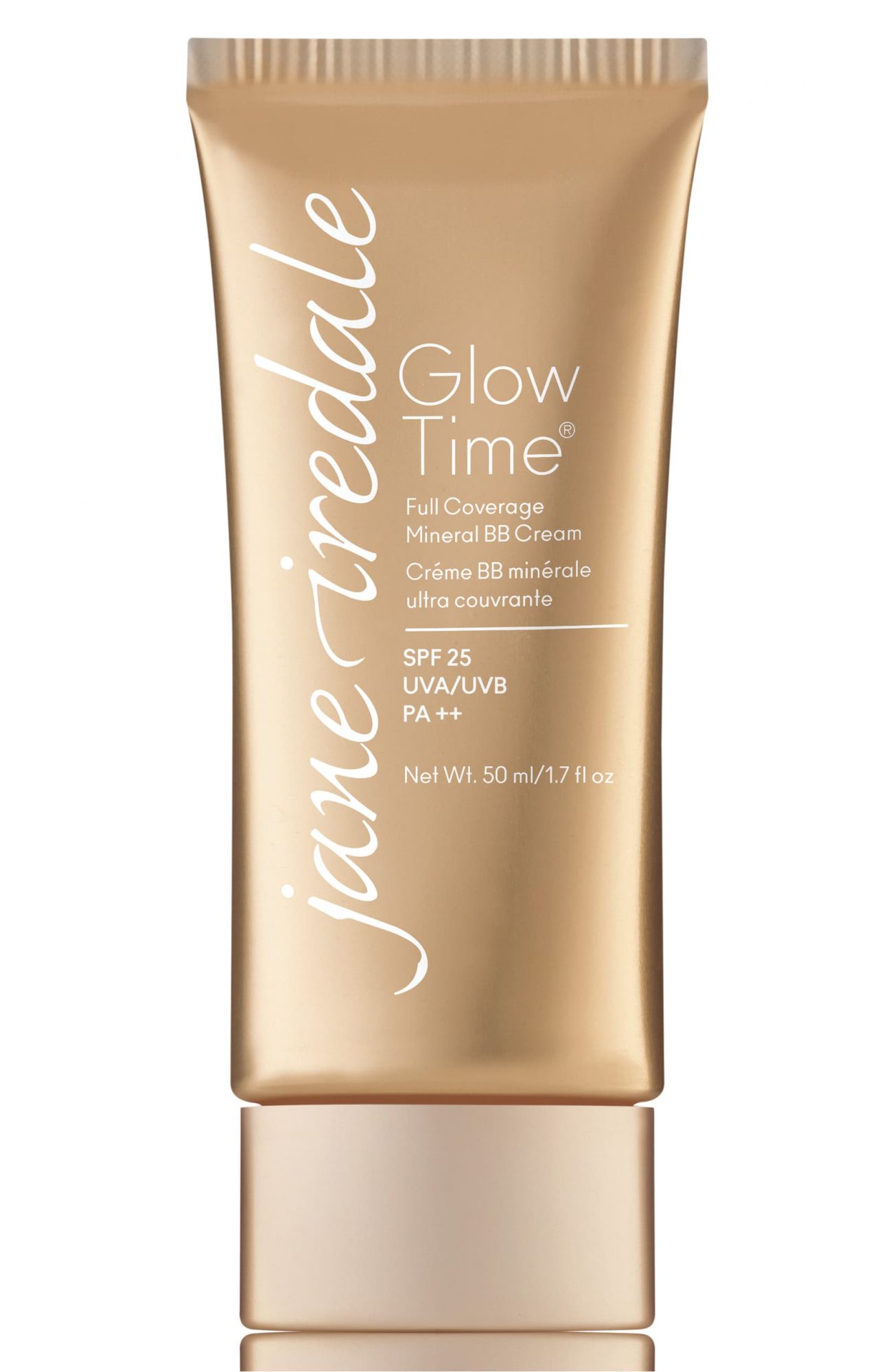 If you're headed to a pool party this weekend (or if you're just prone to sweating, like us), this full-coverage formula isn't just pigmented enough to do double duty as a lightweight under-eye concealer; it's also water-resistant. Even better? It smoothes the appearance of fine lines and wrinkles.
7Bobbi Brown BB Cream SPF 35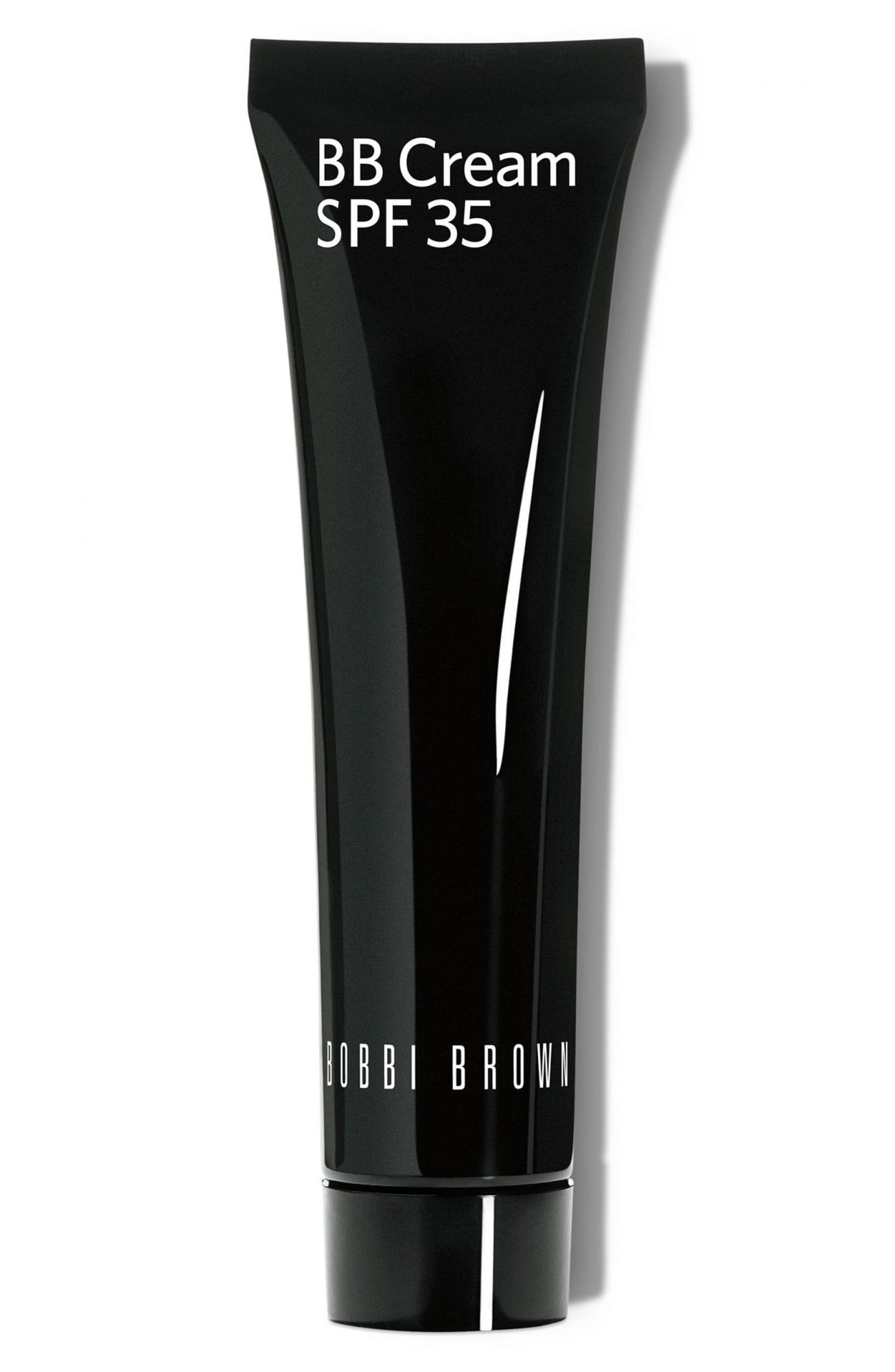 This paraben-, sulfate-, and phthalate-free formula brightens skin with its light-reflecting pigments, and also uses antioxidant ingredients to fight dullness caused by free-radical damage over time.
8Tarte Cosmetics Amazonian Clay BB Tinted Moisturizer SPF 20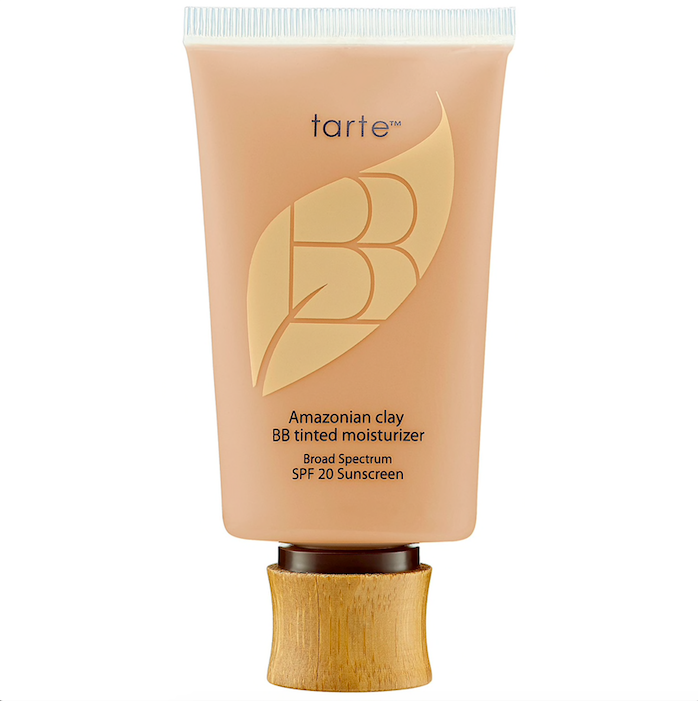 Is it just us, or does the uber-dewy, borderline-greasy look always sound much sexier than it appears in person? For our oily-skinned beauties, this formula hydrates your skin (a must when you're exposing it to dehydrating chlorine and salt water), while reducing oil buildup, thanks to the built-in Amazonian clay.
9Garnier SkinActive Miracle Skin Perfector BB Cream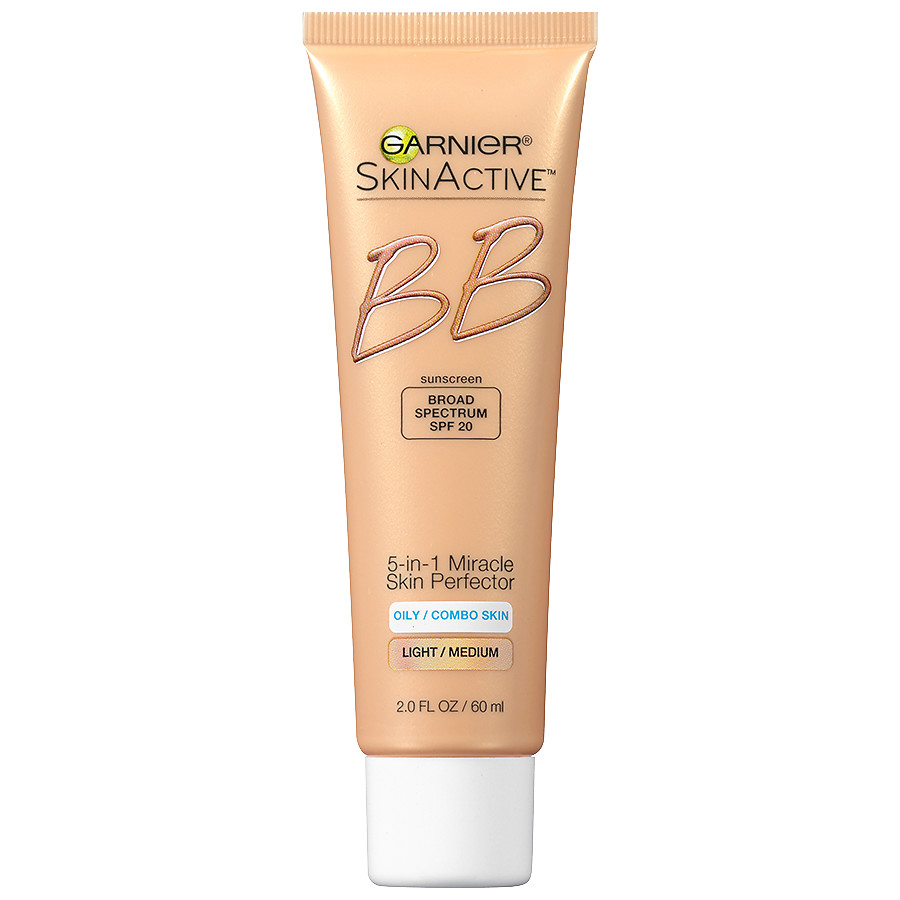 This triple threat is packed with hyaluronic acid and glycerin to bind water and hydrate even the driest skin types, but the whipped, mousse-like texture works to control shine and oils. Finally, the SPF 20 and antioxidant-packed vitamin C prevent the free radical damage that causes early aging.
10La Roche Posay Effaclar BB Blur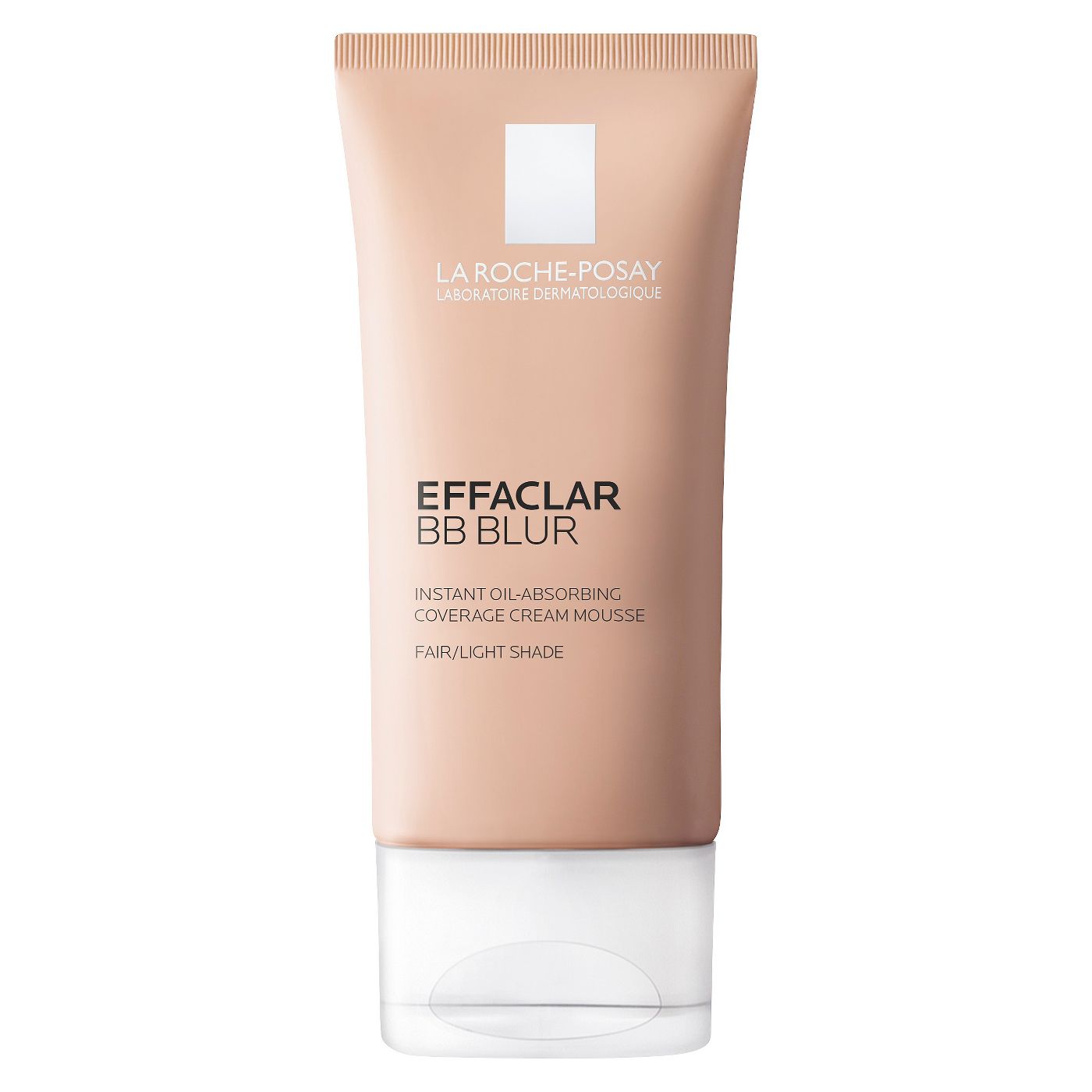 If you get oily in the summer, this is the beauty balm you've needed all along. Formulated with air licium, an ingredient that absorbs 150 times its weight in oil, this BB cream minimizes the appearance of large pores, covers blemishes and keeps you matte on summer's hottest days. Finally, broad spectrum SPF 20 protects your skin from harmful UV rays.